If you're a fan of hygge and minimalist design, you'll love these Scandinavian entryways. These Scandinavian-style entrances are guaranteed to serve as a source of design ideas if you value functionality and minimalism. There are a variety of ways to adorn a Scandinavian entryway, from basic console tables to black metal side seats.
This is one of the most functional areas of the house, and it serves as the main entrance.
Though we don't spend much time there, this area does have one essential function. The convenience of this passing area allows us to quickly get our daily necessities and slip on our shoes before heading out the door. When we get home from the day, we can leave our bags and shoes here.
Here are some fantastic Scandinavian entrance designs that we're excited to show you today.
Entrances in Scandinavian Design
The trend of incorporating Scandinavian aesthetics into one's home has taken off internationally. Minimalism in design is popular because of the popularity of Scandinavian countries like Sweden, Norway, Denmark, and even Finland. Making your home a relaxing and functional space is the ultimate goal.
The stark whites in Scandinavian design can remind some people of a hospital, but we at Algedra love these bright and airy Nordic-style entryways.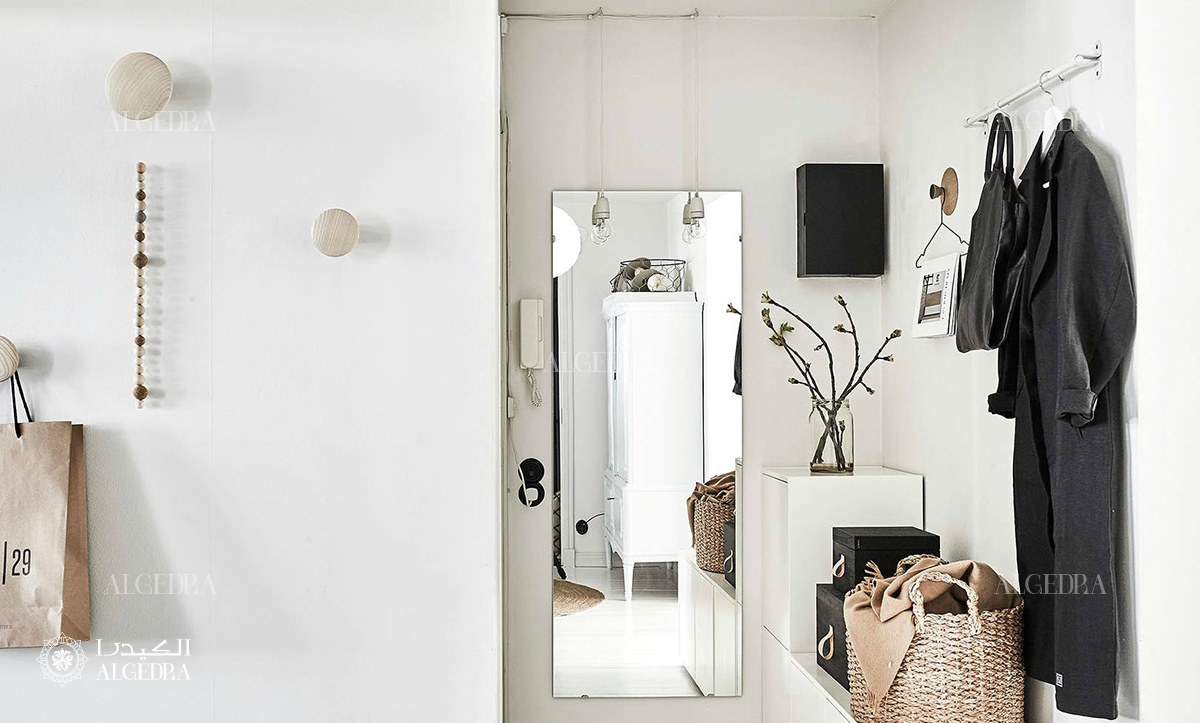 In order to better see the potential for this space, it is helpful to look at examples of other people's work that we admire.
The most beautiful Scandinavian entrance designs are right here, so let's have a look at them. We are confident that these Nordic entrances will spark some creative joy.
1- Bring in a neutral drapery
If you're not ready to commit to an entire room painted in white or cream, you can still achieve the minimalist elegance of Scandinavian design by hanging neutral-colored curtains over a white wall or in an otherwise empty room.
2- Add a neutral rug
Skip the rug and let your bare floors do the talking for that basic Scandi look. A subtle rug, though, may give a touch of playfulness to any room.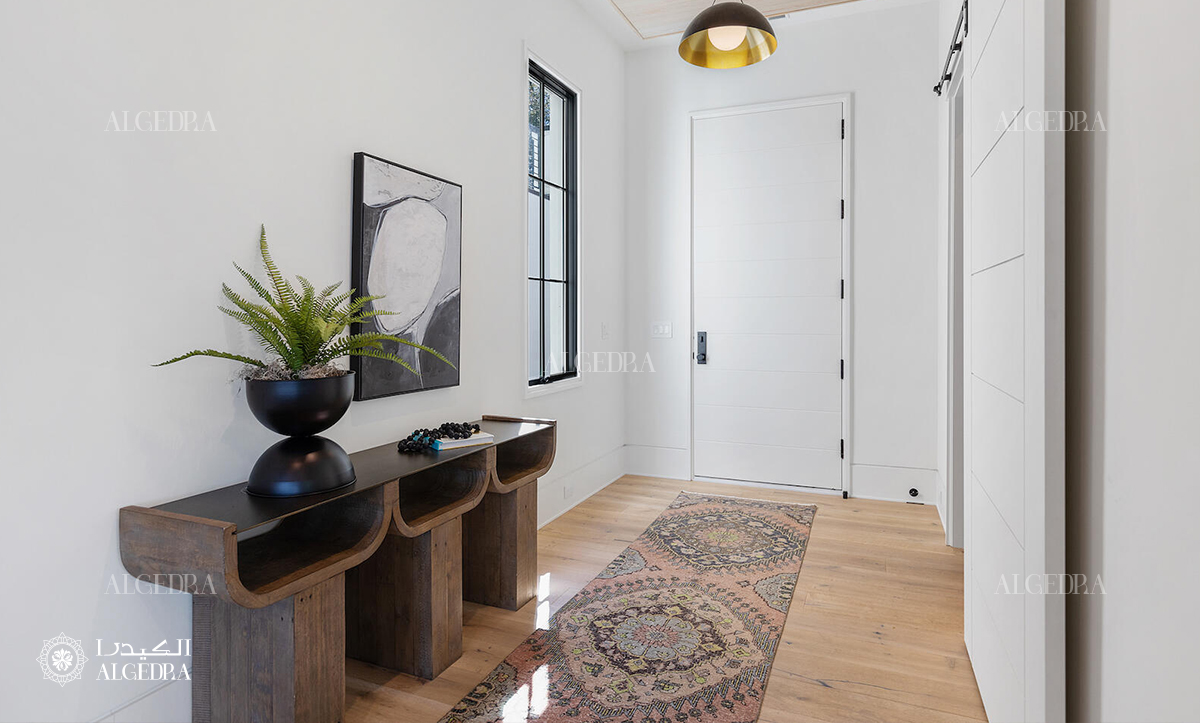 3- Get a round mirror and hang it up
A huge round mirror is a common fixture in the entryway of Scandinavian homes. It's a must-have for any Scandinavian-style interior. Floor, ceiling, walls, and furnishings all have sharp angles, so the roundness of this piece is a welcome contrast.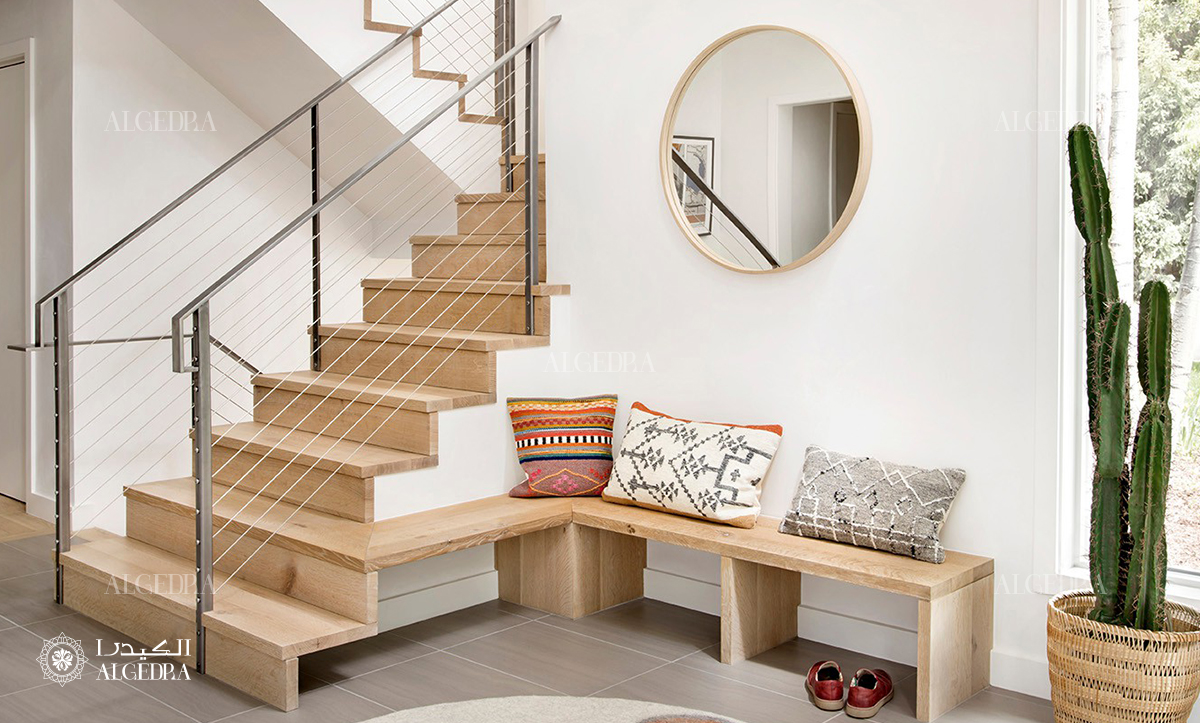 4- Add a dash of black here and there
Splash of black can give your mostly white room some much-needed pizzazz. Indeed, a black and white color scheme works very well with Scandinavian furniture and design, especially in modern designs.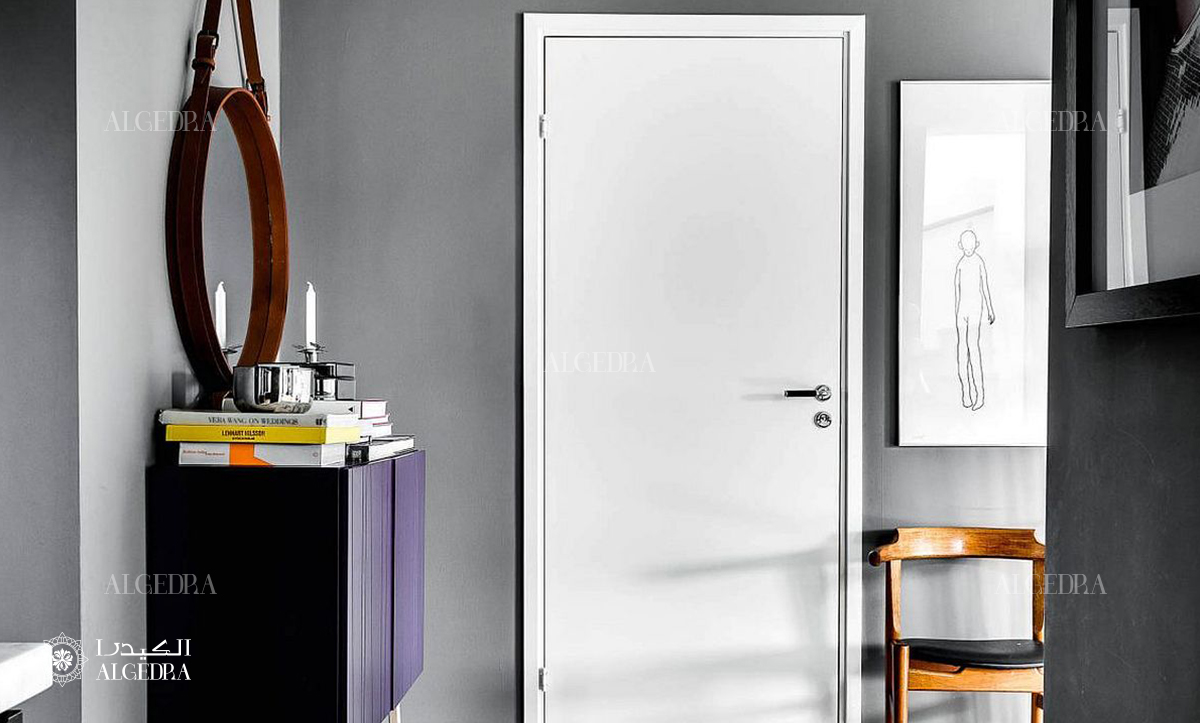 5- Choose a neutral paint color on the walls
It goes without saying that white or another neutral hue on the walls is the first step in creating a Scandinavian-style entryway. White or very close to white paint is a common aspect of Scandinavian design.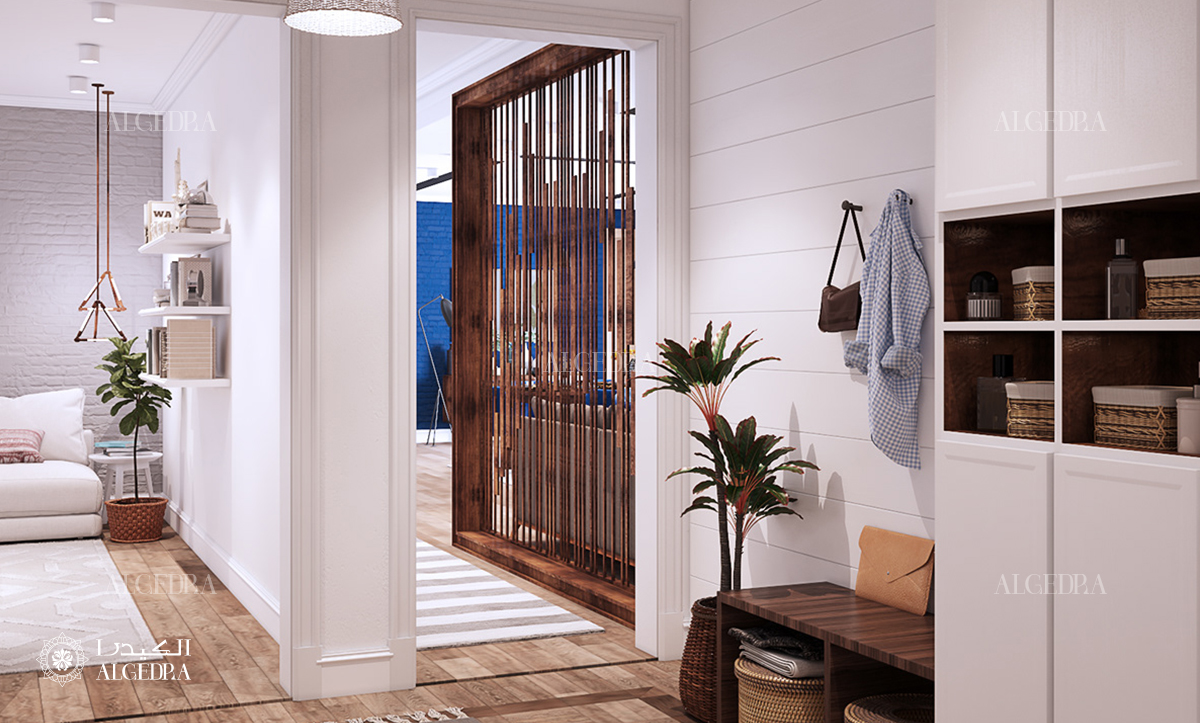 6- Layer on the grit
This textile is perfect for any room since it embodies the principles of Scandinavian design: minimalism, a focus on natural elements, and practicality. The throw is useful as a beautiful accent and a cozy seat for slipping on shoes.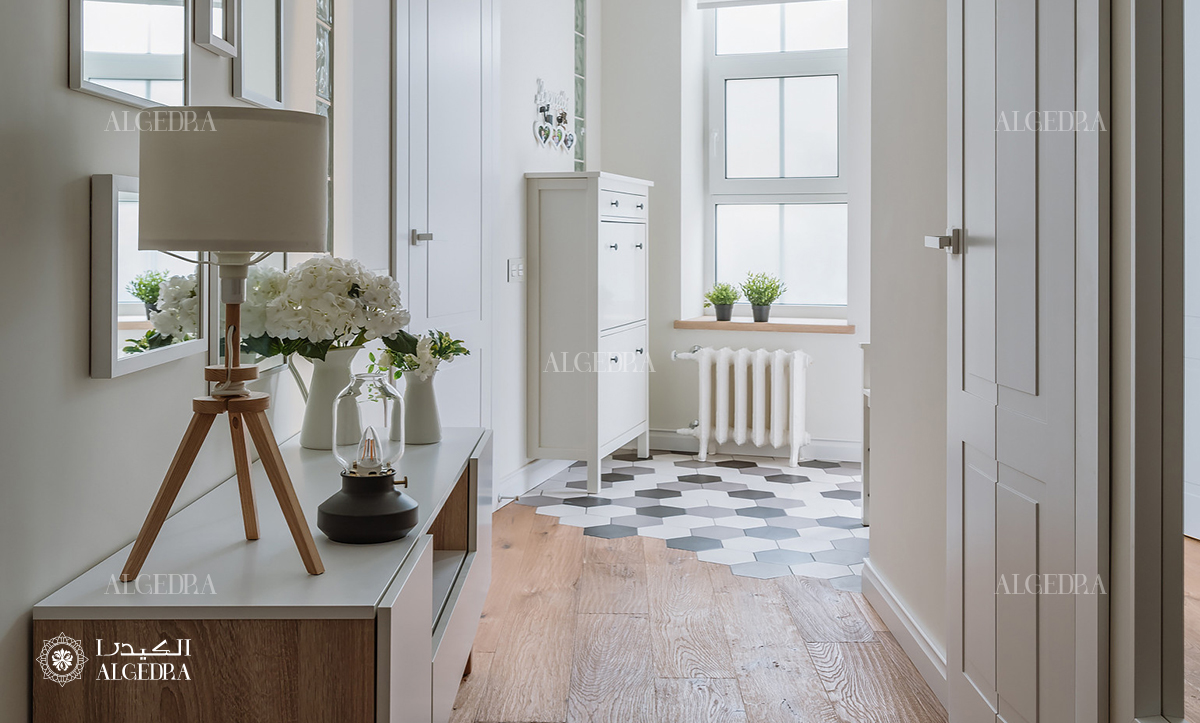 7- Incorporate some Scandinavian-style furniture into your home
Furnish with pieces that have a Scandinavian feel. Try to find a coat rack or bookshelf made of wood that has clean, straight lines.