The furniture design industry has witnessed significant advancements over the past years. Designs have evolved from their basic and simplistic nature to a more complex and innovative style that blends materials, shapes, and core functionalities. This progress extends beyond mere appearance and form, encompassing the harmonization of functions, style, and intricate manufacturing details to craft distinctive furniture pieces that endure the test of time in terms of both durability and quality.
Beyond the basics, let's explore the realm of advanced furniture design.
This piece discusses the various advancements that have occurred, the current trends in progressive furniture design, prominent examples that demonstrate its evolution, the influence of technology, and other related aspects.
The nature of the evolution in furniture design
Progress in any industry hinges on the establishment of principles and concepts introduced by experts to drive optimal results and propel advancement. The same holds true for furniture design, where industry professionals have diversified the foundational principles upon which they build their theories, thus facilitating the industry's development. These principles encompass:
1- Striking a balance between form and function
The evolution of furniture design centers around achieving a harmonious equilibrium between the form and functionality of the materials employed in the design process. Designers have skillfully created furniture pieces that not only possess captivating visual appeal but also serve multiple purposes, catering to the diverse requirements of consumers while remaining true to their intended function.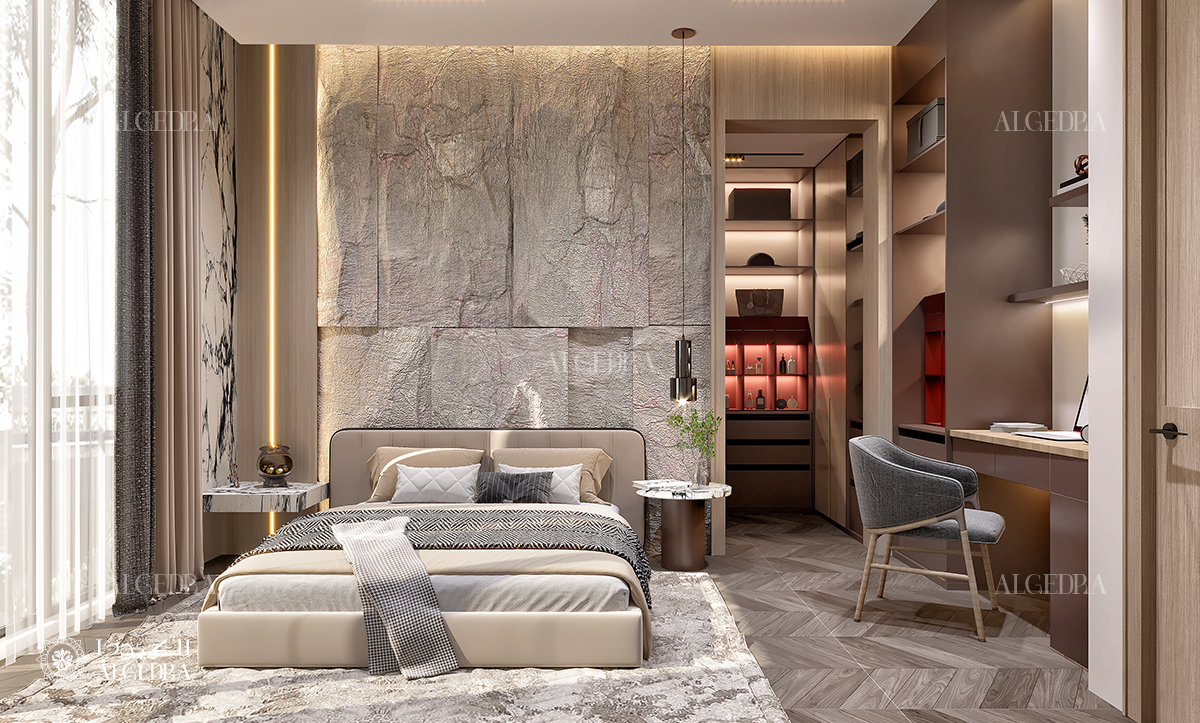 2- Emphasizing quality and craftsmanship
Sophisticated furniture design entails an unwavering commitment to quality and craftsmanship in material selection and furniture production. This involves the use of high-quality materials, meticulous attention to detail, and ensuring that each piece is crafted to perfection.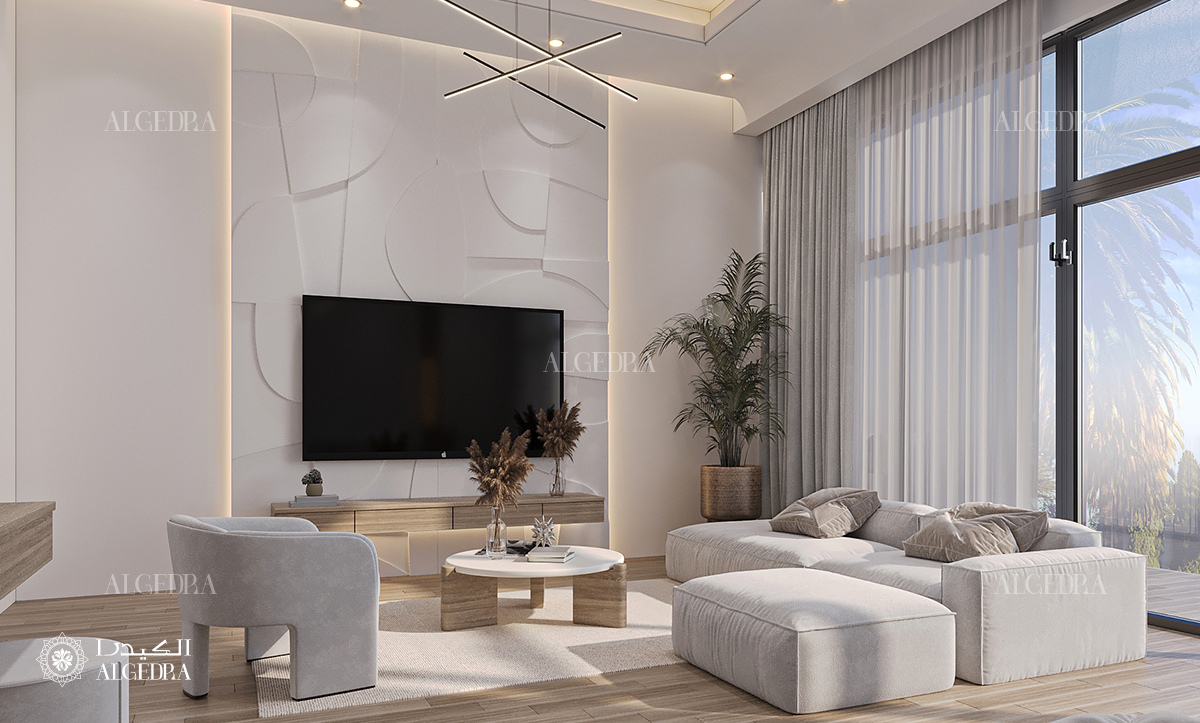 3- Innovation and authenticity
Development goes hand in hand with innovation. Continuous innovation and out-of-the-box thinking accelerate the process of evolution. In furniture design, designers always explore new design concepts, materials, and techniques that bring authenticity to each piece while respecting the traditions and principles of the global furniture industry. There are no boundaries to creativity for furniture designers.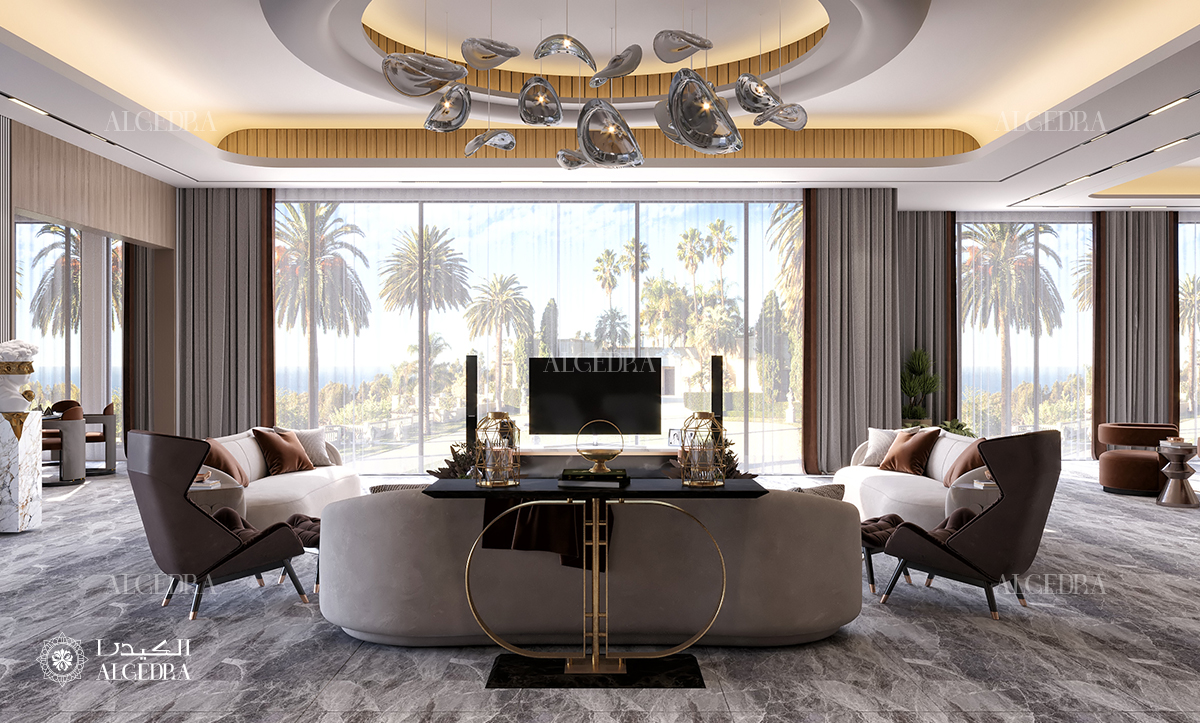 Trends in Advanced Furniture Design
1- Sustainability and Eco-friendly Design
As environmental concerns become increasingly prominent, designers are embracing sustainable approaches that involve incorporating recycled materials into their designs and adopting environmentally friendly manufacturing methods. This trend introduces a fresh notion of luxury, where elegance and sustainability intertwine. It is now possible to lead a luxurious lifestyle while also addressing crucial environmental issues that affect our surroundings.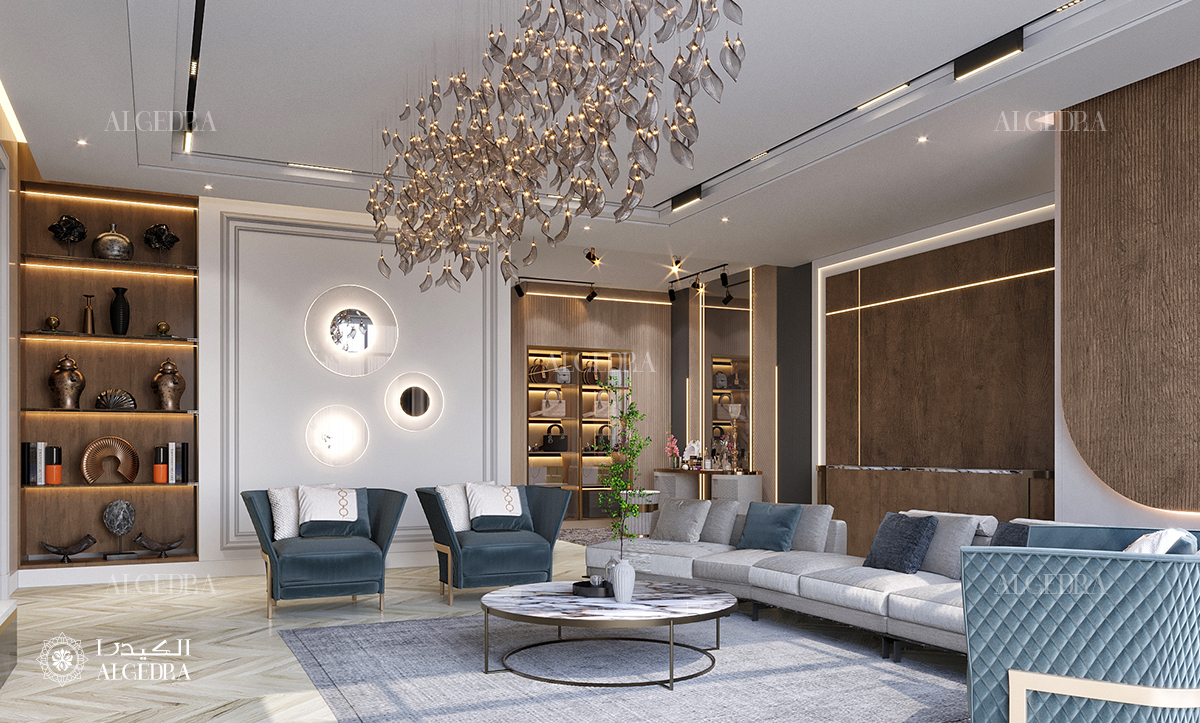 2- Smart Furniture
The revolution of smart homes has influenced the furniture industry worldwide, inspiring furniture designers to innovate and upgrade furniture to match modern homes. Furniture designs have emerged with built-in charging devices and even pieces that can be controlled through smartphone applications.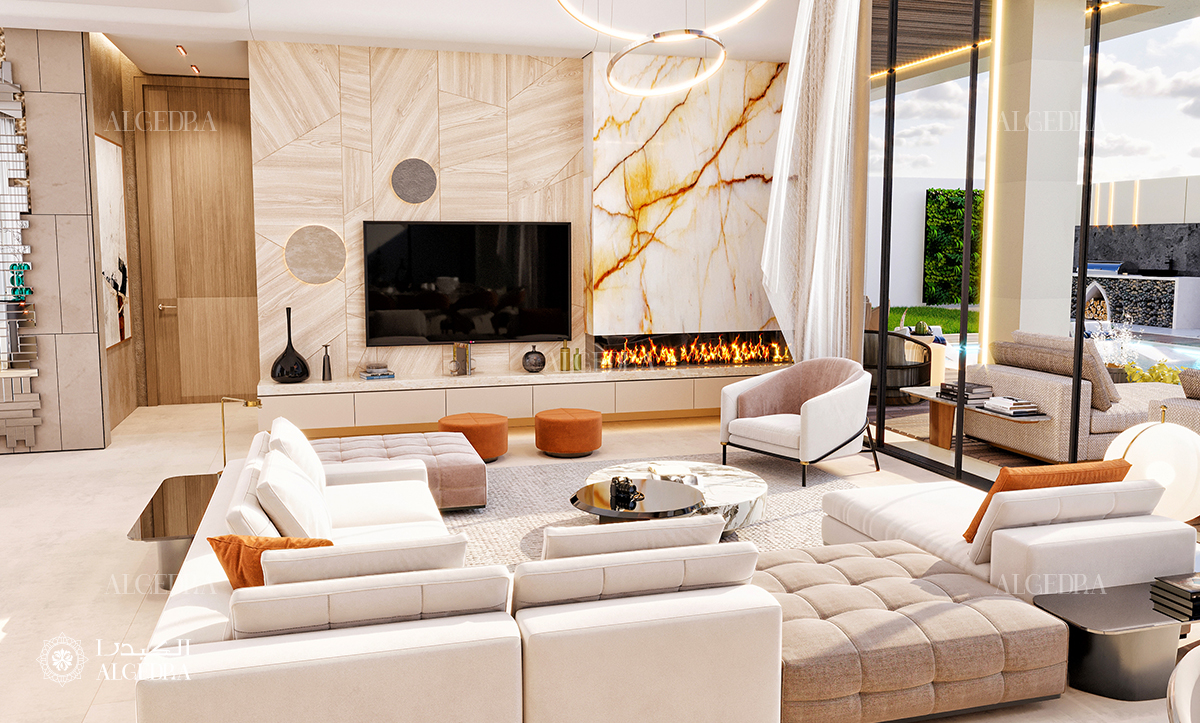 Smart furniture offers a blend of elegance, comfort, and technological ingenuity that meets the demands of modern consumers.
3- Multifunctional Furniture
The comprehensive development witnessed in the past century has led to the emergence of diverse shapes and sizes of homes, particularly in densely populated urban areas. As every living space requires furniture that caters to the multiple needs of users, there was a need to invent furniture that suits small spaces while fulfilling its function in larger areas. This is where multifunctional furniture comes into play, characterized by its ability to transform and adapt to different user needs and spaces. A notable example is the appearance of beds that can be opened and used at night, then folded and hidden in the morning.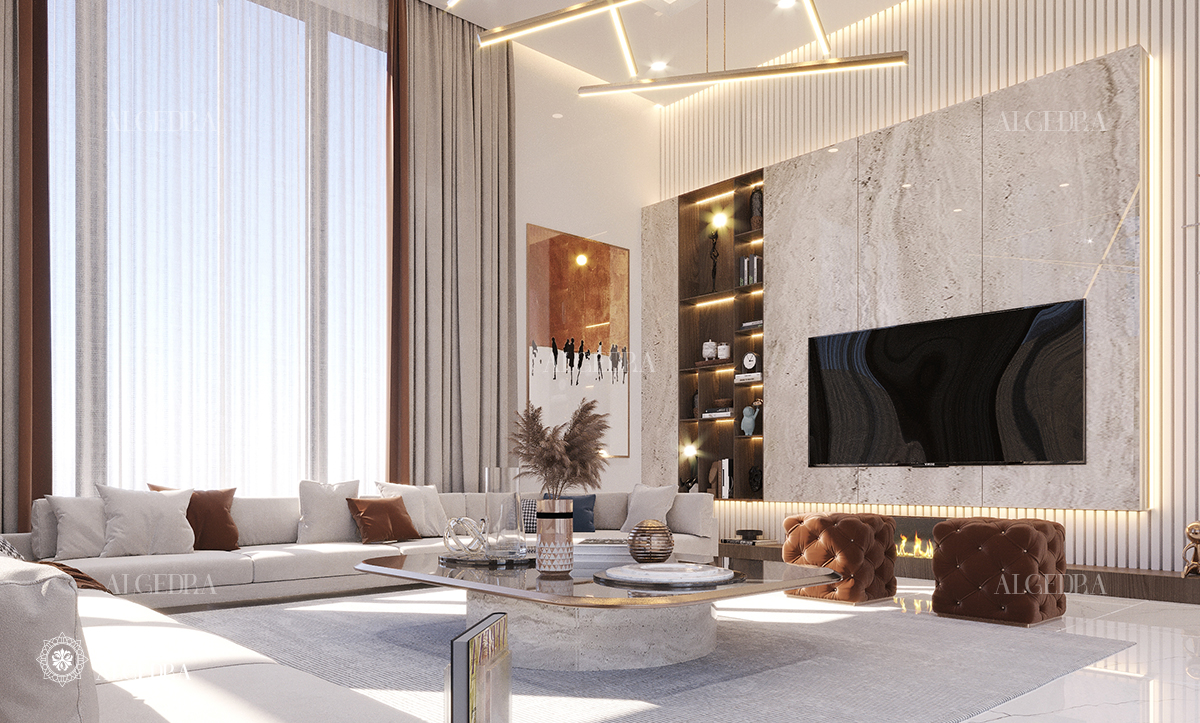 The Role of Technology in Advanced Furniture Design
1- Digital Design Tools
Advancements in technology have revolutionized the way furniture is designed. By utilizing digital design tools such as 3D design, designers can create, test, and modify their designs with a high level of precision and efficiency that was not previously available.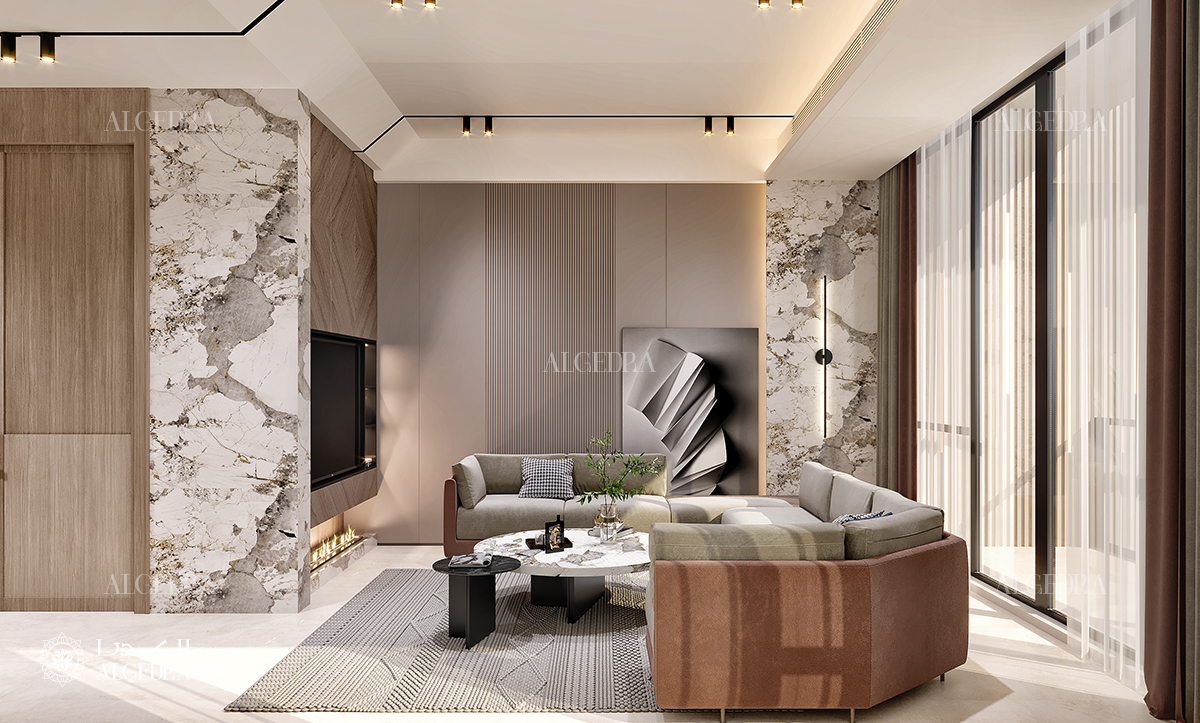 Furniture designers now create multiple high-precision digital design models that simulate reality and can be tested and experimented with in the overall home design before the implementation phase. This tremendous revolution has elevated the professionalism and aesthetics of various furniture designs.
2- Manufacturing Techniques
Manufacturing has evolved from computer-aided manufacturing (CAM) to 3D printing, allowing designers to experiment with more complex designs while improving production efficiency and sustainability. These techniques have expanded the possibilities in furniture design, enabling designers to transform their most creative ideas into reality.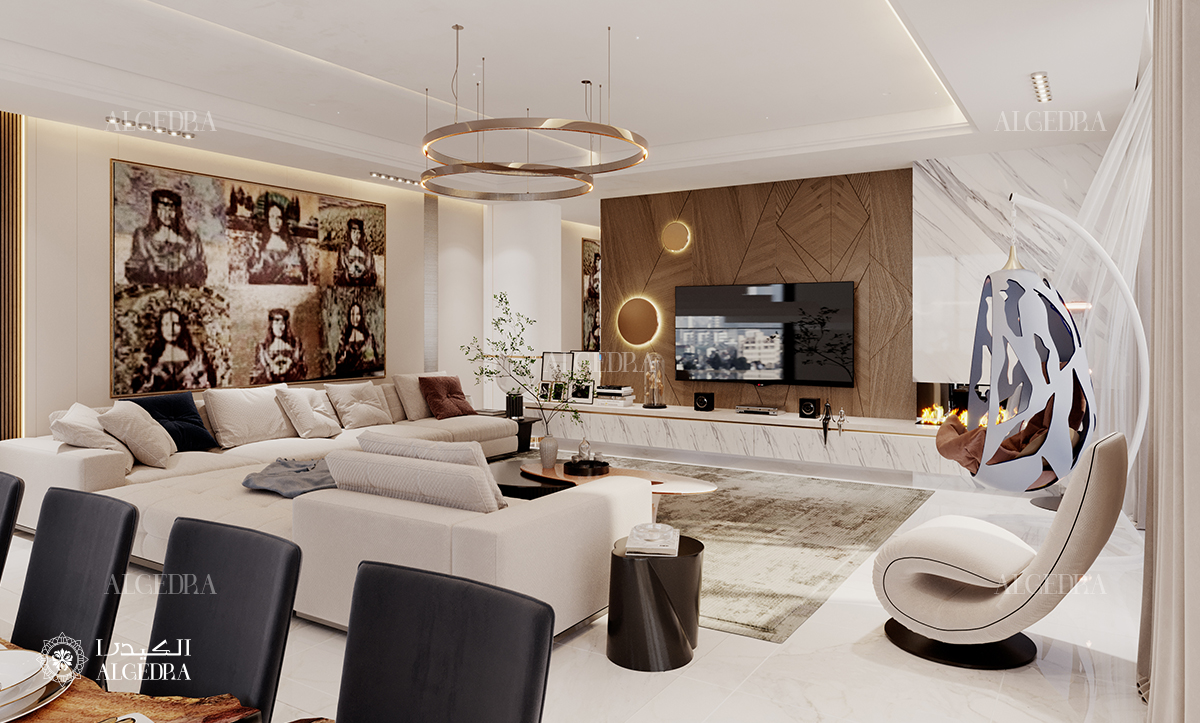 Sources of Inspiration in Advanced Furniture Design
1- Nature and its Forms
Nature is a constant source of inspiration in furniture design. Designers often mimic shapes and textures inspired by nature to create furniture pieces characterized by harmony. We can observe this in furniture pieces such as tables or chairs that incorporate natural materials like wood, stone, straw, and more.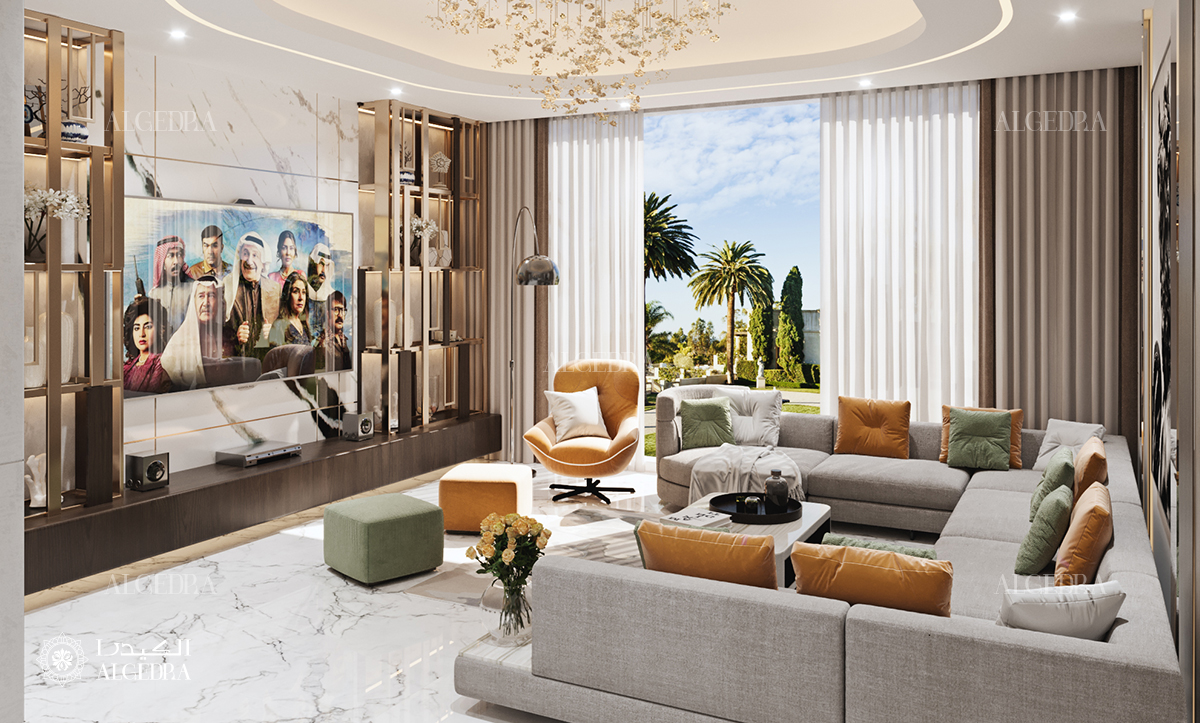 2- Cultural Influences
Different cultures serve as significant sources of inspiration for furniture designers and contribute to its evolution. Designers now blend various aesthetic elements from global cultures to create furniture pieces that resonate on a global scale. This is evident in furniture pieces that combine the simple elegance of Japanese design with vibrant patterns like African textiles. This process adds depth, richness, diversity, and creativity to the world of furniture design.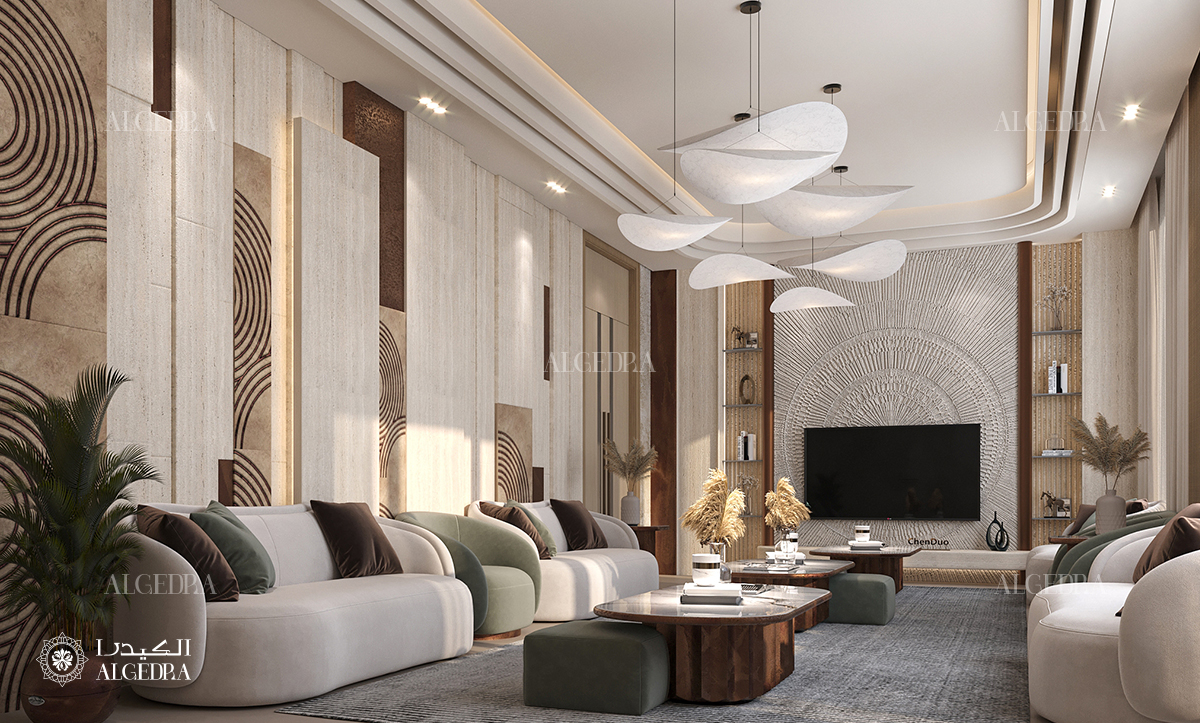 The Impact of Furniture Design Evolution on Interior Spaces
1- Creating a Unified Focal Point in Space
Well-designed and advanced furniture pieces can serve as stunning focal points that attract the eye, set the tone for the entire space, and connect all the decor and furniture within it. For example, a distinctive dining table placed in the center of a kitchen can provide a sense of balance and stability to all the decorative elements and furniture in the space, offering a feeling of centrality, organization, and comfort.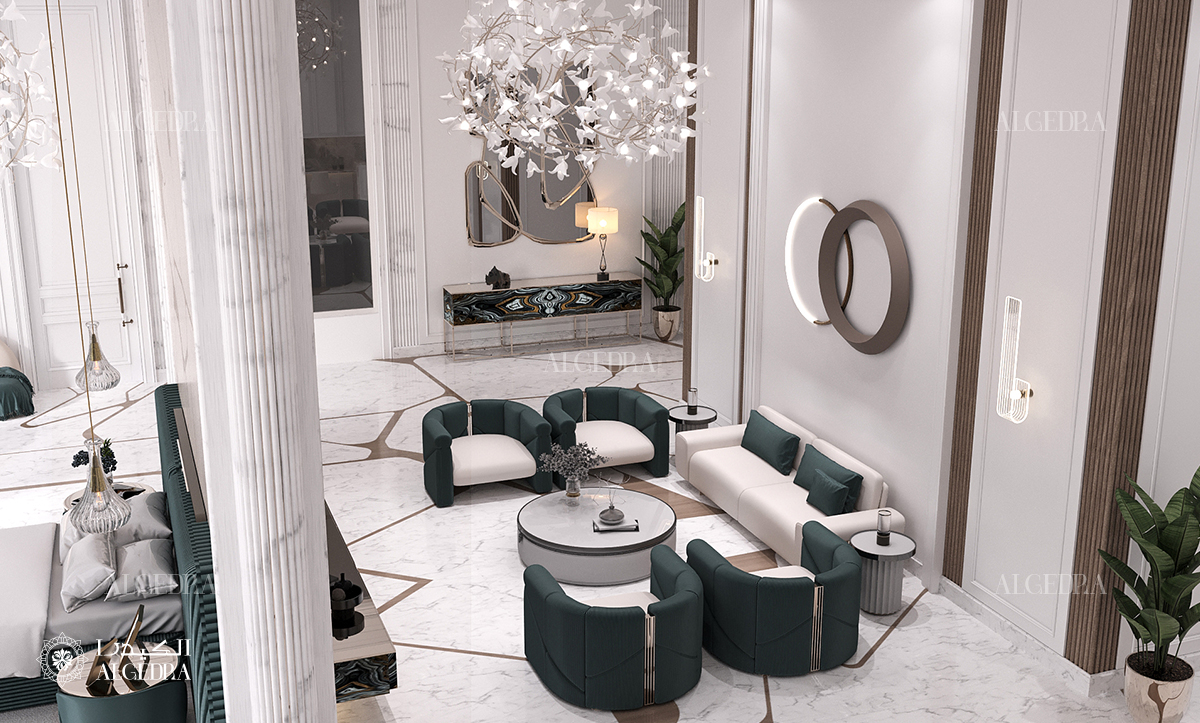 2- Enhancing Functionality
In addition to aesthetics, advanced furniture design can greatly enhance the functionality of interior spaces. Custom-designed furniture can meet specific needs and constraints, improve space utilization, enhance overall flow, and ensure ease of use within a room.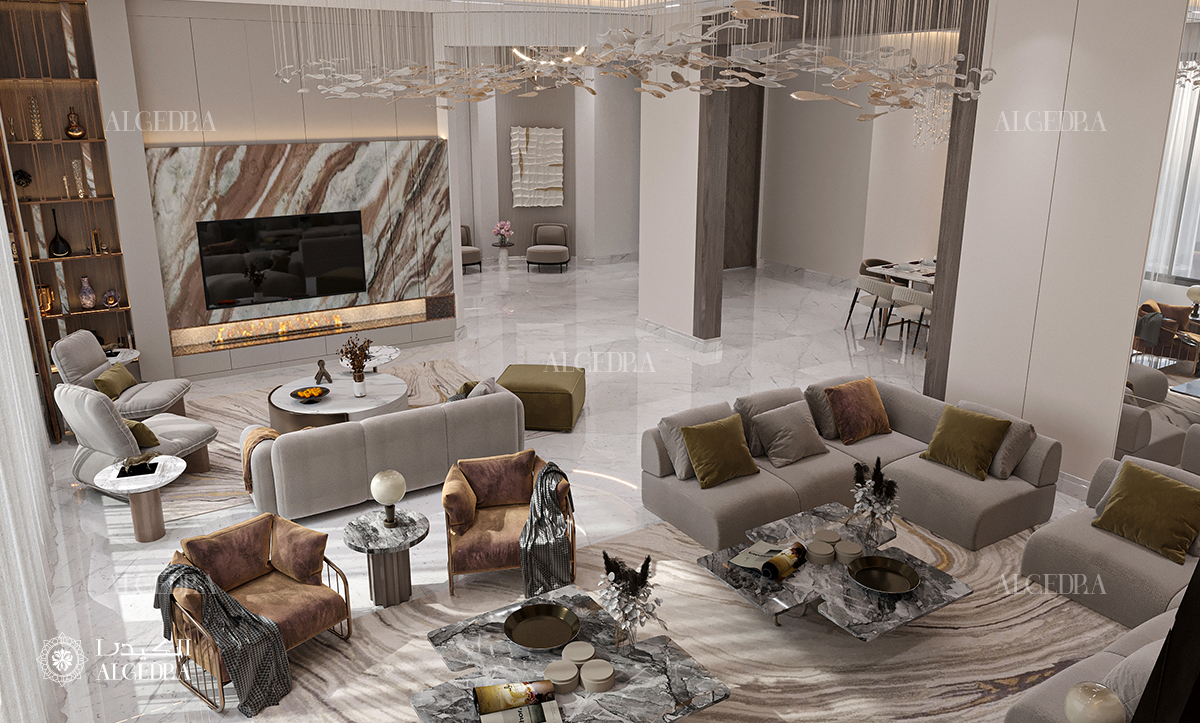 3- Elevating the User Experience
Furniture designed according to advanced standards aims to elevate the user experience by providing comfort, pleasure, and making life easier. The revolution in the furniture industry has placed user needs at the forefront, resulting in chairs specifically designed for relaxation, furniture pieces that exude luxury at a glance, and even smart furniture that simplifies daily life.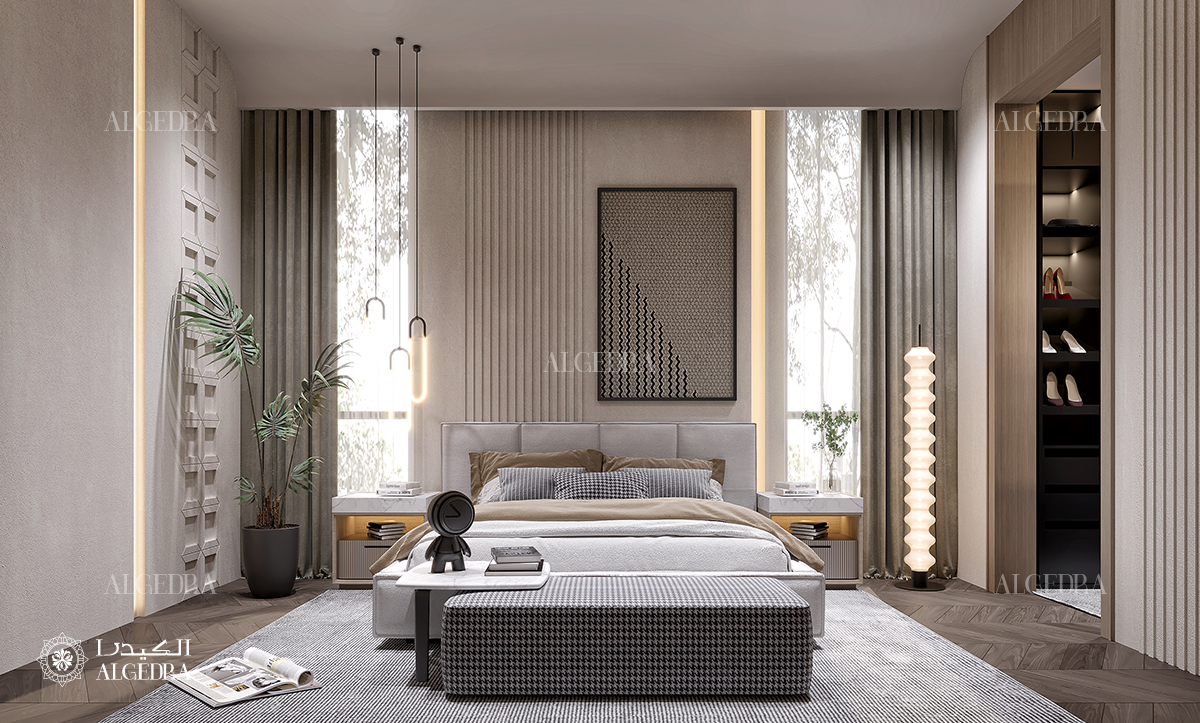 The Role of Advanced Furniture Design in Sustainable Living
1- Durability and Longevity
Advanced furniture design prioritizes durability and longevity. Designers are now combating the trend of disposing of old furniture and instead repurposing it to create furniture that withstands the test of time and contributes to a more sustainable future.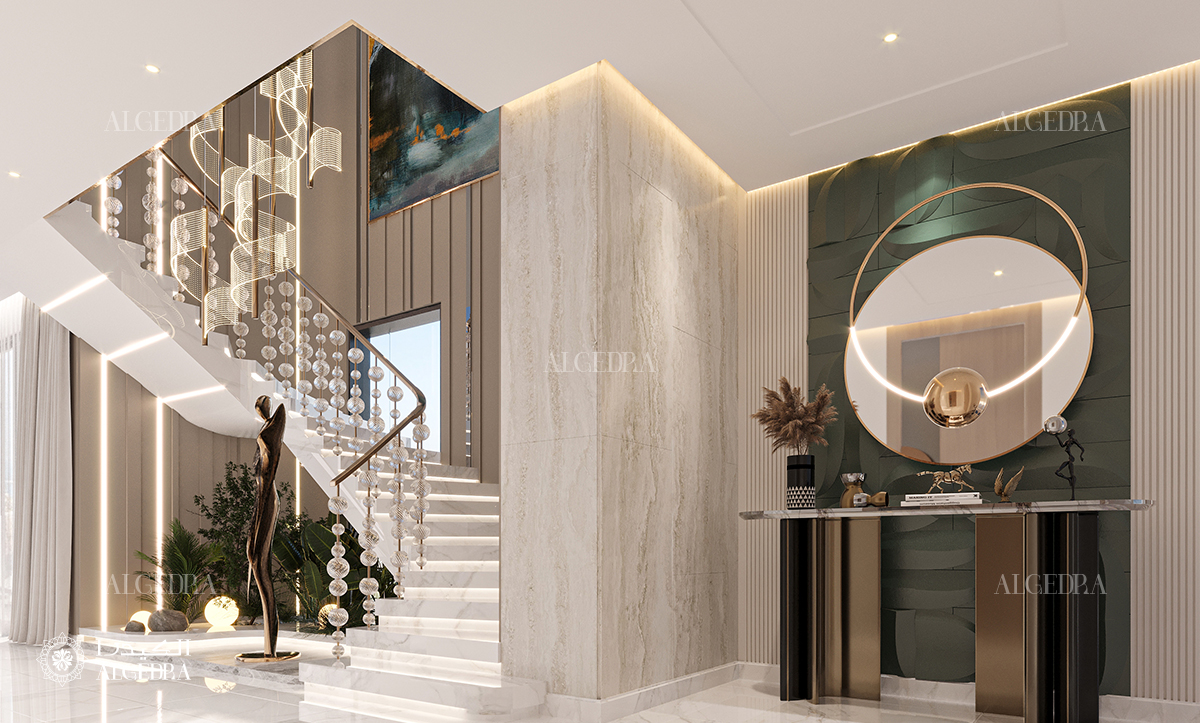 2- Use of Sustainable Materials
The use of sustainable materials has become a distinctive feature of advanced furniture design. This ranges from responsibly sourced wood to recycled metals and fabrics. These practices not only minimize the negative environmental impact but also add a sustainability narrative to every piece of furniture that is designed.
3- Green Manufacturing
Furniture designers and experts embrace green manufacturing practices, such as waste reduction, utilization of renewable energy sources, and minimizing harmful emissions. This commitment to sustainability and green manufacturing extends beyond the design process to encompass every stage of the product's life cycle.
Conclusion
Advanced furniture design is more than just a revolution in the appearance of furniture; it has extended to the development of style, functionality, and innovation in this industry. It is a revolution led by furniture design experts worldwide to provide more exciting, sustainable, and innovative solutions for our living spaces.
Remember that a well-designed piece of furniture is not just furniture; it is a story and an artistic work that reflects your personal style and your perspective on the world around you.
Choose wisely and let your furniture tell your story