Use of color in interior design can be nerve-wracking. Is it better to go dark or bright? Which is better, mixing or matching? Do you want to go all out, or play it safe? There's an infinitude of potential explanations for all these mysteries. The truth is that using color in interior design isn't as terrifying as you would think if you trust your gut, and there is no lack of ideas when it comes to decorating a vibrant living room.
Designing a colorful living room can take you anywhere in the color spectrum. The dreary colors of gray and beige have been banished in favor of more cheerful ones.
It's never too late to incorporate mood-boosting color choices and simple adjustments to your living room's design to make it more adaptable to your changing needs.
1- Go with your favorite color palette
Tareq Skaik recommends going with your gut instinct when it comes to choosing a color for the living room. 'I let my gut determine how I feel about colors when making a design. The Head of Design at Algedra explains, "I am really fascinated by the creative boldness that Algedra embraces while designing a home in Dubai or anywhere in the world."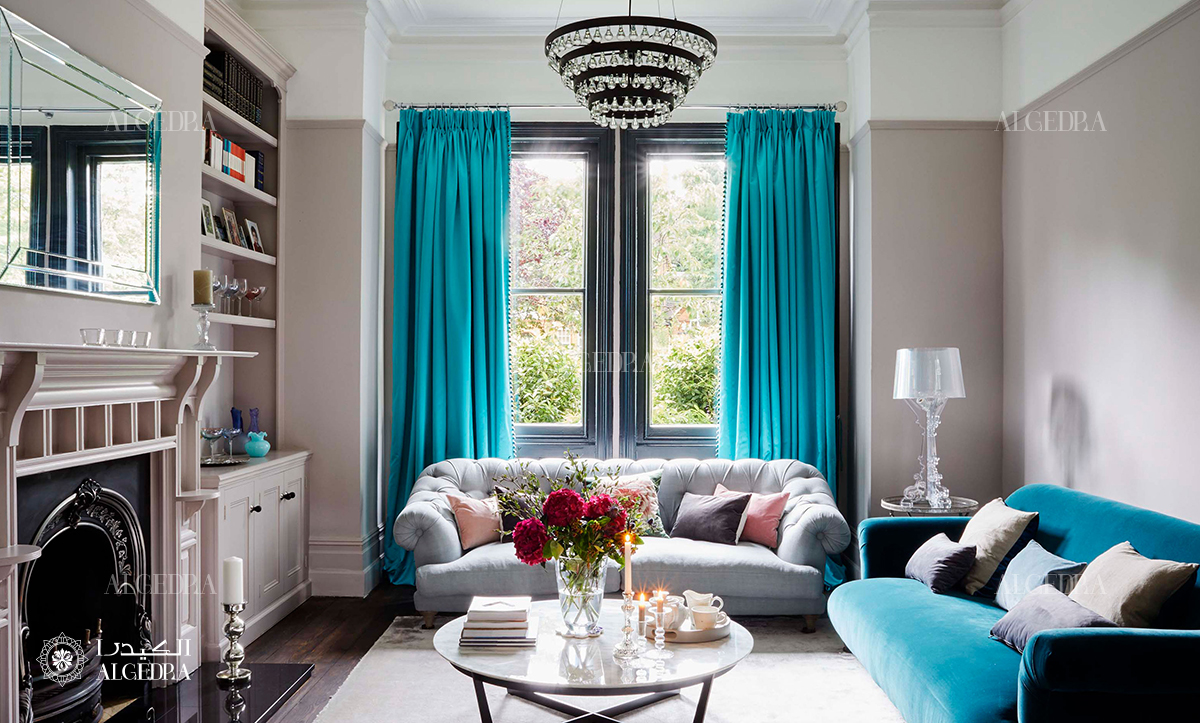 2- Explore your imagination through color
Painting a living room is not only a simple way to update its appearance, but it can also be used as a strategic visual tool. It's common knowledge that using light colors can make a tiny living room seem larger and that using rich, dark hues will help draw the walls in for a comfortable sense; but, why not combine the two for a striking, modern appearance?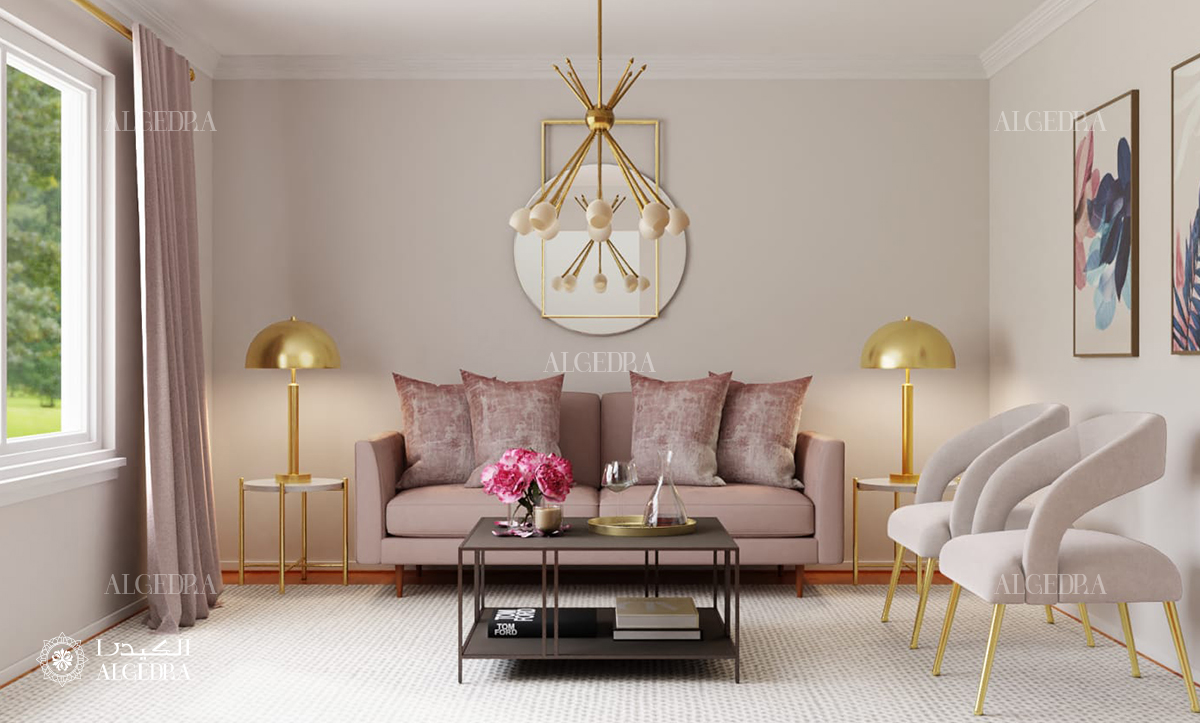 In addition to being interesting and eye-catching, color blocking is a terrific method to break up the walls of vast living rooms, making them feel more intimate and homey.
3- Tone is vital
Don't worry too much about color wheels and pink not going with green and other norms, advises one Algedra interior designer. She advises, "Do whatever makes you or your customer happy and what works for the property you're working on."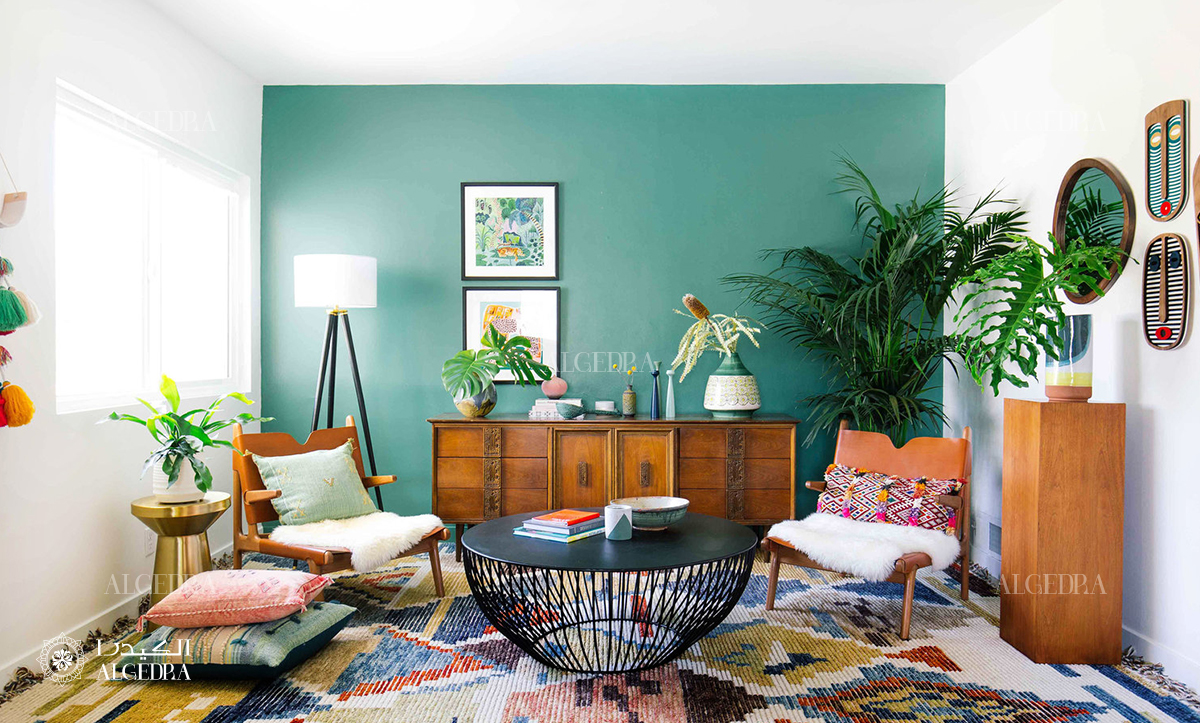 But, she does stress the need of paying attention to the shade of the colors you select. ' It's advisable to tone down the color a bit, so don't choose the brightest color on the card unless you're in a place with dazzling sunlight like India.
4- Add colorful accents
The best method to breathe new life into a living room that is designed in all one color is to add pillows and decorative accents in contrasting colors.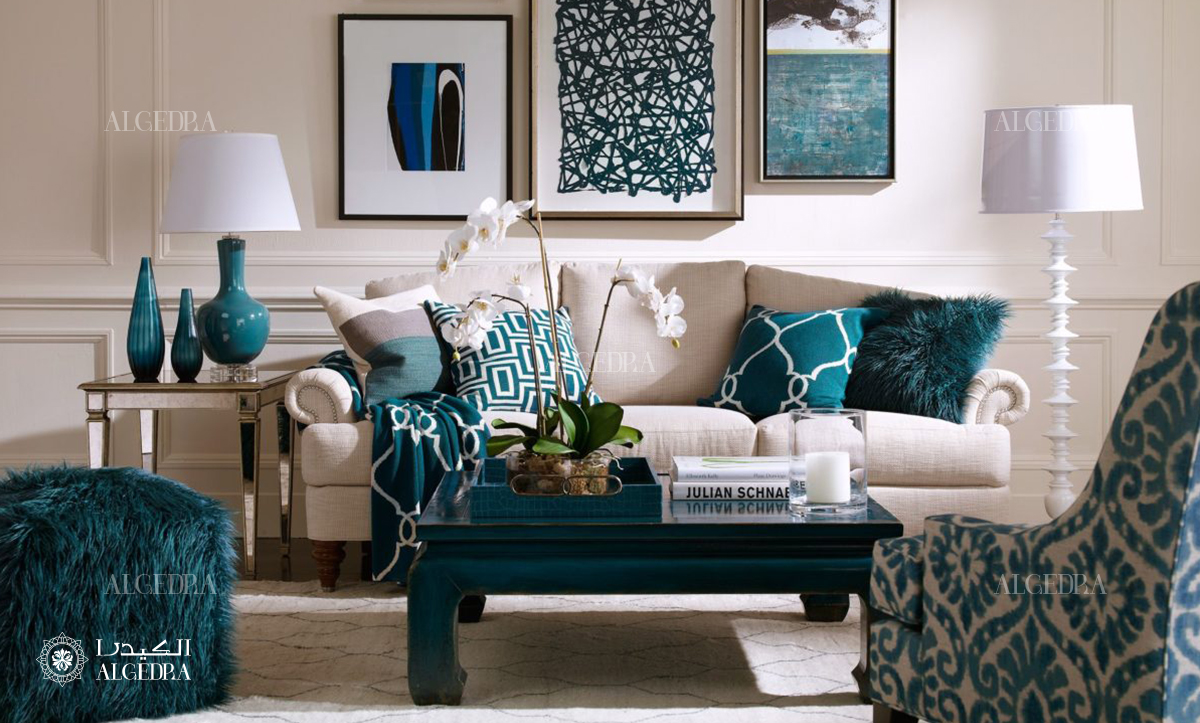 A space can be given a sense of depth and richness by decorating with varying colors of blue, such as sky and navy. According to Mohab Ayoub, CEO of Algedra, an interior design company, navy is a fantastic choice for a living room because it is "bold, impactful, and elegant," as well as being recognised to be a calming hue.
5- Use contrasting colors
The mood of a room can be changed by using contrasting or complementary colors. Increased contrast creates a dramatic atmosphere, whereas reduced contrast makes for a more tranquil setting.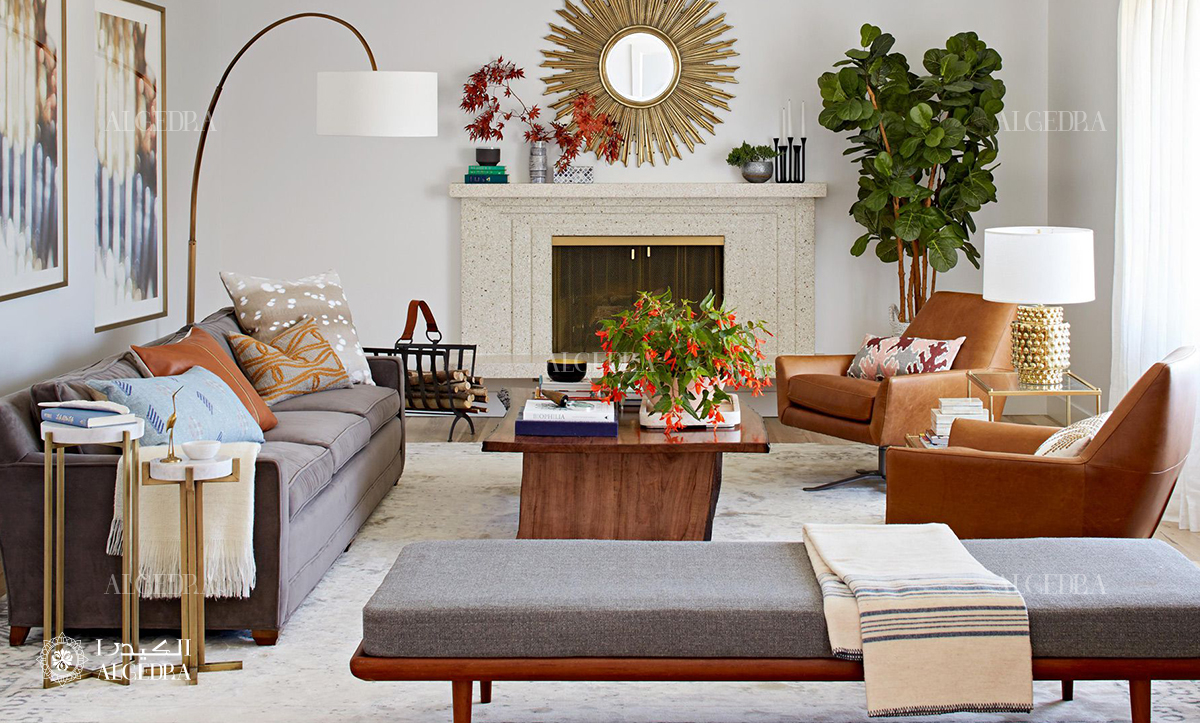 Including strong contrast is a good rule of thumb to follow if you're going for a lively, energetic vibe.
Contact us for more, and click here to check our living room design gallery.