A blank wall, whilst an intentional design choice for a space, it may also make you feel uninspired. You're in excellent hands if glancing at your paint color has grown tedious. Even while putting artwork on a blank wall may appear to be a simple solution, we all know how awful emptiness can be.
Everyone eventually has to make the difficult decision of what to do with that enormous, windowless wall, whether they live in a small city apartment or a sprawling country estate, or whether their personal style leans toward minimalism or maximalism.
Many people have a complicated connection with empty walls. A room with vivid furniture, patterned area rugs, and various objects may occasionally feel refreshing with only one blank wall. But, let's be honest, a blank wall can frequently appear incomplete and dull. Do you want to bring style to your walls as well as the rest of your room?
Here are the best ideas from Algedra's designers for transforming your interior design and decoration…
1- Add some eclectic flavor to your walls
A wall that isn't feeling very fun can be fixed with a menagerie of artwork. When grouped together into a little gallery wall, all the items you couldn't find a place to display will fit nicely, greatly enhancing a room that is lacking in life.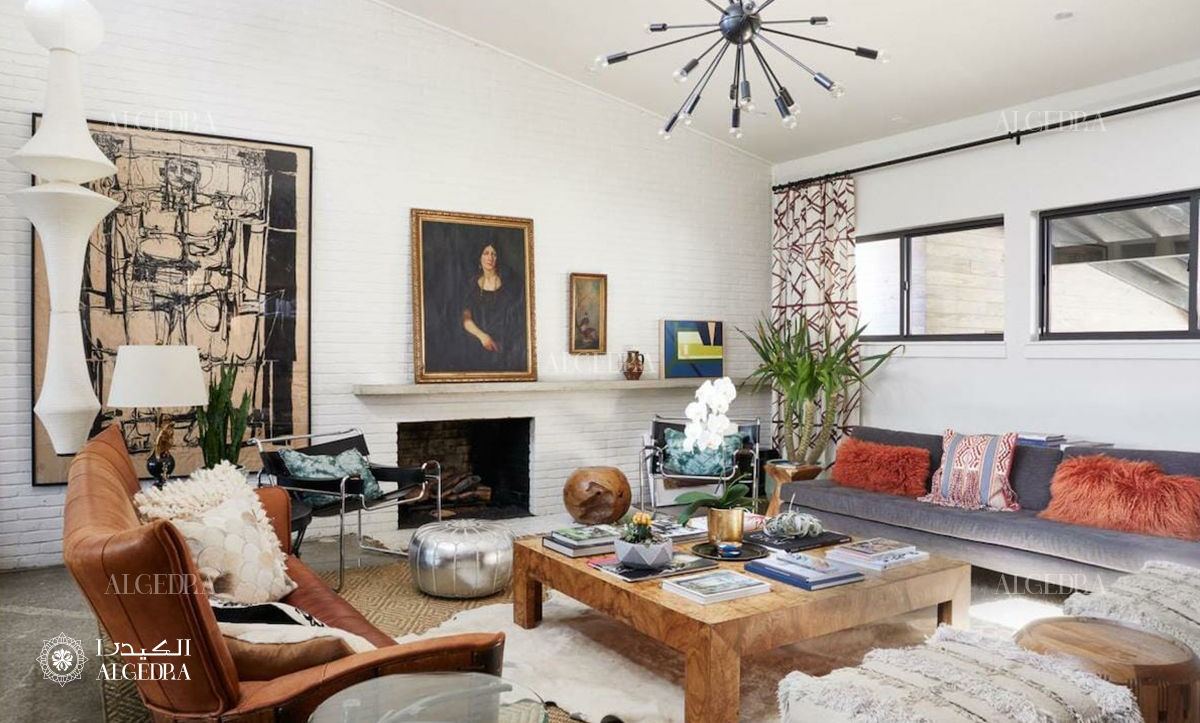 2- Opt for minimalistic artwork
Less is more. That's what we adore about this Scandi-style living room, which has just one huge piece of art that stands out against a black backdrop.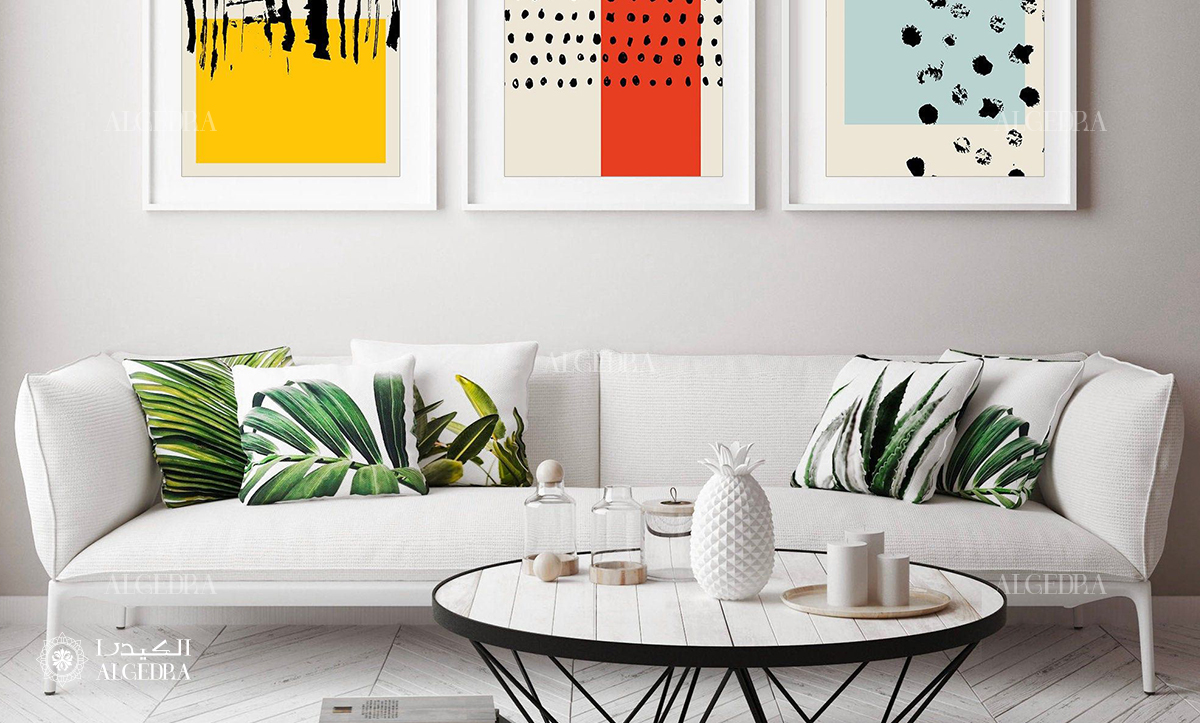 3- Designing 2D details
You should think about this gorgeous concept for spicing up a blank wall if more creative pursuits are your style. Painting on patterns to extend or improve your furniture, like the green stripe accenting wall, is an original approach to add interest and give a room some personality. You'll no longer be bored to tears by emptiness if you simply add a painting to the end.
4- Arrange in groups
Put paintings or other items together to fill an empty space on a wall since a single piece of artwork can be swallowed up by a blank one. This is a way for keeping things in balance and infusing life into a room.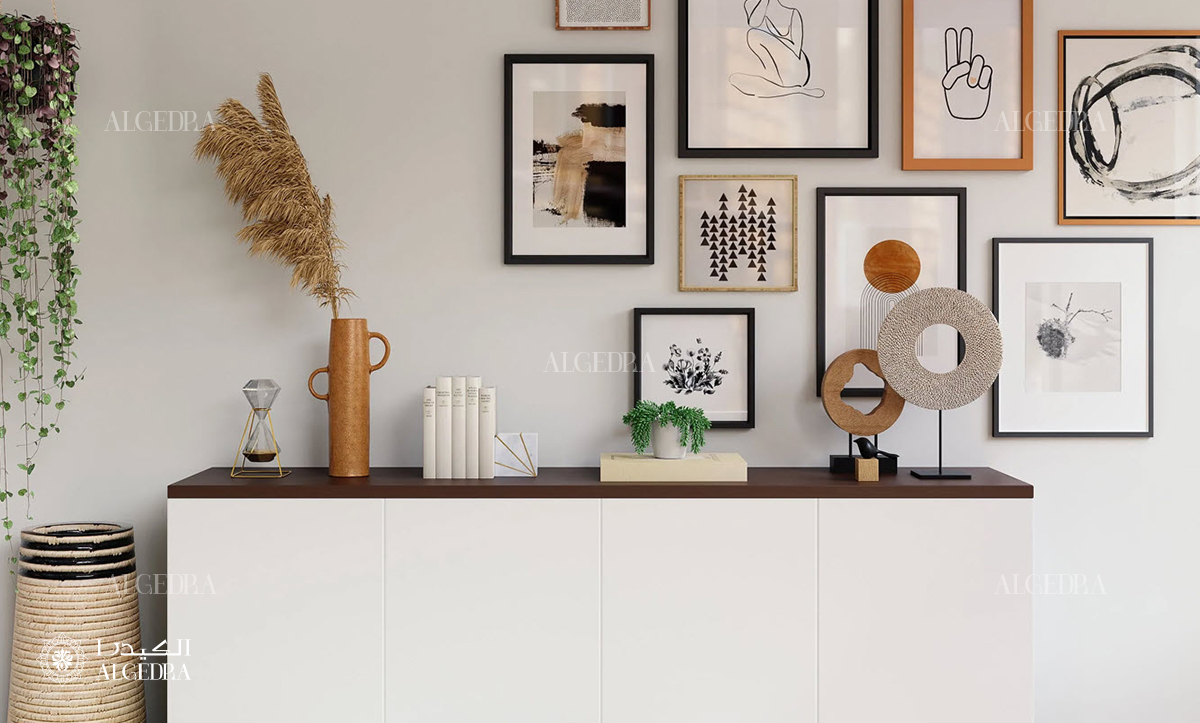 5- Mirror
Beyond instantly enlarging and brightening a space, enormous mirrors are the ideal method to add aesthetically pleasing features to blank walls.
Consider a leaning option that can be placed in any room of the house rather than hanging yours up. You won't need to add any extra ornamental touches because of how outstanding the look already is.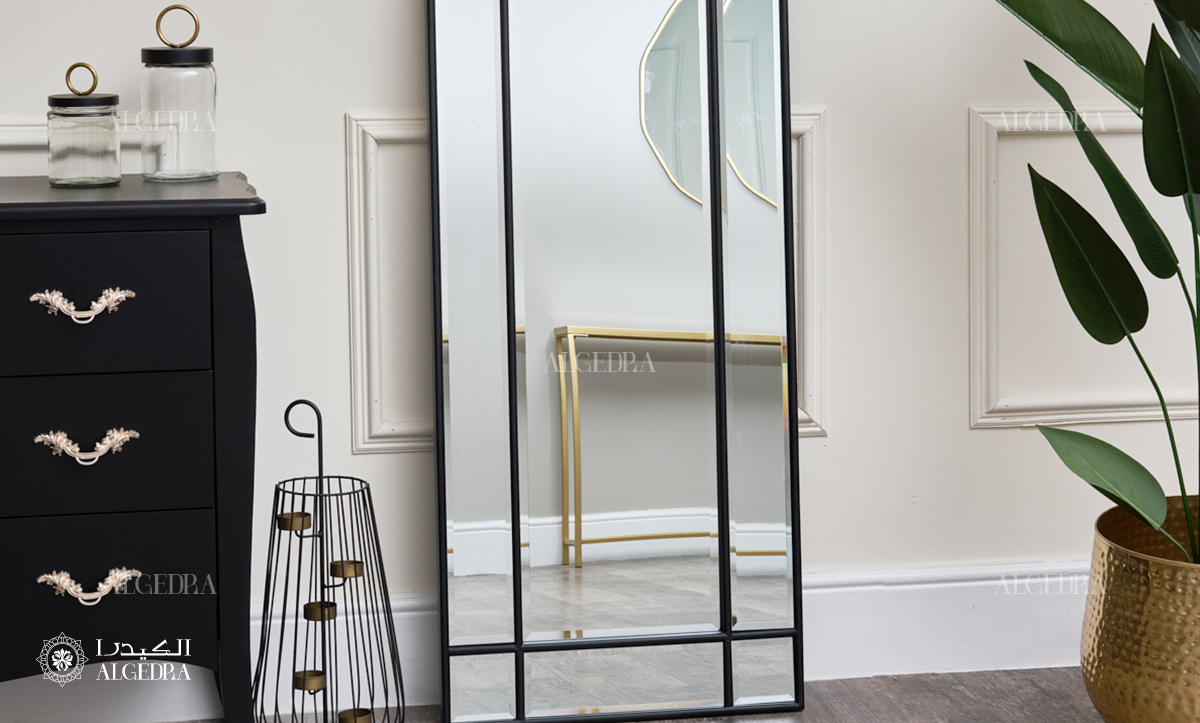 6- Shelf structure
Any space will be stylishly energized with floating furniture, which can be positioned anywhere from floor to ceiling.
Adding exposed shelves on their own would be a lovely makeover, but by combining them with a floating console, you can make a statement piece that is impossible to miss. As you would with any other area, decorate these surfaces. A carefully selected vignette, with framed pictures and antique ornaments, may bring life to a barren wall.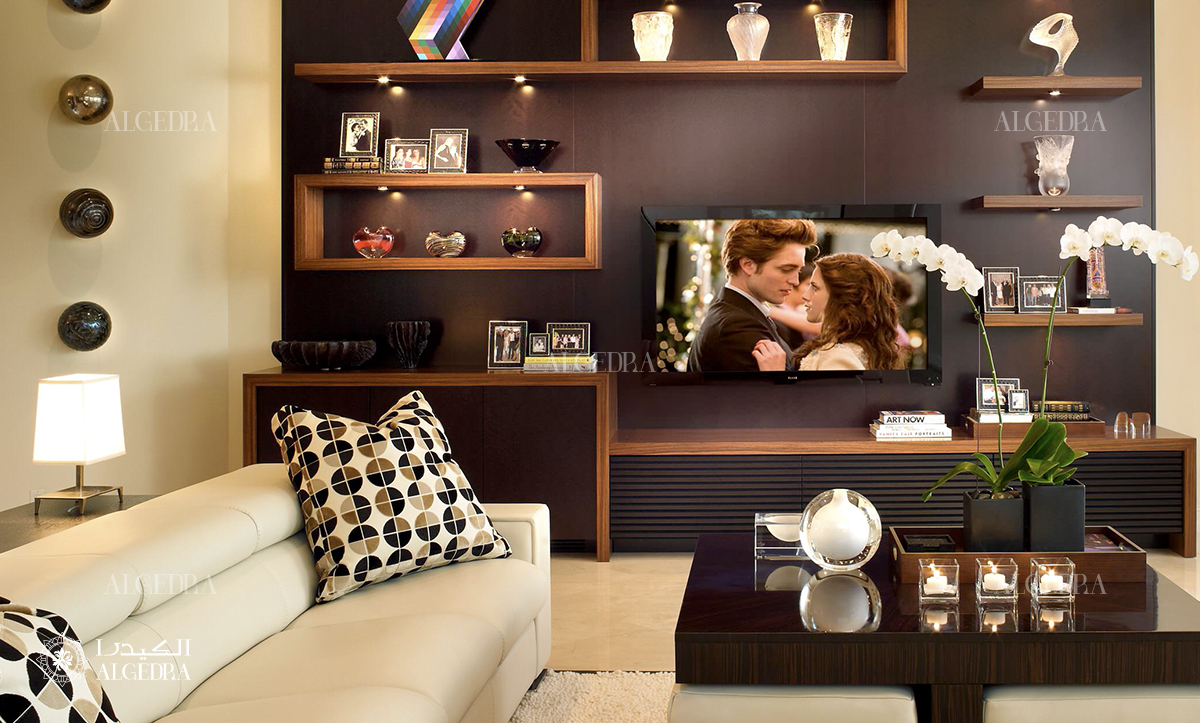 7- Use rug as an artwork
A beautiful rug may be a great way to give any room texture, warmth, and color bursts. But now is the time to put one on the wall and temporarily forget about the floors. Any room will feel clearly design-minded if you skip the floor and put a favorite cloth directly on the wall. This wall filler will bring style and a touch of eccentricity to any home, whether it is positioned behind a sofa in the living room or used as a temporary headboard in the bedroom.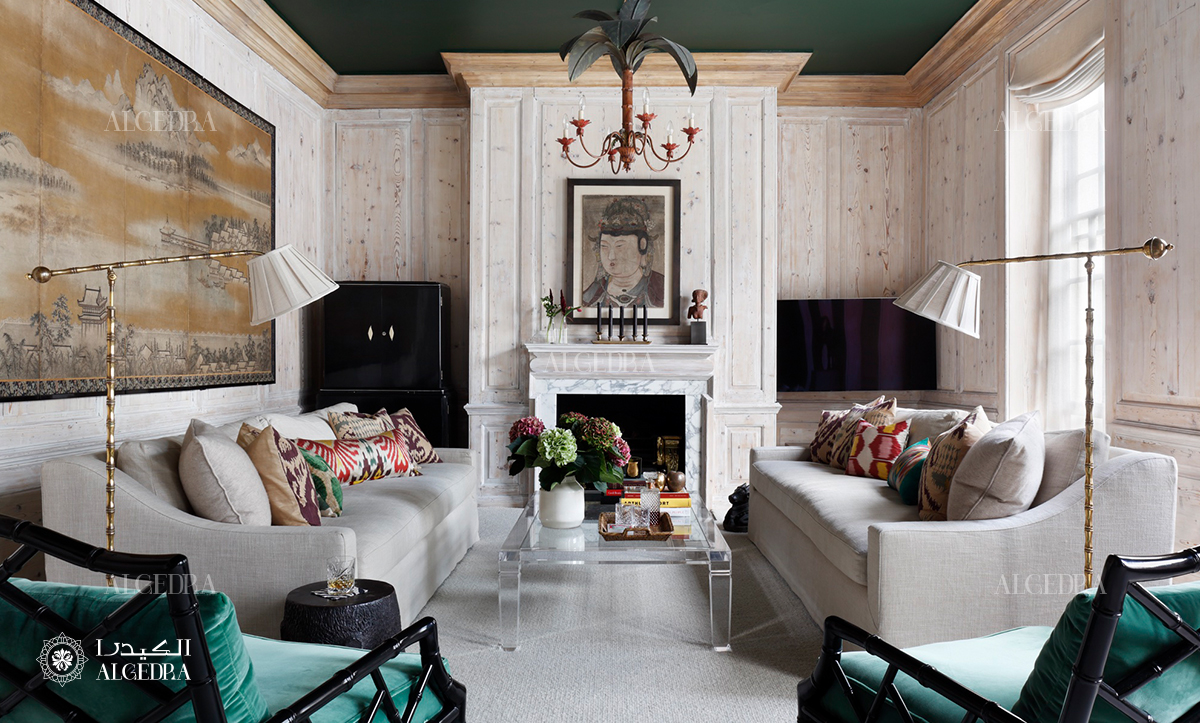 8- Massive artwork
Gallery walls are a possibility, but if you want to create a striking arrangement without joining the crowd, choose one huge piece of art. These surprisingly huge additions—photographs or paintings—will immediately take center stage in any space and become the major attraction.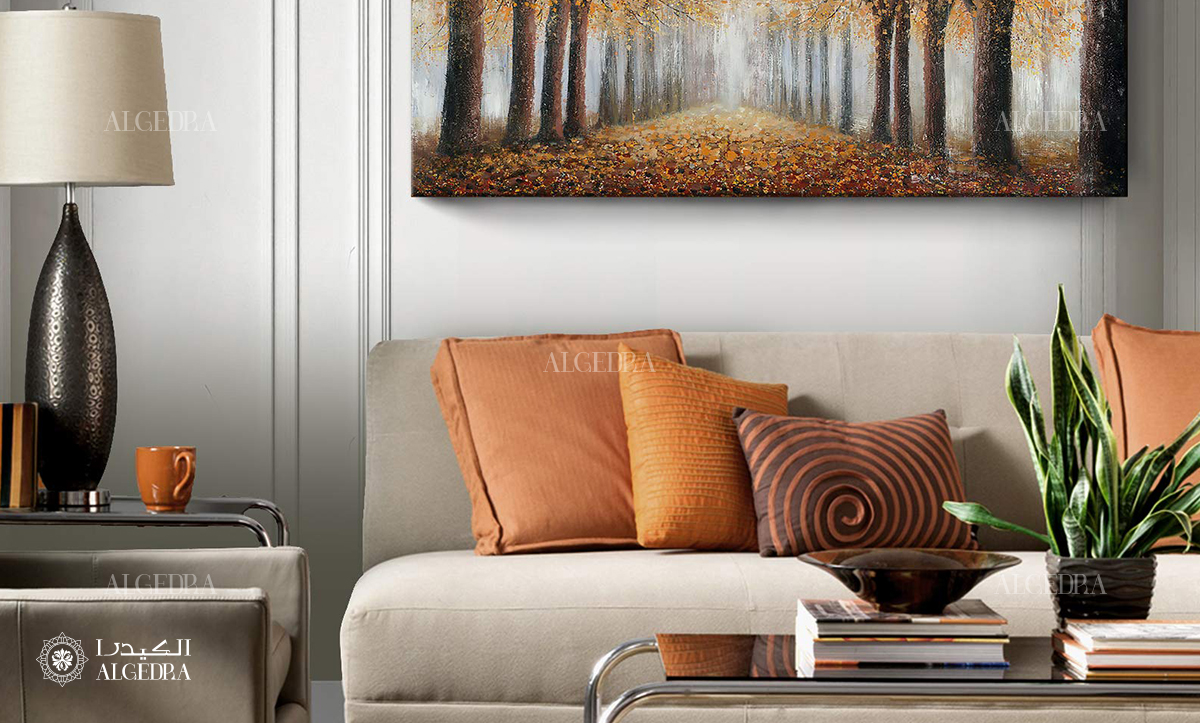 Take this strategy outside of the living room and bedroom without fear. This daring design is perfect for use in kitchens, baths, and corridors.