These must-know kitchen trends for 2023 can serve as inspiration for your design process, whether you're thinking about remodeling, renovating, or simply rearranging your current area.
The latest trends in interior design apply to kitchens just as well! This suggests that the future kitchens will likewise be filled with enthusiasm! Trend analysts predict that when we reach neutral territory, form will take the lead. There is, however, a lot more; keep reading to see the kitchen trends for 2023 that will surely make any space more lively!
Here are the new designs that kitchen designers anticipate will be the most popular for houses in the coming year, ranging from modern-day cellars to soothing domestic additions.
1- Kitchen hood
A cooker hood is an eye-catching piece, whether it is modern or traditional. With these patterns, the kitchen hood will be highlighted in entertaining and original ways. But in the same vein, kitchen remodeling trends for 2023 also tend to favor simple, integrated designs.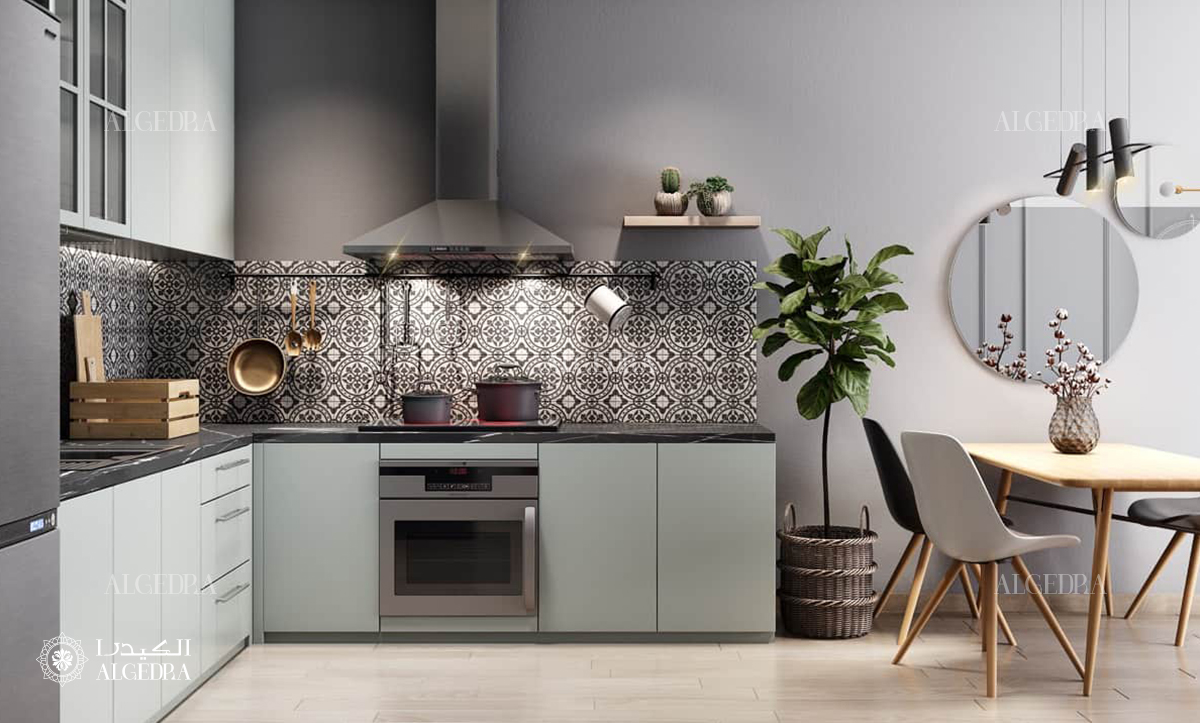 2- Social and family focus
Residential designs prioritize comfortable, cozier areas with enough seating for family. But for future family-friendly rooms, striking a balance between comfort and style is crucial. Additionally, the family members with four paws get a space as well. Pet feeding stations are tastefully integrated into modern kitchen islands. These look fantastic as an attachment to a kitchen island or in a side cabinet.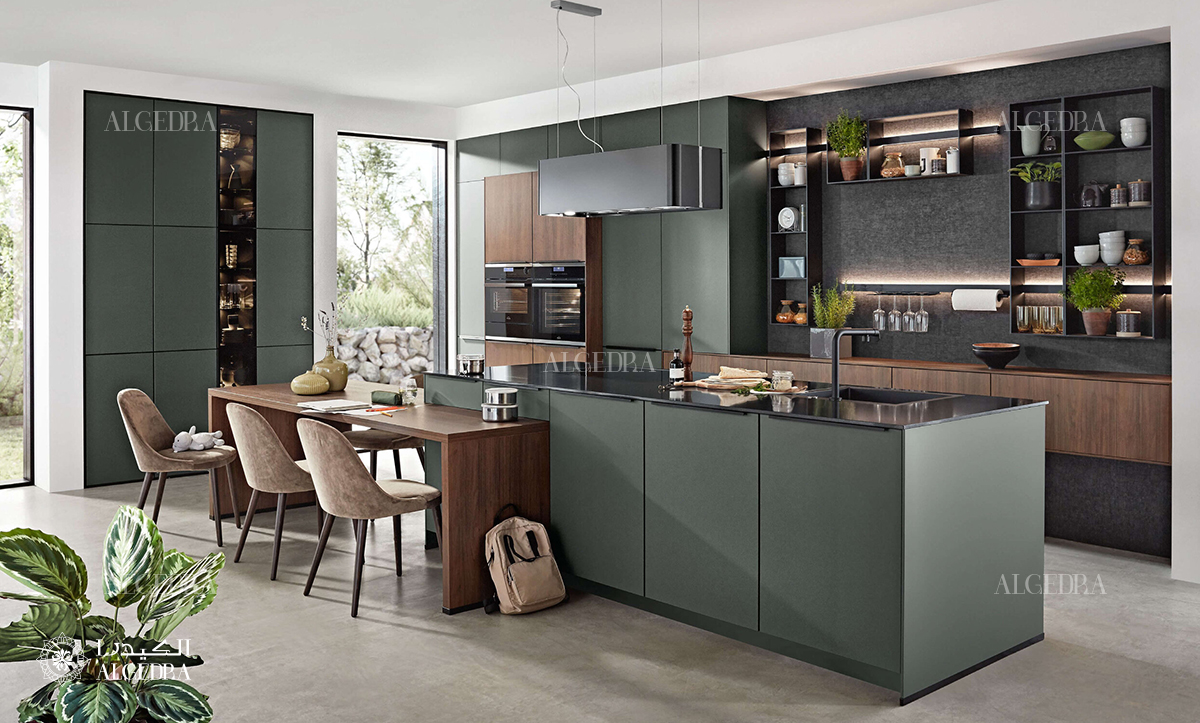 3- Smart technology
The usage of smart technology in the kitchen is anticipated to grow as technology develops further. This includes voice-activated appliances, touchless smart faucets, and other devices that can be operated by your smartphone and are wifi-connected. In addition to being practical, smart kitchens contribute to time and energy savings because most of the appliances are more energy-efficient than their conventional equivalents.
4- Natural kitchen colors
Neutrals: The kitchen of 2023 will be highlighted by sand- and desert-inspired earth tones.
Royal Blue: 2023 will be the comeback of Royal Blue.
Green: The soothing colors of kitchen interior design in 2023 will be sage green and mint.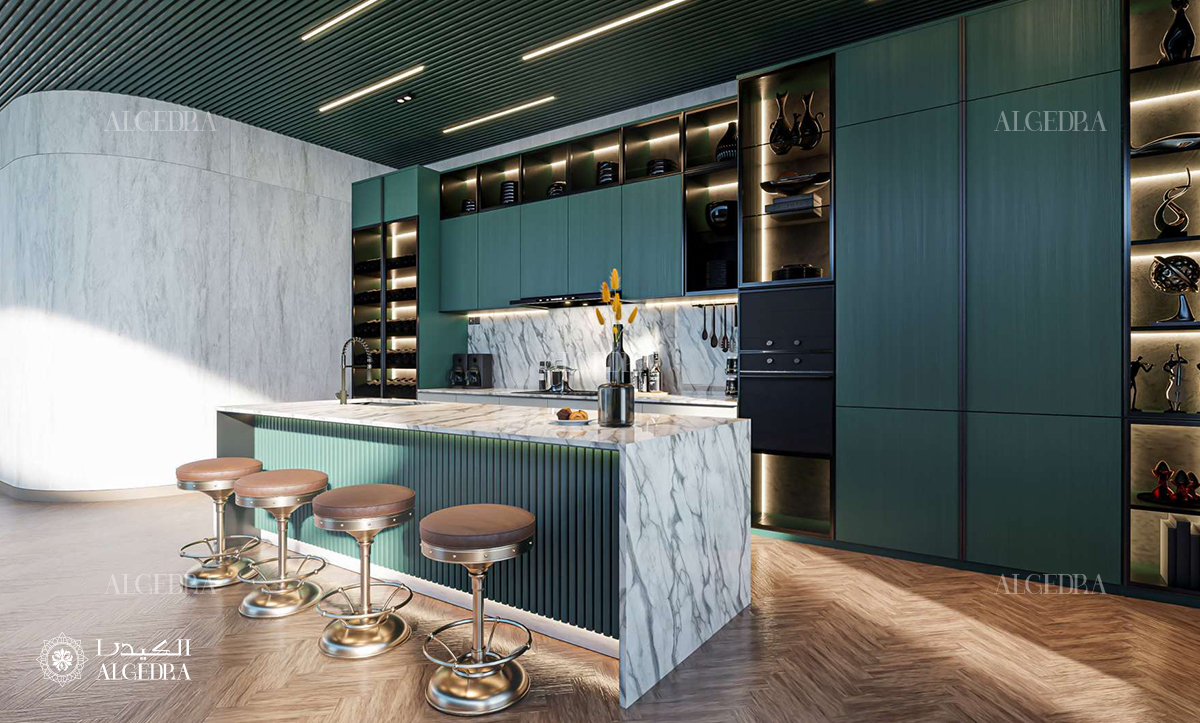 5- Backsplashes in slabs
Sleek, expansive slab backsplashes are taking the place of conventional white subway tile backsplashes and fashionable zellige tile backsplashes. Simply said, a slab backsplash is one that is constructed from a single, substantial piece of material. It can be utilized to complement the countertops or as a focal point in the kitchen by using a strikingly different color or pattern. Although there are numerous variations, quartz, granite, and marble are popular choices for slab backsplashes.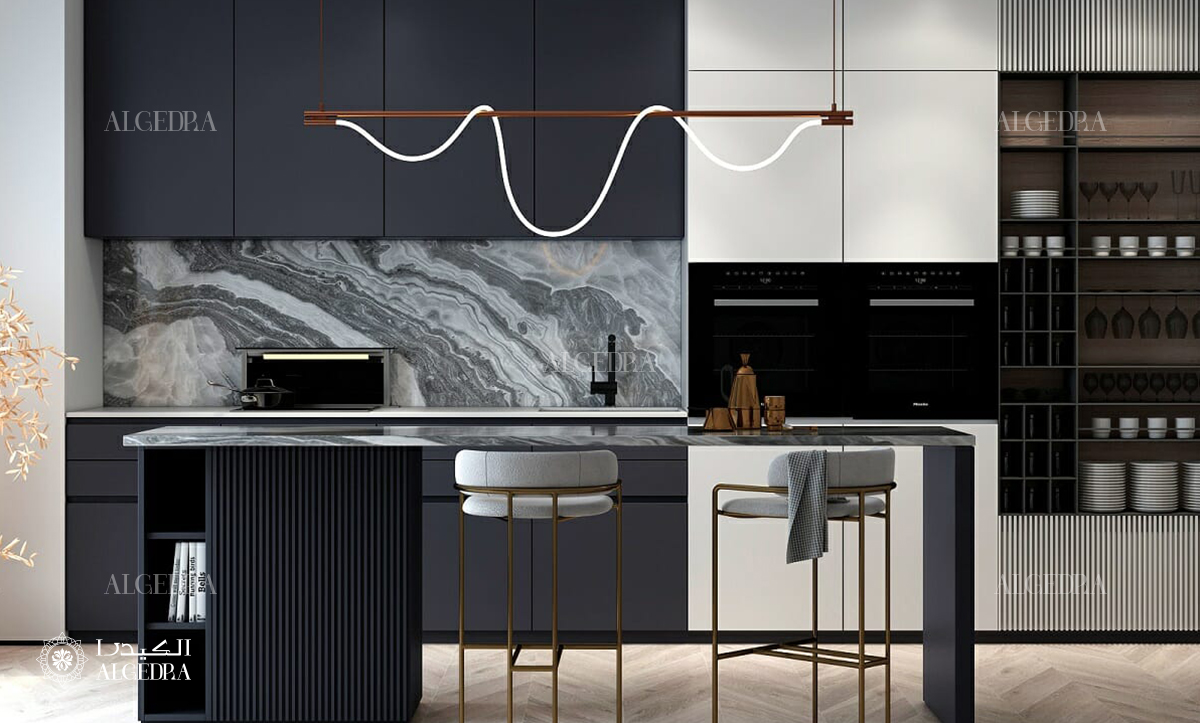 6- Organic components
Bringing nature inside the home has become increasingly popular over the last few years, and this isn't anticipated to change in 2023. Natural stone worktops, eco-friendly and organic materials, wood cabinetry and storage, metal accents, to mention a few, are just a few examples of how organic features will continue to appear in kitchens.
7- Let the light in
Kitchen design trends for 2023 include extra-wide light pipes above the stove or island as well as huge windows along the counter. Good lighting planning has a huge impact on interior design. An area can be totally changed with the correct lighting. Stylish minimalism is in style in the kitchen for 2023.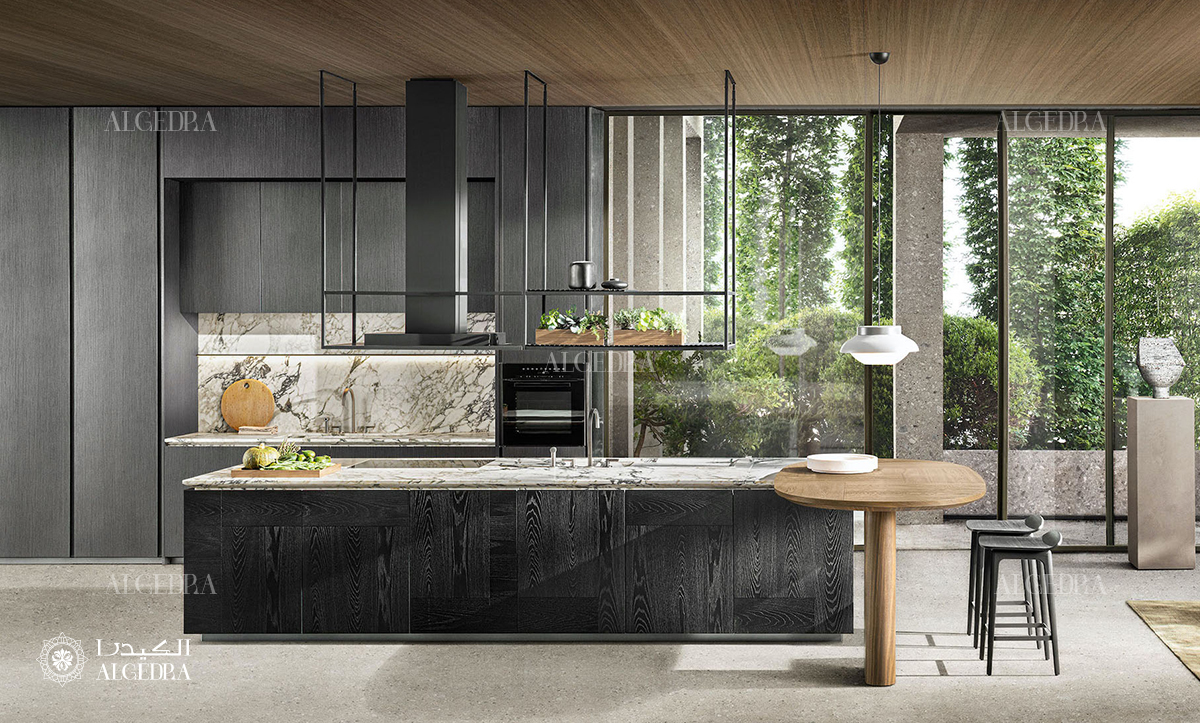 8- Luminaire statement
Statement lights will once again be popular in 2023 as Art Deco makes a reappearance.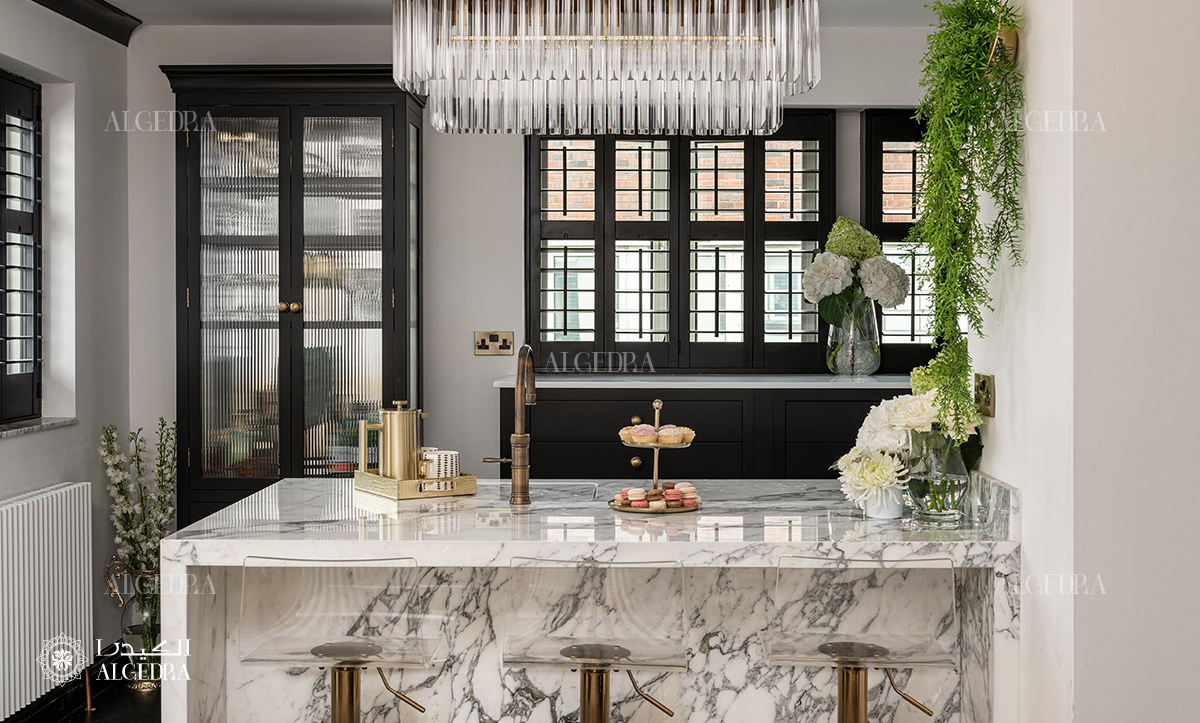 9- A great fit
Although contrasting metals are now popular, there are other methods to create a kitchen that flows well.
10- Create a versatile space in your kitchen
It's ideal to include a custom desk and study area when trying to create a family-friendly hub.