Every home requires a dining room, area, or nook because what you eat affects your mood, digestion, and a variety of other factors. Mid-century modern decor is a stylish way to make your dining area feel warm and inviting.
If you're looking for top mid-century modern dining room decor ideas, Algedra will provide some insight and guidance for your space.
Since when is mid-century modern design widely known?
The mid-century modern design movement was prominent in the fields of architecture, interior design, product design, graphic design, and urban planning in the United States from roughly 1945 to 1969, during the post-World War II era.
Mid-century dining rooms
What are the most inventive decorating ideas for a mid-century modern dining room? To begin, many mid-century dining rooms feature a chestnut wood table. They frequently have plain side chairs in keeping with the minimalist design of the 1950s and 1960s. Beyond that, you can experiment with mid-century modern colors like red, deep orange, and yellow, as well as teal.
Let's look at some of the most stylish examples of mid-century modern dining rooms.
1- A sputnik light should be installed over the table
Don't use tall pendant lights or chandeliers when designing a mid-century modern dining room. Opt instead for a modern sputnik-style light.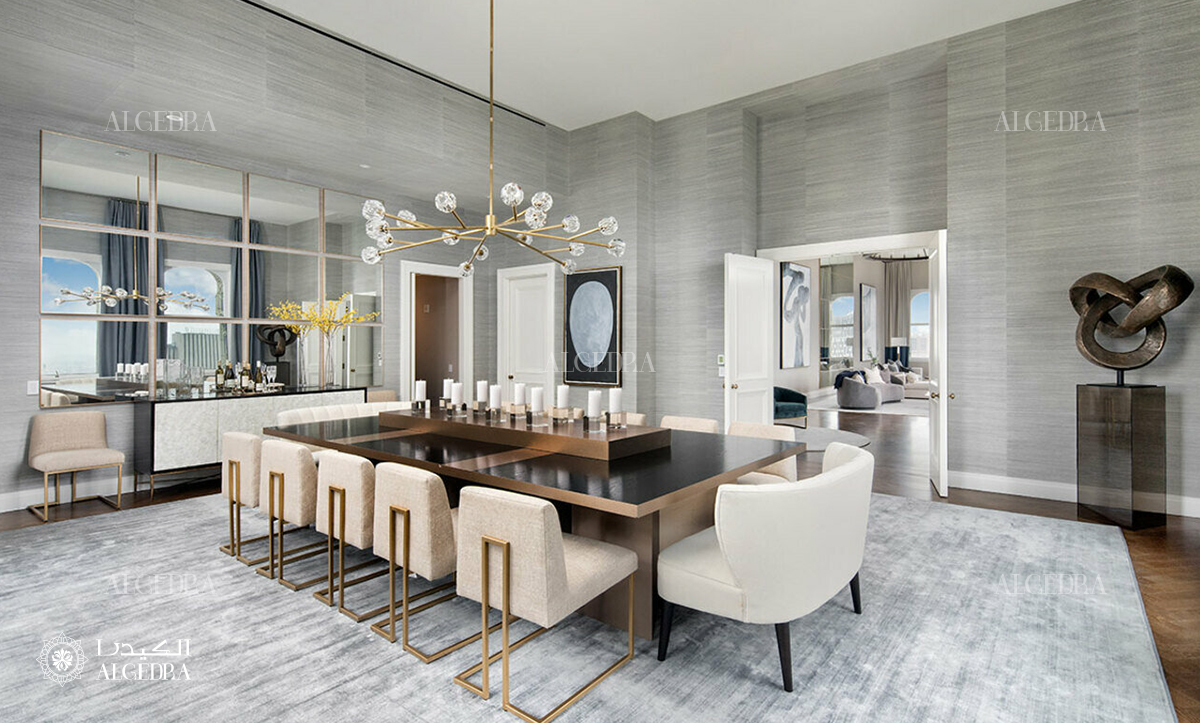 2- Select an exceptional dining set
The design of your room can be made or broken by your dining table. Fortunately, all you need for mid-century decor is a simple wood or metal table with straight lines.
3- Choose a curved chair
Curved lines are a recurring design feature in mid-century modern furniture, and dining chairs are no exception.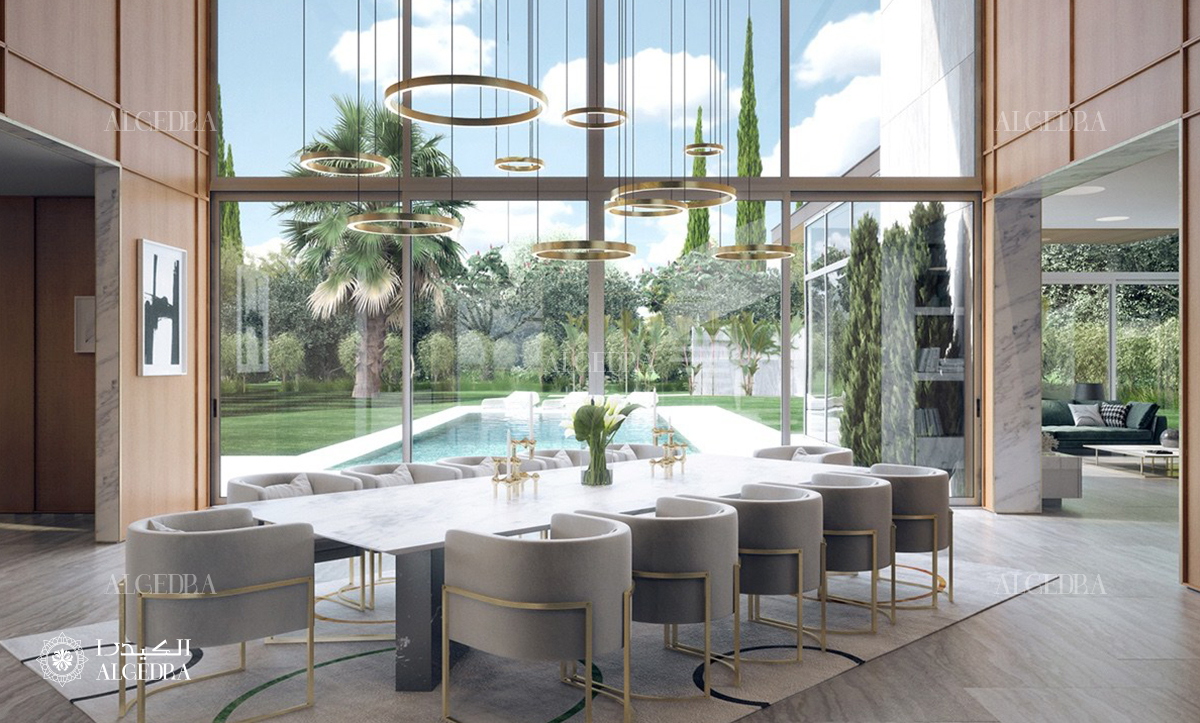 4- Use a rug to add contrast
Bring in a rug if you want to contrast the brightness of your table with color in your mid-century modern dining area.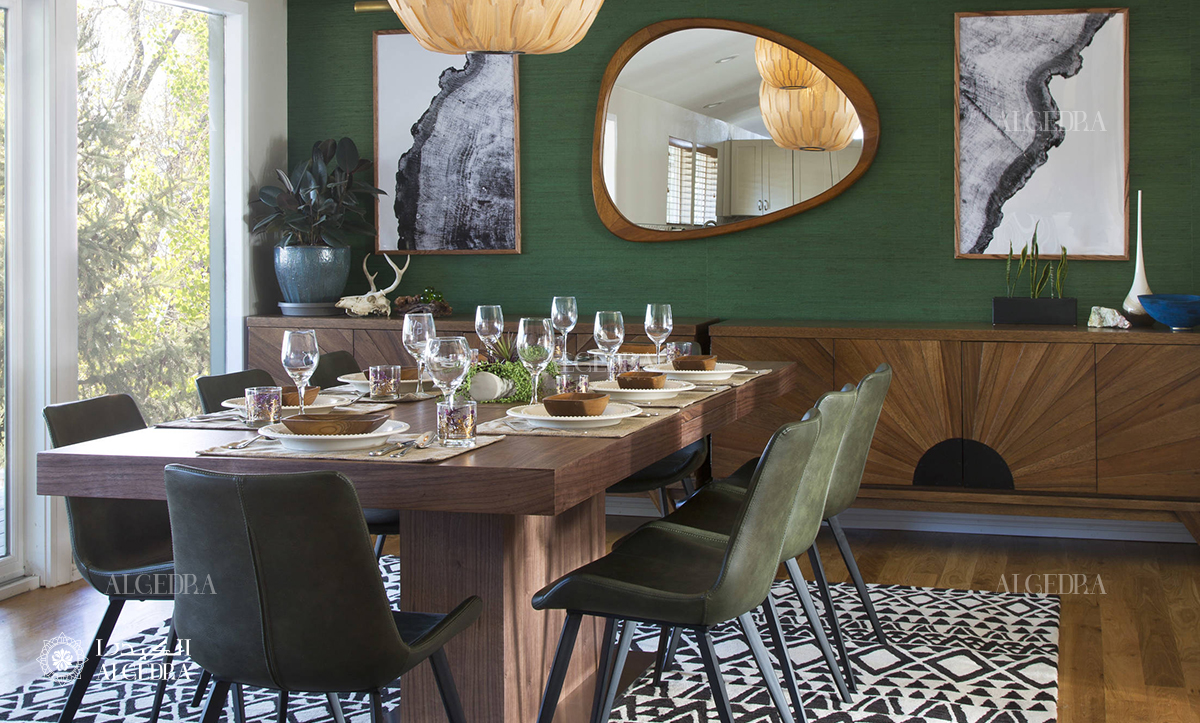 5- An abstract artwork-covered wall
Abstract and geometric paintings are ideal for mid-century modern dining room décor. So, if you need to decorate a wall but have some empty space, consider purchasing a large piece of artwork.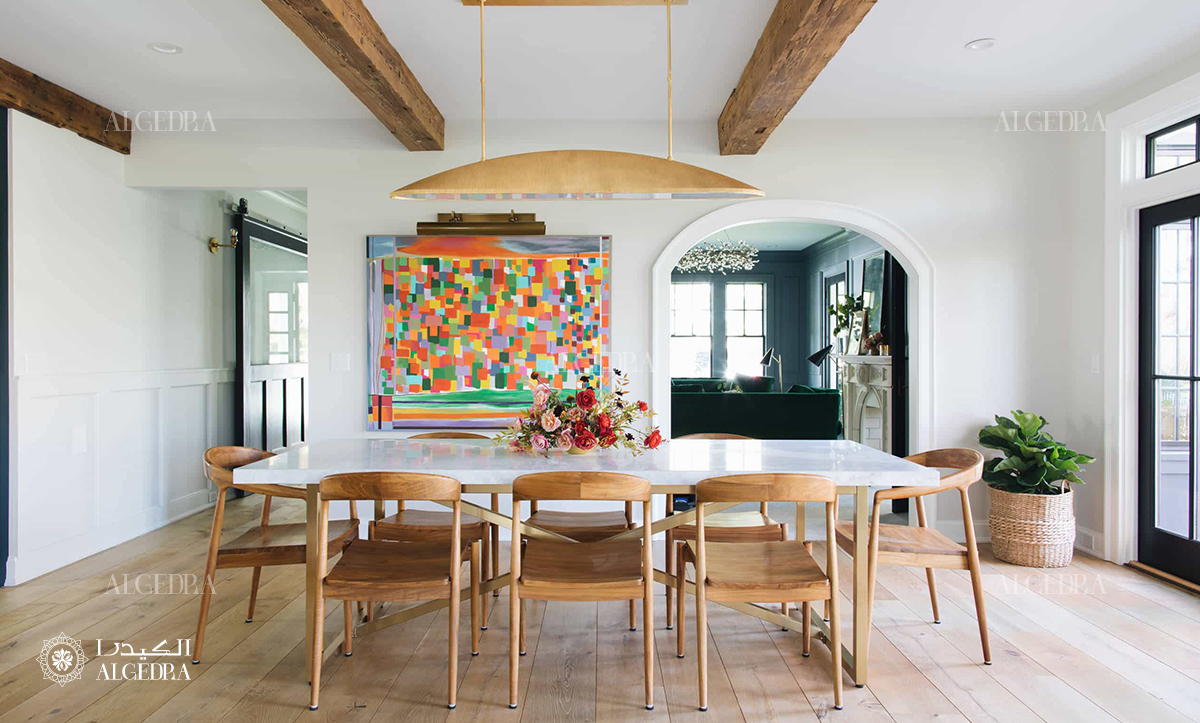 6- A curvy console can be used to add storage
Do you need a spot to store extra serving and drinking utensils? If this is the case, add a storage console to resolve the problem.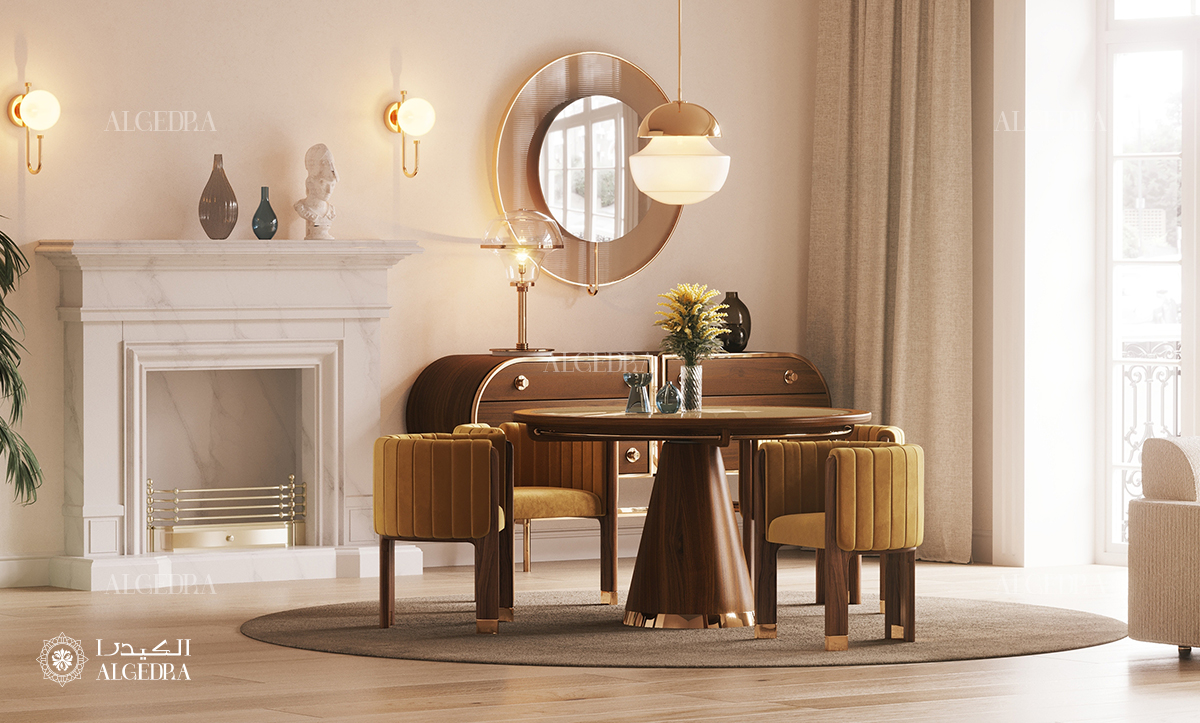 7- Use of a round table for small space
Finding a suitable table in a small dining area can be difficult. Fortunately, round tables look great with mid-century design.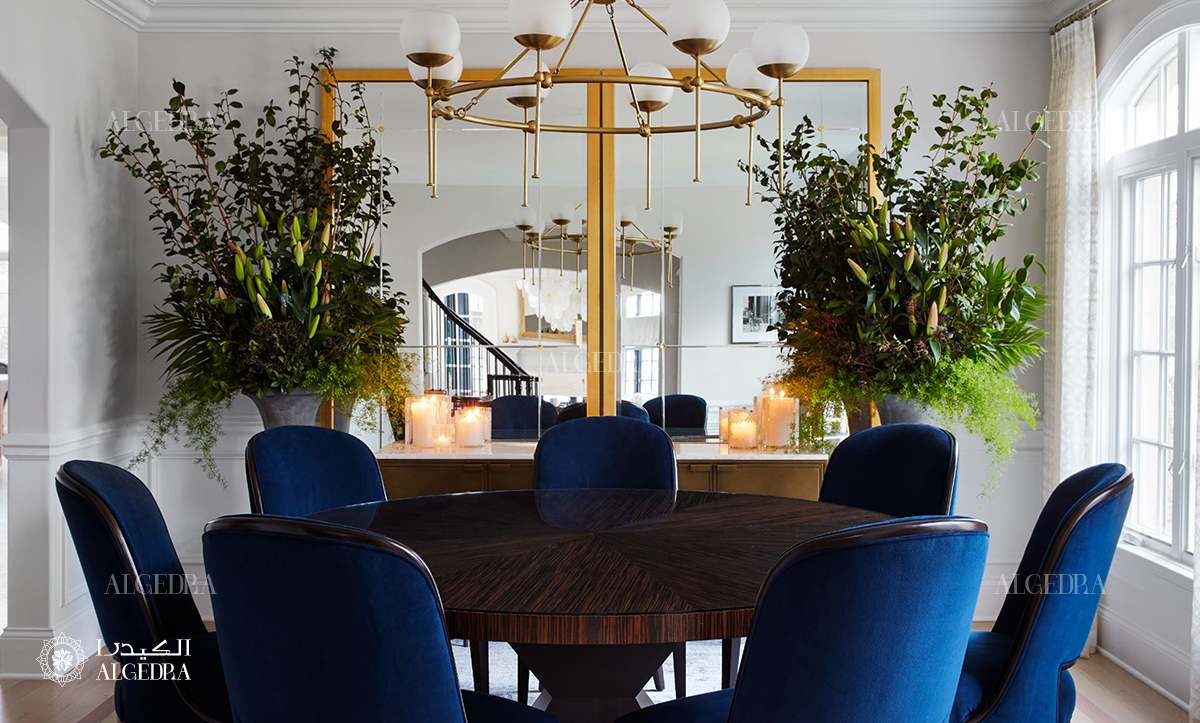 8- Accentuate your table with a special vase
Try a vase as a centerpiece if you need some inspiration for your mid-century dining room.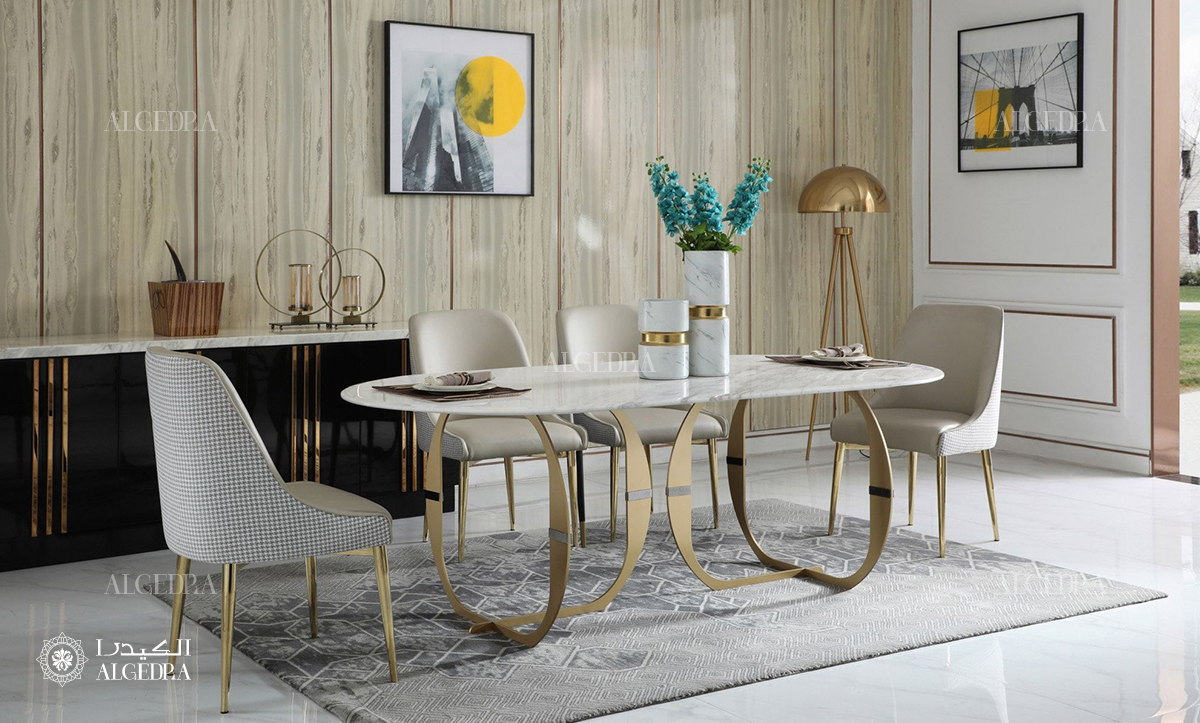 9- Set a sleek armchair along the table
Find a chair that almost levitates; the perfect one will enhance the appearance of your dining room.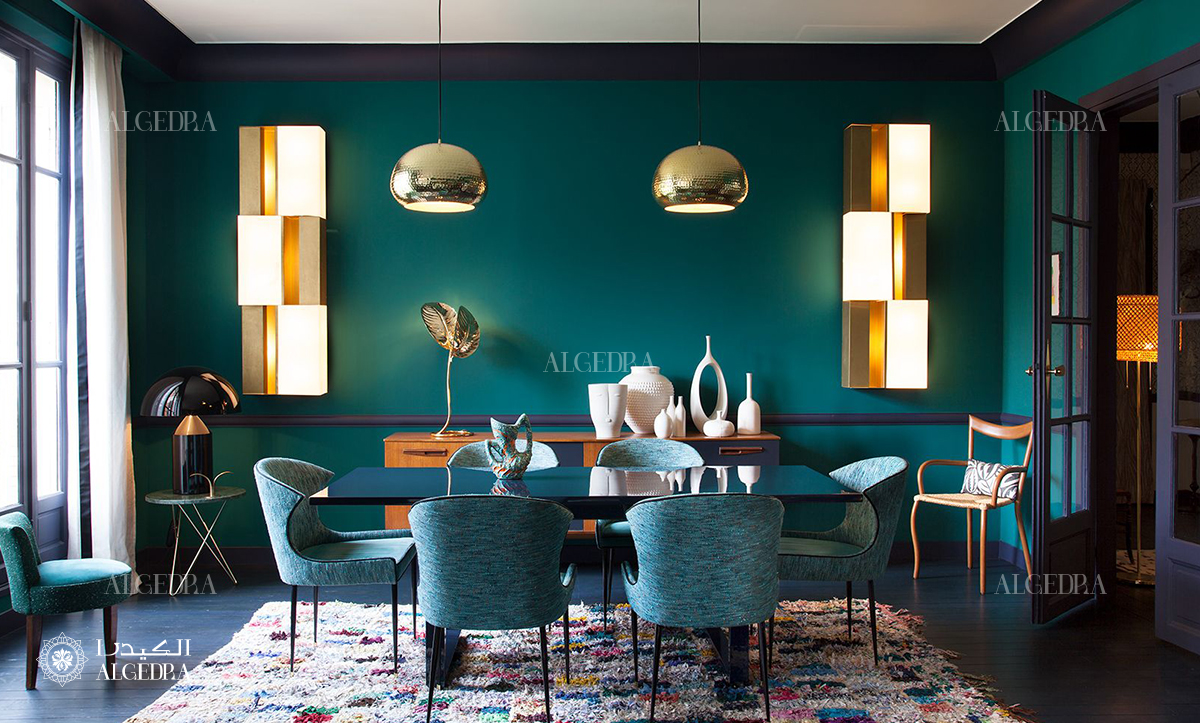 10- Combine wood with black
Combining black and wood is an excellent way to achieve a neutral color palette.
Once your table and chairs are in place, decorate with black and wood accents while keeping your walls neutral. The dining room you create will be quite stylish.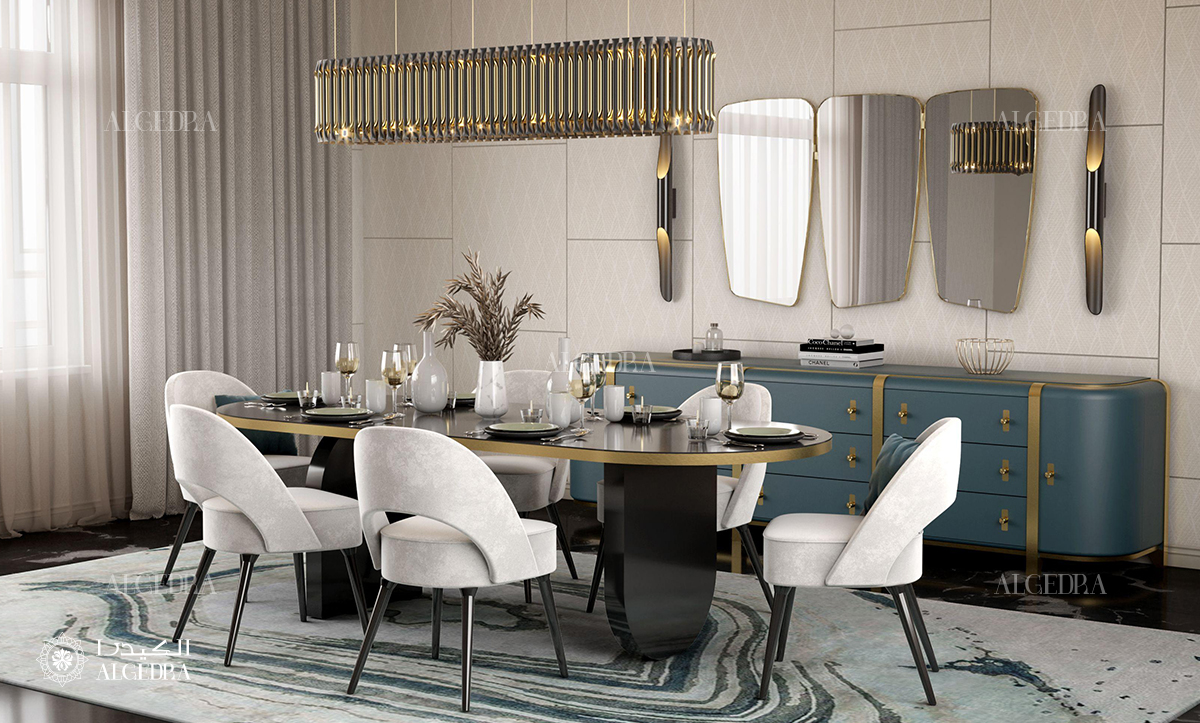 Check out our dining room designs gallery.