Contemporary welcomes for your dinner guests are made possible by modern dining room concepts.
Be sure to maintain a streamlined and sleek aesthetic if you're looking for modern dining room ideas that are suited for a contemporary home.
Whether you enjoy hosting elegant dinner parties or take a more laid-back approach to mealtimes, the manner in which you arrange your dining room ideas will have a significant bearing on the mood that is created in the space.
Our main contemporary dining room ideas and design ideas will guide you whether you have a separate dining room or an eating zone in an open-plan area. These rules and ideas will help you create a dining room that is both stylish and functional.
Modern Dining Room Designs with Contemporary Style
You may use color, pattern, lovely furniture, and accessories to bring character and appeal to modern dining room ideas, so they don't have to be cold and sterile. We prepared a list of our favorite rooms after asking Algedra experts for their advice.
1. Use dim lighting and dark paint to produce a positive tone
Although the use of dark décor is becoming more widespread throughout the house, the dining room is the one area where you have the greatest latitude to be creative and lavish. While trying to create a cozy atmosphere with small dining room ideas, walls of a dark color truly shine at night and even when it's daytime.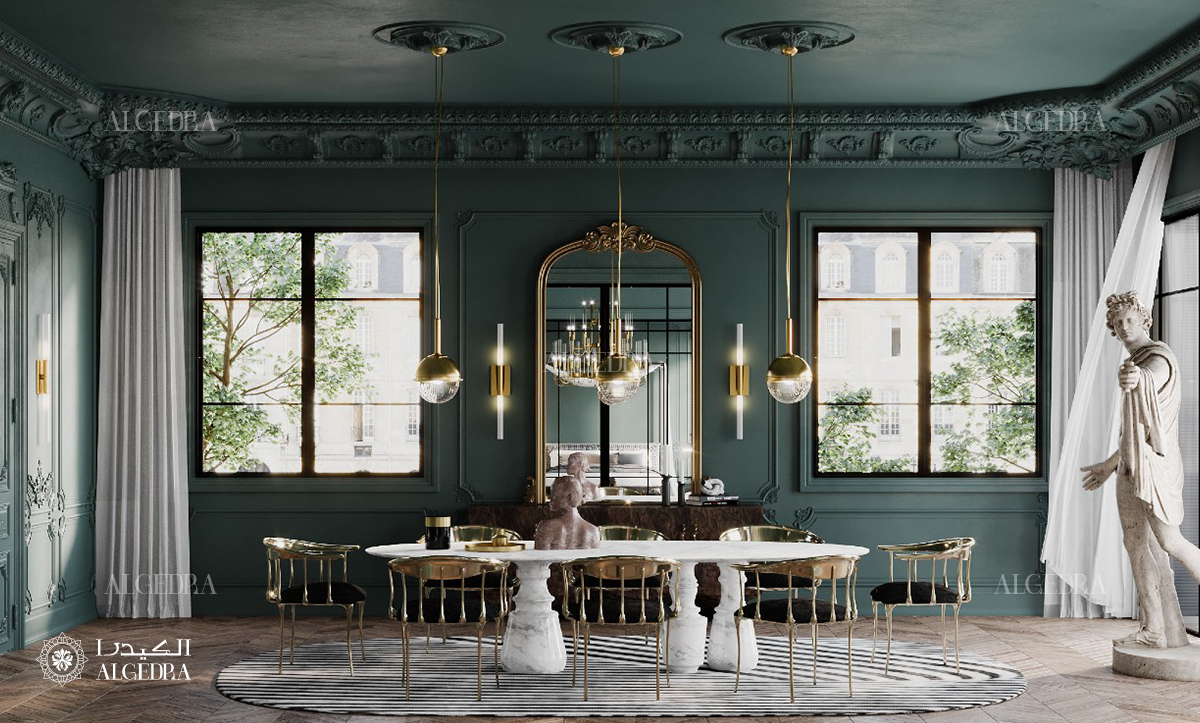 2. Remove extra furniture from small dining rooms
Remove any extraneous pieces of furniture and center the room's design around the dining table to achieve a spacious, open feel in a small dining area.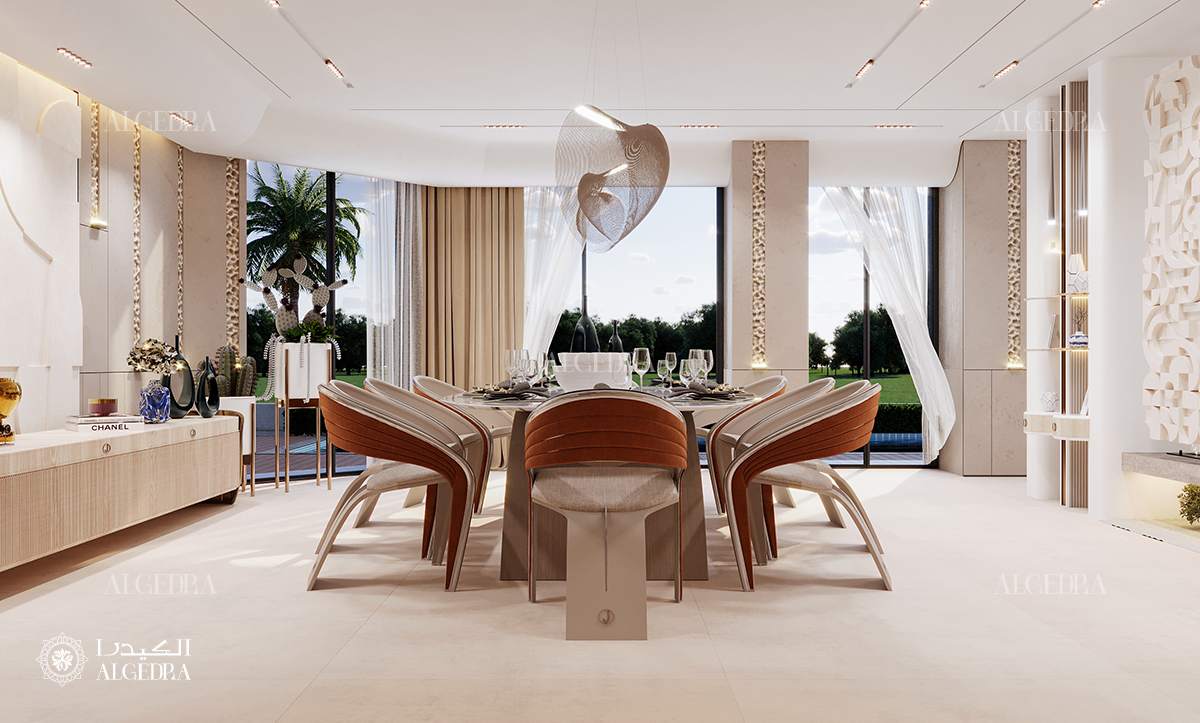 3. Add ambiance to your modern dining area with lights
An interesting pendant lamp can provide a sculptural touch to a dining room's ambiance. The dining area in a contemporary home must have lighting that is both practical and aesthetically pleasing. You may find a wide variety of contemporary pendant lights on today's market. There is a wide range of sizes, shapes, and finishes to choose from, from sleek modern copper to classic enamel.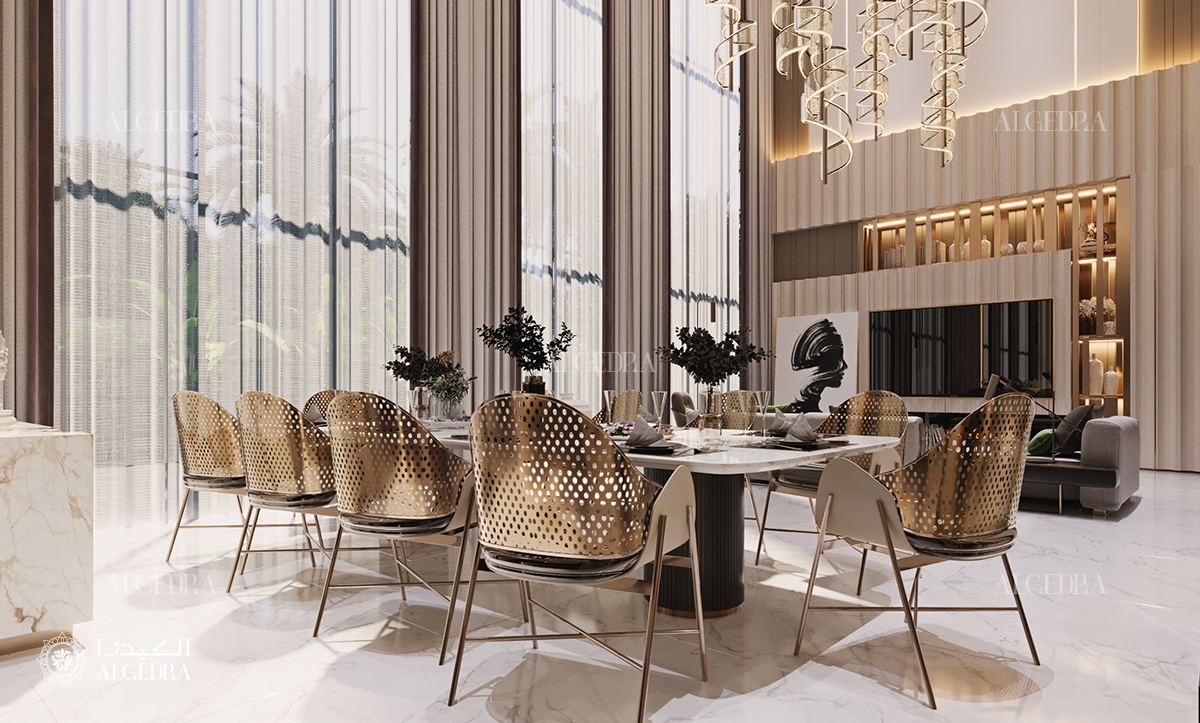 4. Evaluate the status quo of clichés
The formal dining room has a long history of interior design, but it may be brought up to date by replacing some of the antique furniture and decorative accessories with newer pieces with more contemporary lines.
5. Bring attention to your space with a modern sideboard
The dining table will likely be the focal point of the space, but the other pieces of furniture should also reflect a contemporary aesthetic.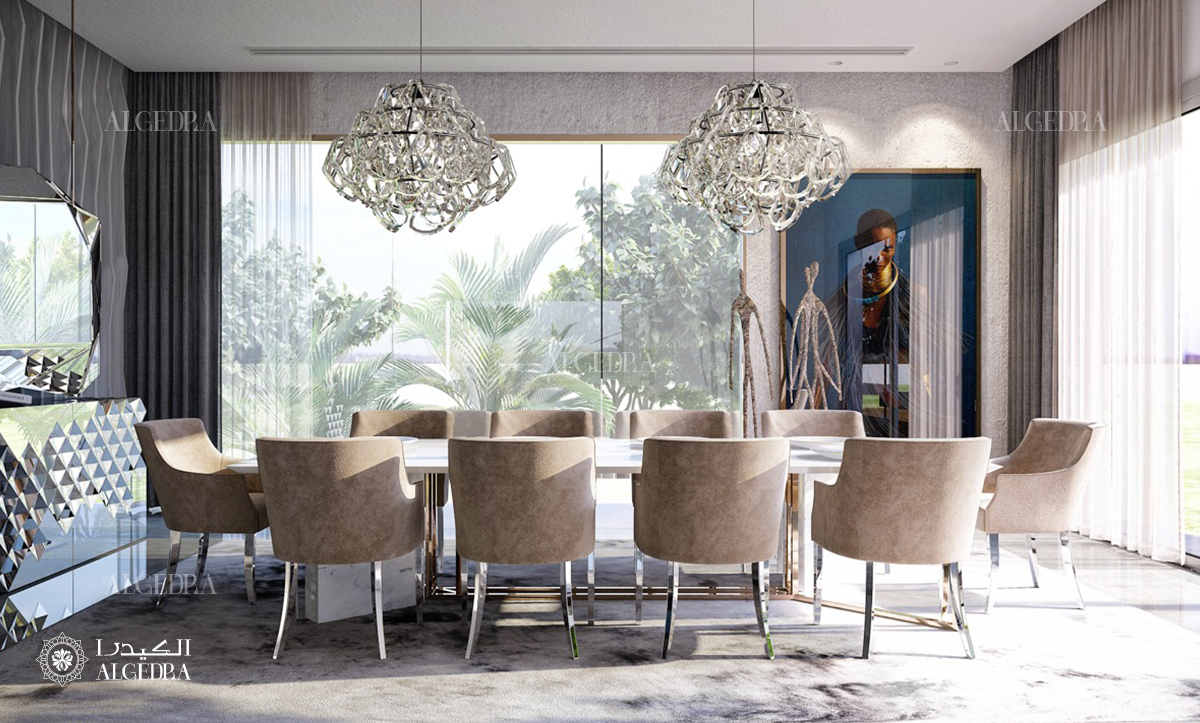 6. Fundamental simplicity
Instead of using a lot of bright colors, try telling your story using more subtle shapes and materials. Go beyond the box and develop a system that will last through the years with style.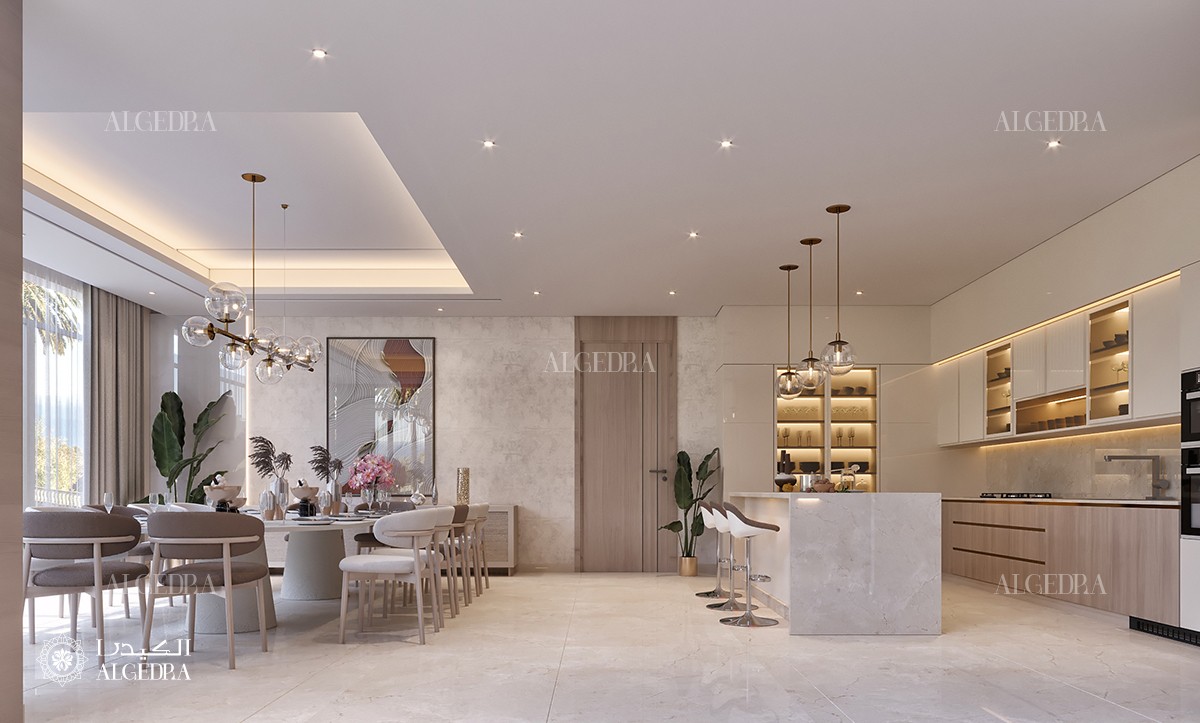 7. Use pattern to express yourself
The most up-to-date dining room trends put a focus on vibrant color palettes and geometric patterns.
8. Create a contemporary coastal setting
A playful color scheme of blue dining room ideas, featuring mild colors of pale sky, denim, teal, and navy, all contrasted by dashes of fiery red, can breathe new life into a traditional coastal look.