Since our inception, we at Algedra have committed to provide sophisticated, one of its kind interior design projects. Our interior designers always harbor dazzling creativity and outstanding design to exceed their previous work. We never lie down on dull, and repeated houses nor de mauvaise qualité.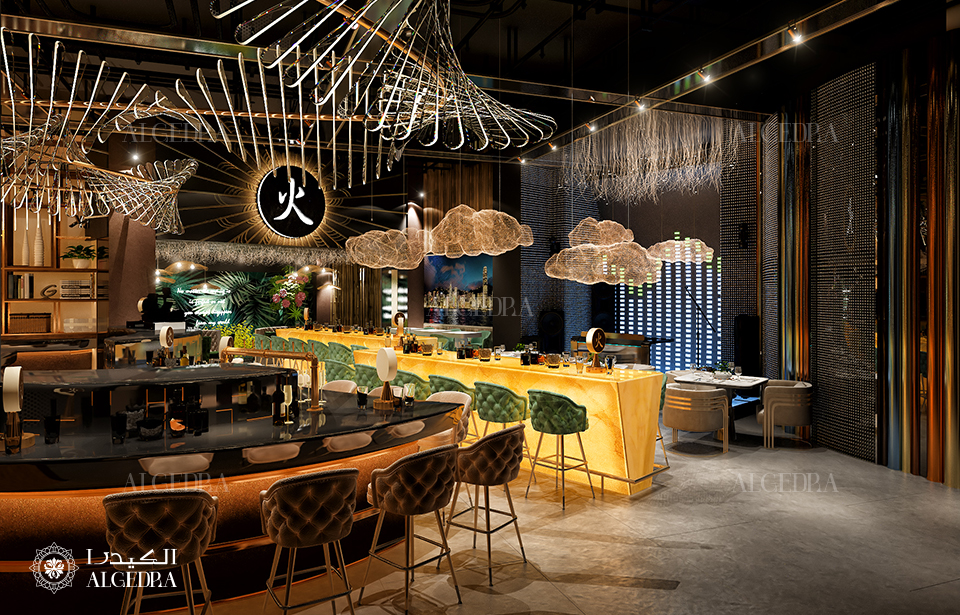 It is a restaurant interior design project designed for a special customer. A modern design language has been adopted by emphasizing the use of color in the restaurant, where mainly dining products will be prepared and served. With seating arrangements created in different tensions and diversity, it is aimed that the restaurant, which has users, spend time alone and comfortably together. The energy of the space has been lifted up in terms of the colors and architectural forms used.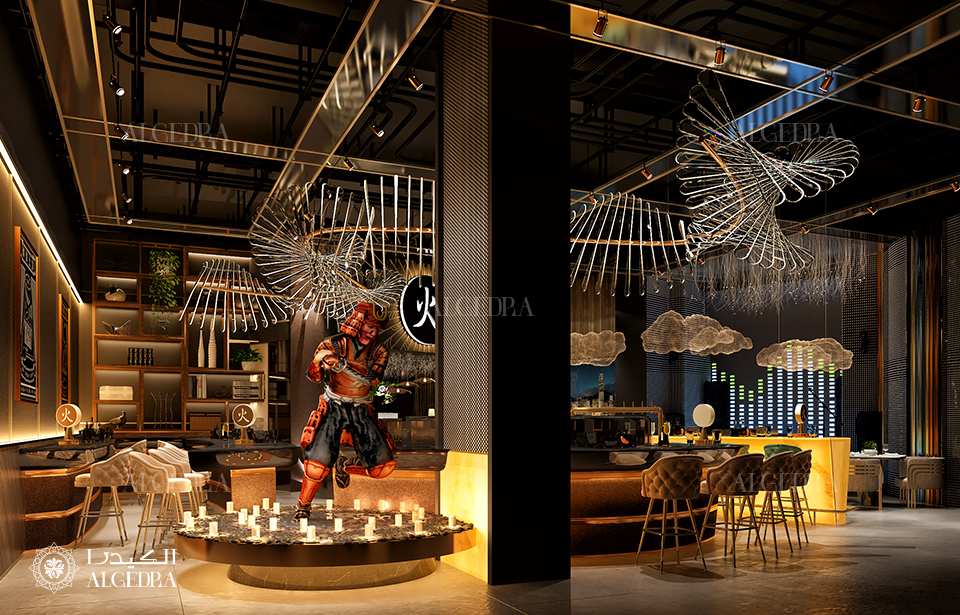 This restaurant interior design project with its layout lets the guest enjoy a vibrant atmosphere with stunning details, as well as ensures the smooth service for the personnel with natural, plant-based sustainable interior design by attributing more greenery ambiance.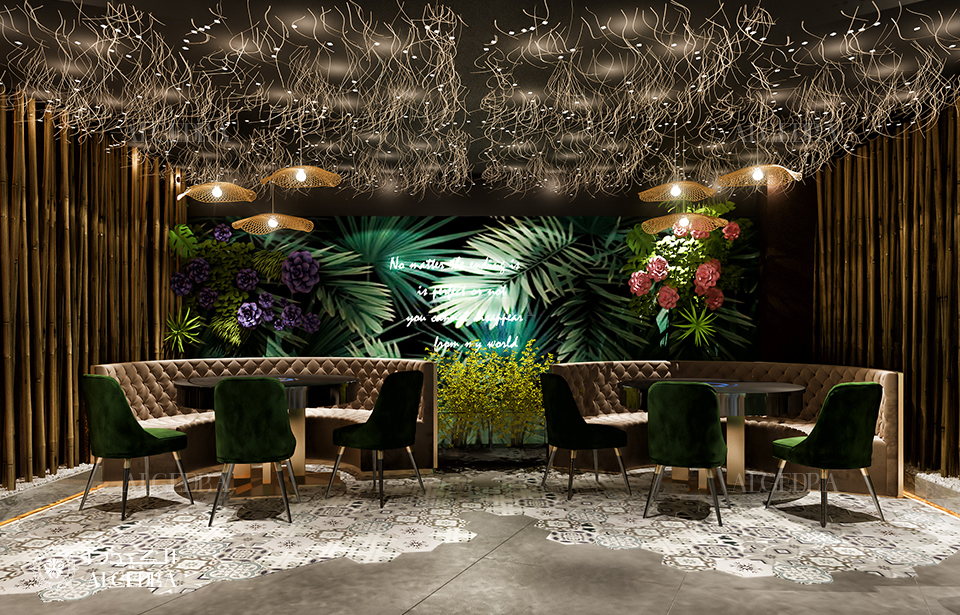 Restaurant dining is separated into two zones, and designers defined it with a different furniture color scheme at the same time keeping common colors of brown, yellow and gold with wooden details. Trendy colors of beige with some golden lines, and minty green on chairs create a vibrant atmosphere in harmony with metallic touches.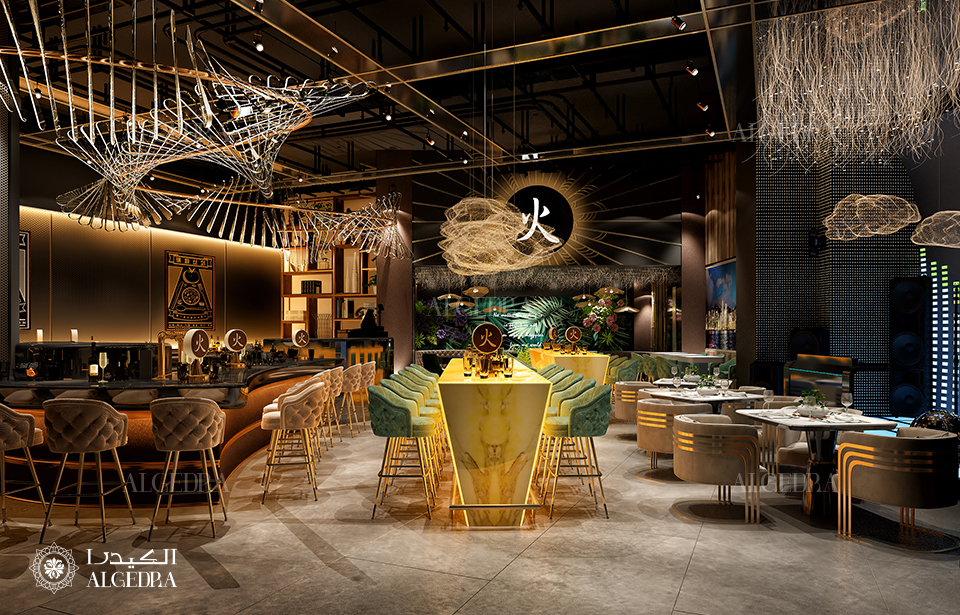 Asian symbols, patterns and motifs used in decor representing Eastern culture as a sign of surreal fact that drive a fantastic world of fairytales.
Algedra interior designers, architects and engineers seamlessly incorporated into the overall interior with a great creativity that supports innovation through its lighting and seating arrangements. Customized pieces and interior design project is a great profit for the restaurant's owner.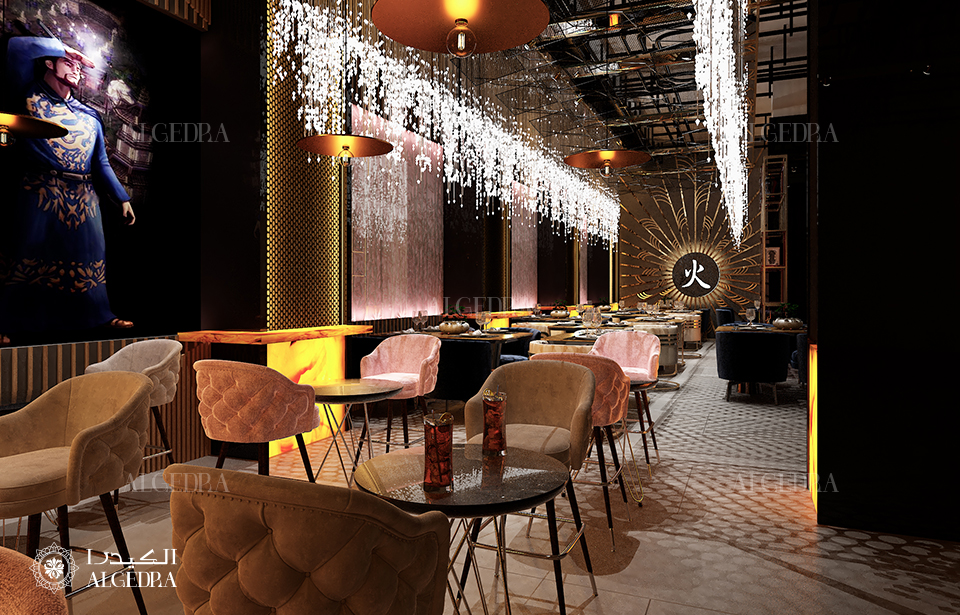 This restaurant design is one-of-its-kind where it welcomes the guests with the cozy lounge zone by the entrance where guests may enjoy pre-drinks while waiting for the table.
Marble floors, unique ceiling decoration and stunning chandeliers complete the elegant look with personalized furniture.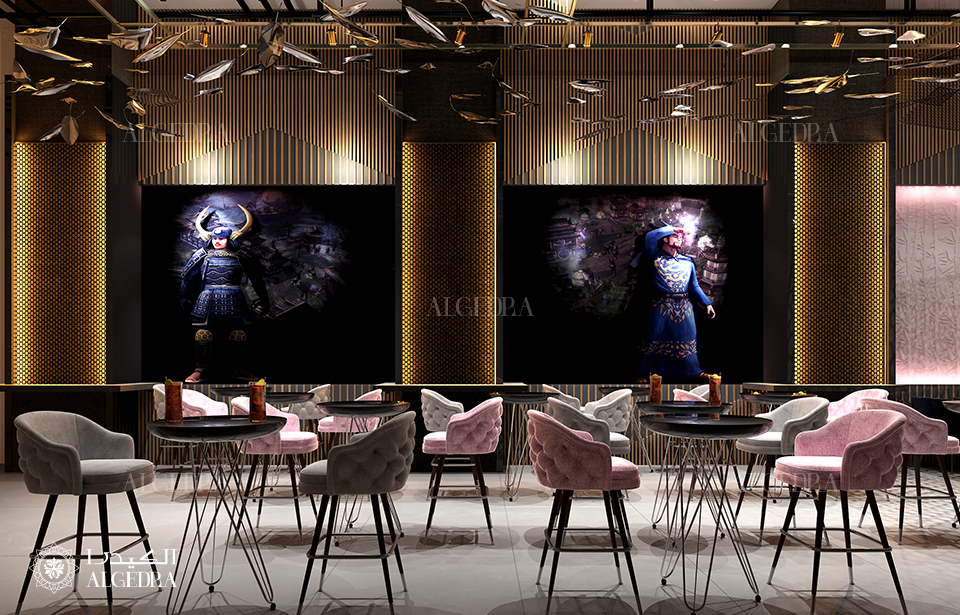 Cafes and restaurants are the leading businesses of the food and beverage sector. The increasing number of cafes and restaurants in recent years is a sign that the competition in this sector is constantly increasing. Cafes that want to attract customers turn to interior preferences such as different concepts, modern spaces, authentic environments. Interior design projects that will create concepts to gain customers and increase customer satisfaction by benefiting from competition are interesting.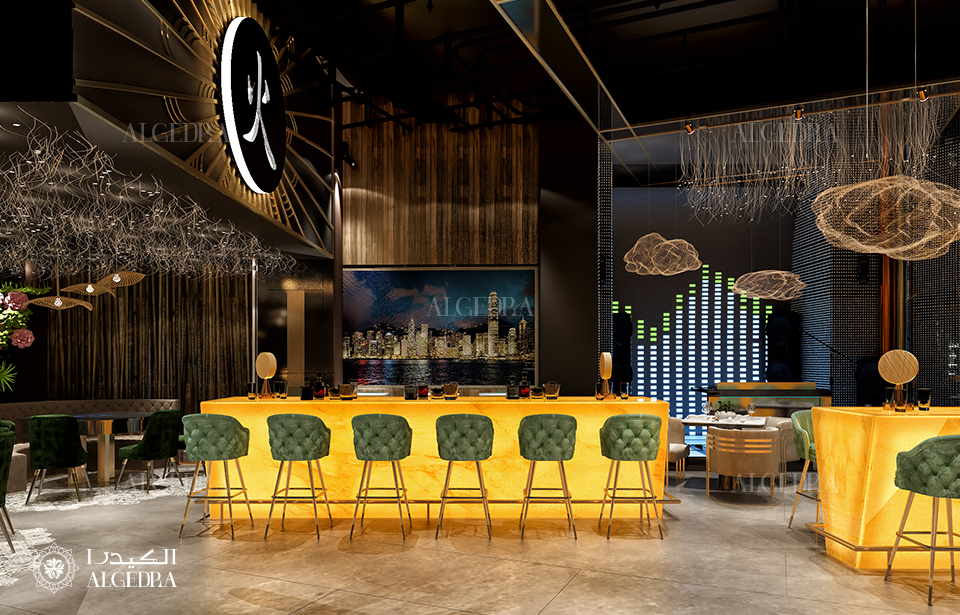 Interior designs that give a sense of difference and prioritize comfort while providing service to customers attract attention. Based on the observations, we can say that interior design is a factor that directly affects sales. Customer satisfaction can be achieved at the highest level when a cafe or a restaurant concept is created that is in harmony with the price policy of the business.
With our unique designs that reflect the spirit of the place, giving it a solid identity and not repeating one another, Algedra Interior Design Company adds an original spirit to spaces with its different perspectives and ideas.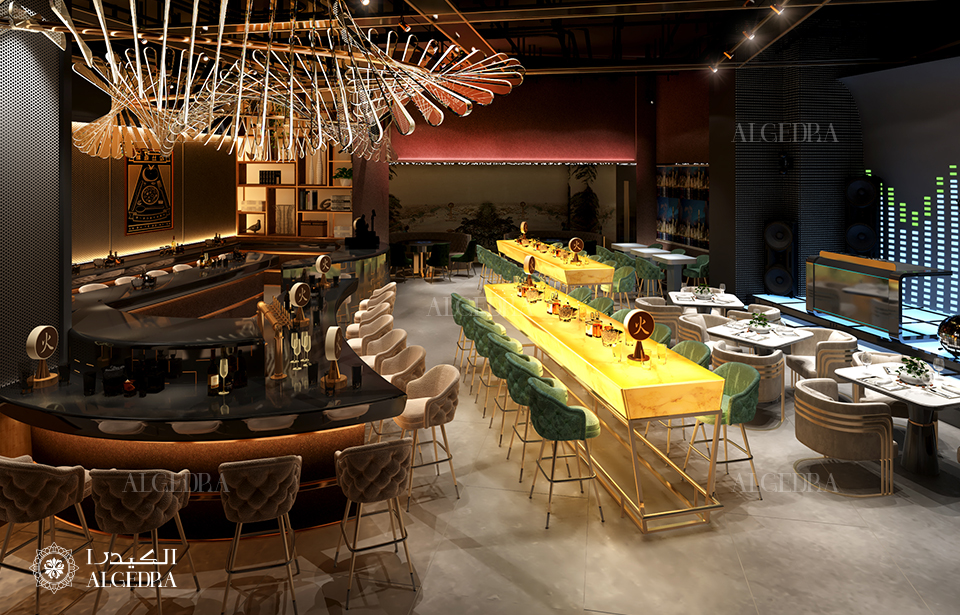 If you want your place to bring more profit, and turn into a gold mine, contact Algedra professionals to realize your dream restaurant project.
Check our interior design gallery to choose the best project amongst them, or fill the form and drop us your request, we will create the most wonderful restaurant interior design for you!