Yellow is representative of optimism and happiness. It is one of the lightest hues and is frequently associated with joy and hope. According to studies on the psychological impacts of various hues, yellow is usually chosen to induce a joyful disposition. Due to its capacity to generate feelings of coziness, this color is commonly utilized in residential interior design.
If you're considering painting your walls yellow, we have some creative color combinations to help you create brilliant yellow home decor.
Here is a gallery of interior designer-approved color combinations that would look excellent with a yellow wall.
1. Grey & White
Our first impression of a yellow house is quite understated. An attractive yellow textured accent wall brightens up gray and white living areas. The gray and white provide a calm atmosphere, while the impressionistic charm of the textured yellow wall completes the scene.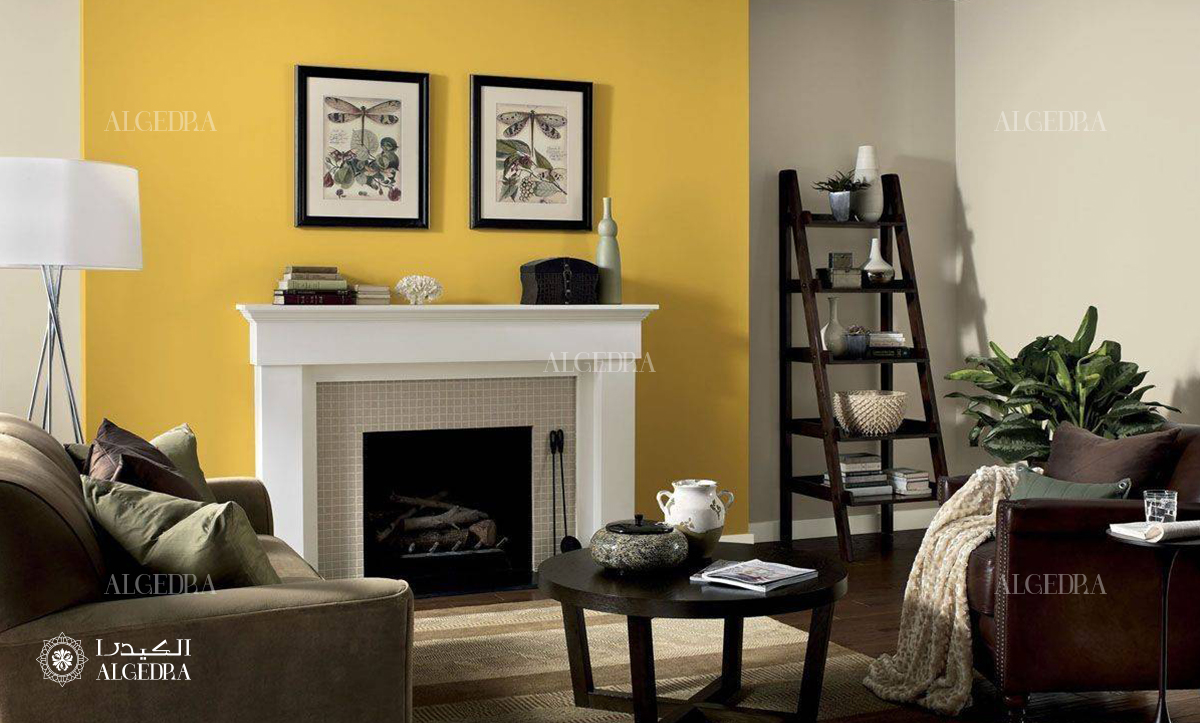 Having a yellow setup is a great way to complete the look if you have a minimalistic home overall.
2- Color Scheme Idea: Yellow Paint on a White Wall
Choose a less intense shade of yellow if you're not comfortable with a primary yellow. Yellow mustard is a favorite of ours. It's not quite as bright as the standard yellow, and it's a little on the drab side. The warm, friendly, and natural vibe that mustard yellow adds to homes has made it a favorite option recently.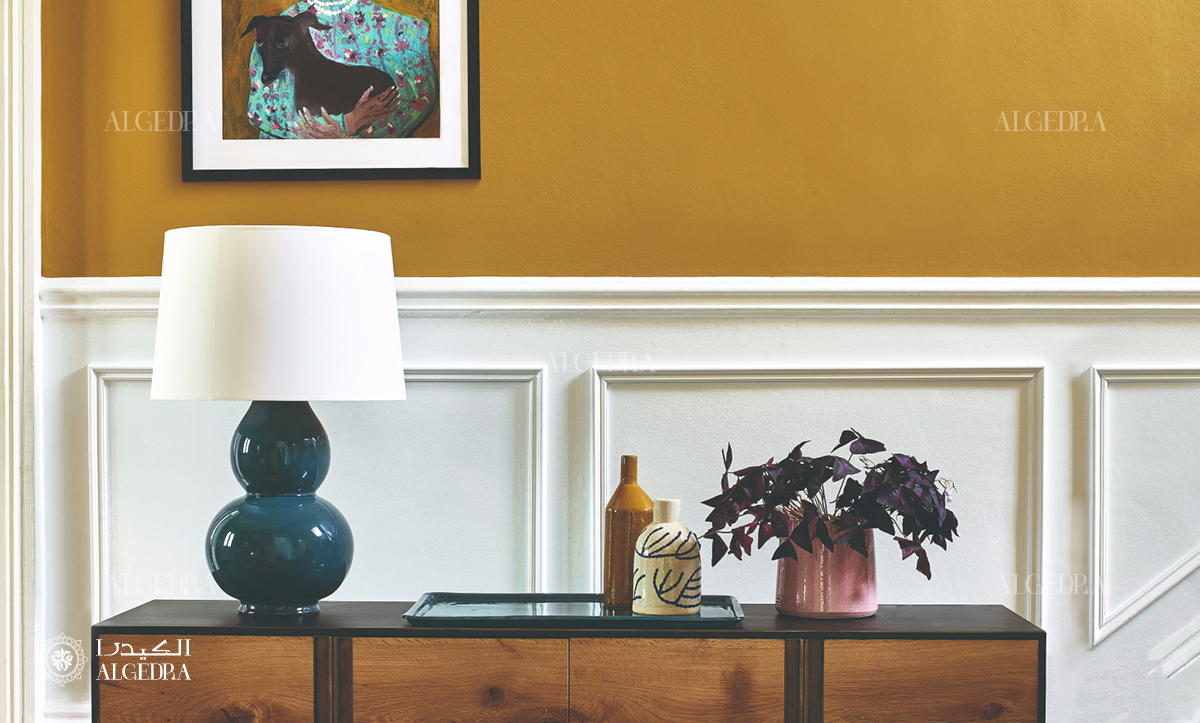 3- There's no need to be afraid of a yellow living room
Incorporate yellow throughout your decor rather than just using it as an accent color. If you feel adventurous, here's a great color scheme for those yellow walls in your house. The design here should be cheery and upbeat, with yellow accent walls.
4- Combine a bold charcoal color scheme with a bright yellow paint color
Dark colors, such as black and charcoal, are rarely utilized in residential design as they absorb light and give off a depressing vibe. Smart modifications to modern home décor, on the other hand, have brought these tones back in a big manner. This is especially true when brighter hues, such as yellow, are used. This charcoal and light-yellow wall color combination is ideal for individuals who want to infuse their homes with bright color.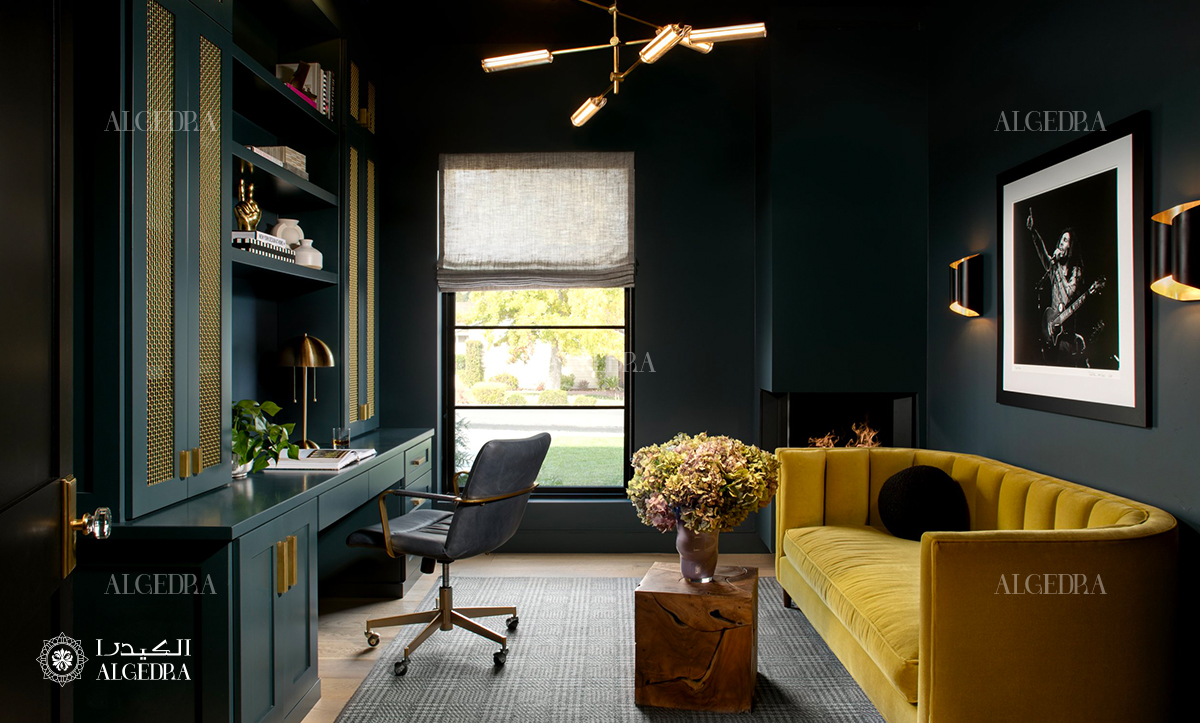 5- Don't Be Afraid To Mix And Match Bold Colors Like Brown, Red, And Grey On A Bright Yellow Wall
The combination of gray and red is stunning. The living space interacts with the vibrant tones of the chosen colors, creating a breathtaking, one-of-a-kind color scheme. Texture and fabric in the setting also play important roles, complementing the colors chosen.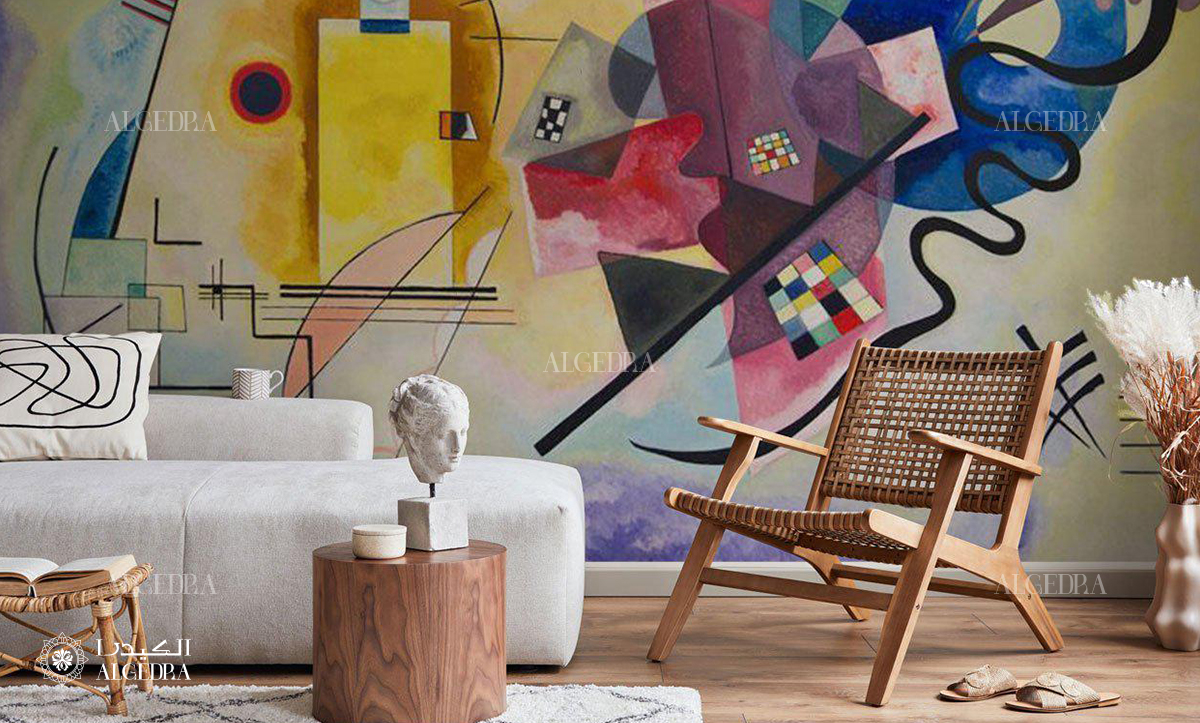 6- Show off a vivacious brick-red and yellow wall color scheme
Have a fun and flexible living space design that allows you to try out new color and material combinations? If you want to add some flair to your yellow wall, consider combining red bricks with them. Think about the room's flow and opt to paint one wall a vibrant yellow. Then, incorporate red brick into your palette as a seasonal option.