Your house should reflect your personal taste, but it could also mirror current design trends. Even though trends are a valuable source of information and inspiration, they shouldn't be used to determine the style of your house.
Selecting the newest trends could out to be a mistake in the long run. Most trend forecasting is done to encourage people to purchase more goods. Designers at Algedra advise consumers to experiment with trends if they so choose, but to avoid feeling pressured into buying a ton of new items just to stay in style in interior design and home decor.
It's better to start with a space that won't already seem antiquated when it's finished, whether you're renovating your current home or just updating a room. The following interior design trends will be gone by 2023.
1- Acrylic Accents
Acrylic or lucite see-through desks and chairs have been popular in recent years. The aesthetic trend, which gave the illusion that space was bigger by doing so, now seems to be giving way to more recent trends, like lovely pearl core finishes. Furniture constructed of more natural materials, like wood, and using that color scheme is another trend we are noticing.
2- Maximalism out, simplistic design in
Maximalism has outlived its usefulness, and people are now beginning to understand that less is often better. Since there are fewer items in a room, there is less upkeep required.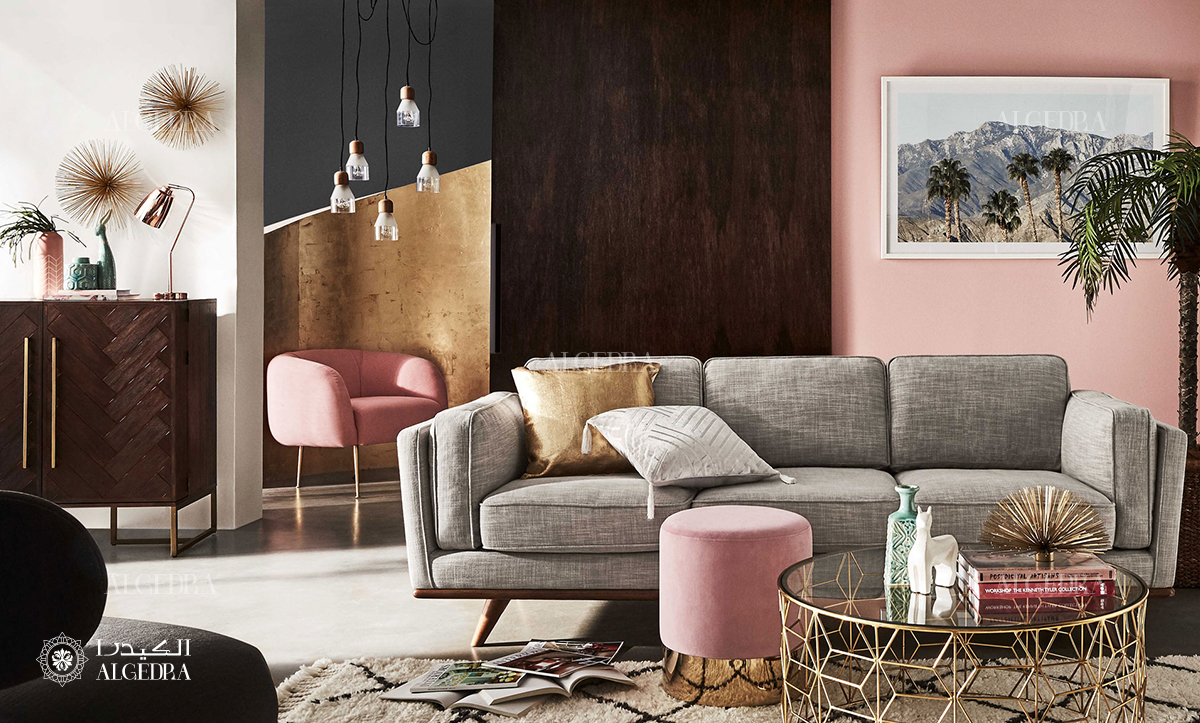 3- Detailing by Buffalo-Check
For a few years now, the cozy, comfortable choice in interior design has been the modern farmhouse. Details of the farmhouse aesthetic that are still adored include sliding barn-style doors. Some of the decor's components, nevertheless, almost seem excessive. When it comes to entryway furnishings, buffalo-check plaid is getting a little dated.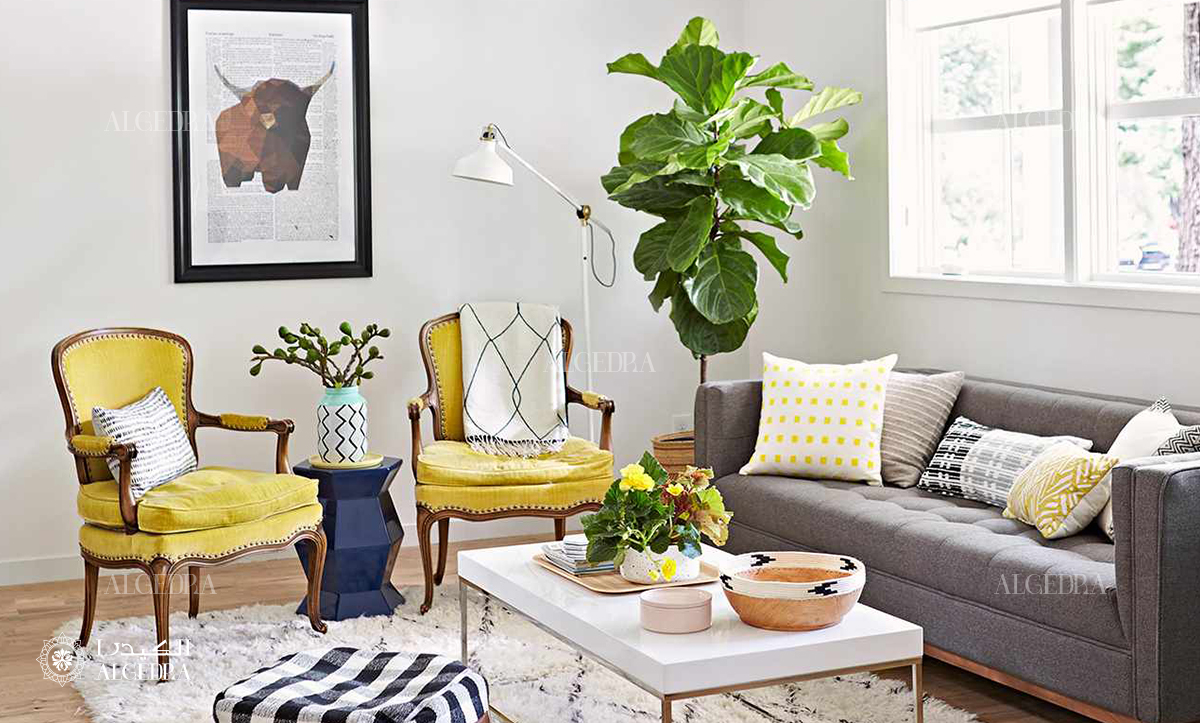 4- Say goodbye to minimalism
People are drawn to settings with more depth and dimension, thus the untextured, minimalist aesthetic is undoubtedly waning. The demand for additional color and energy has led to an increase in texture in hard surfaces like stone and tile.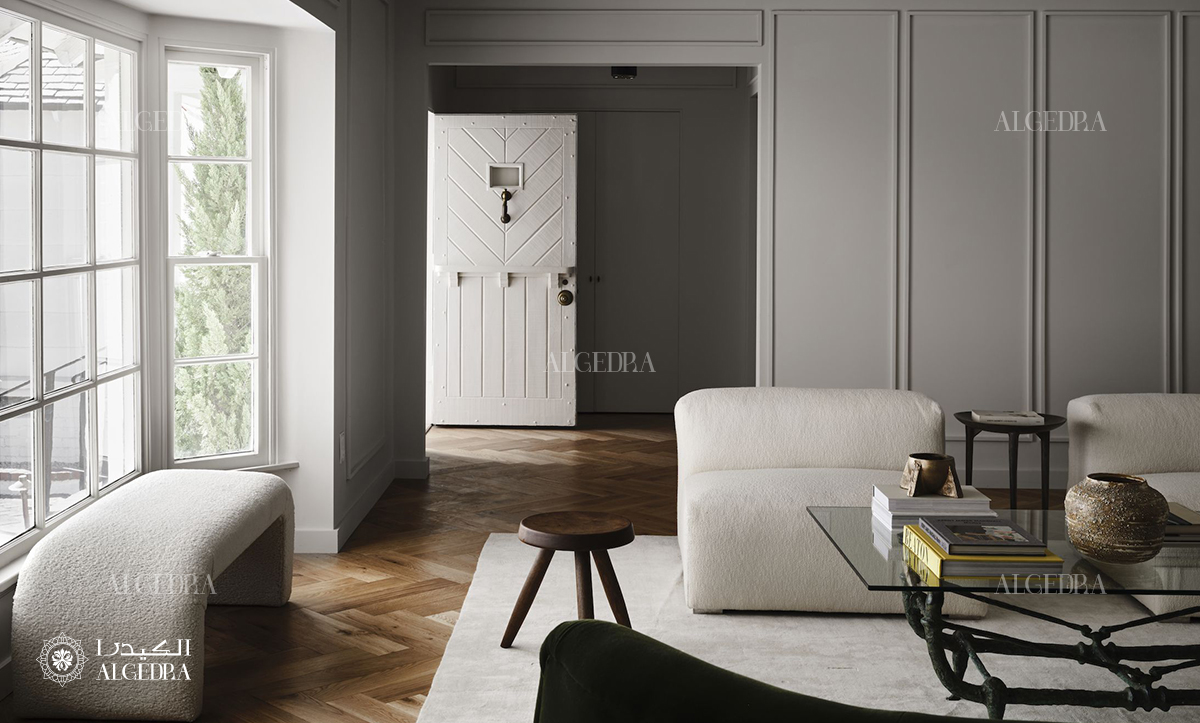 5- Smooth surfaces
New homes are embracing more texture in their décor design and trademark pieces, which is similar to the disappearance of austere aesthetics. Braided wall art and slender furniture are a couple of upcoming new textural trends. When it comes to 2023's home décor, dimension is more and more trendy.
6- Official closure of open concept design
The open approach has been extremely popular for years, but consumers now desire more space. People's use of their homes has altered significantly as a result of the pandemic, and there is now a strong need for greater solitude and down time.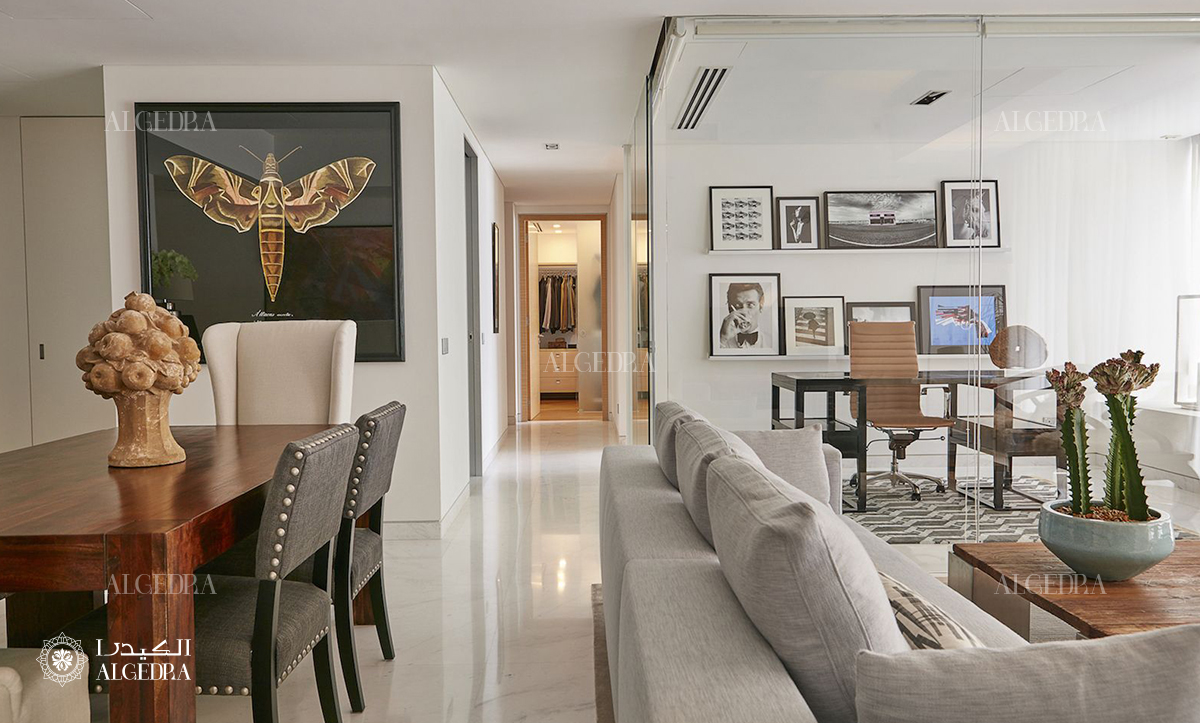 7- Rattan is in its peak
Rattan has experienced a significant revival previously and is now used for everything from beds to chairs to sofas. However, it seems as though this material's appeal has peaked.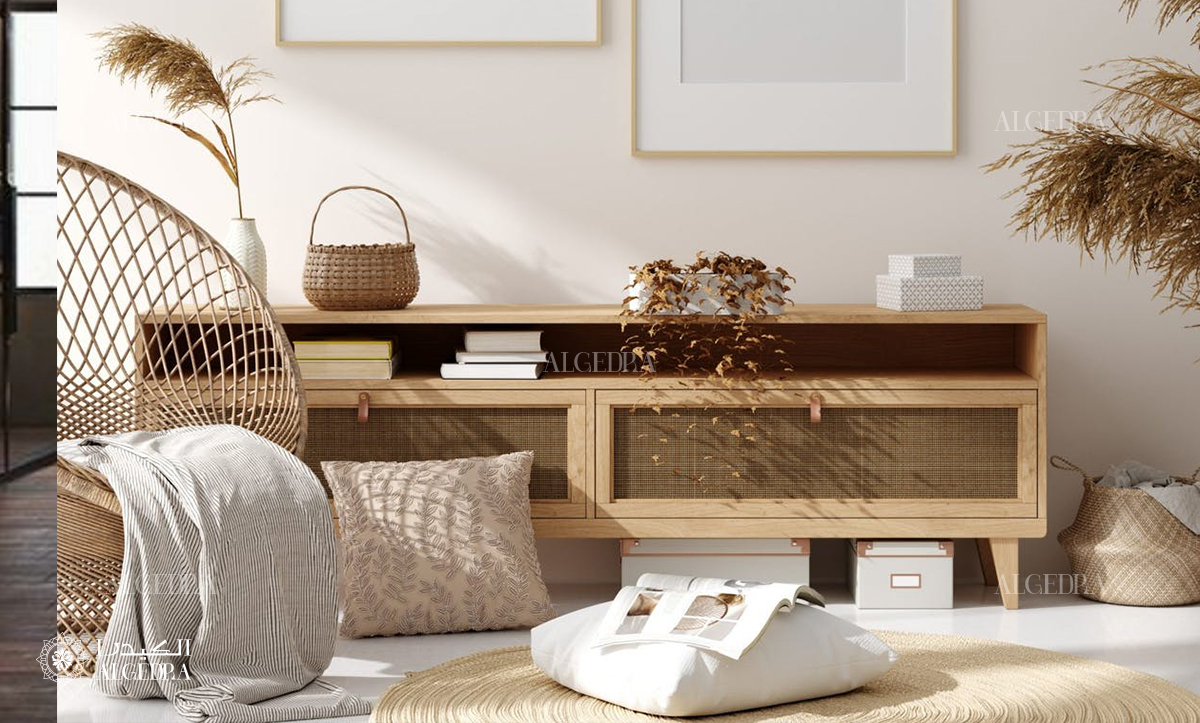 8- Monochromatic color palette in white and gray
More designers are introducing creamier neutrals into rooms, which is changing the norm of using white or gray to create an airy, open feeling in a room. In order to warm up interiors and make them feel more welcoming, layers and textures are being used as customers shift away from whites.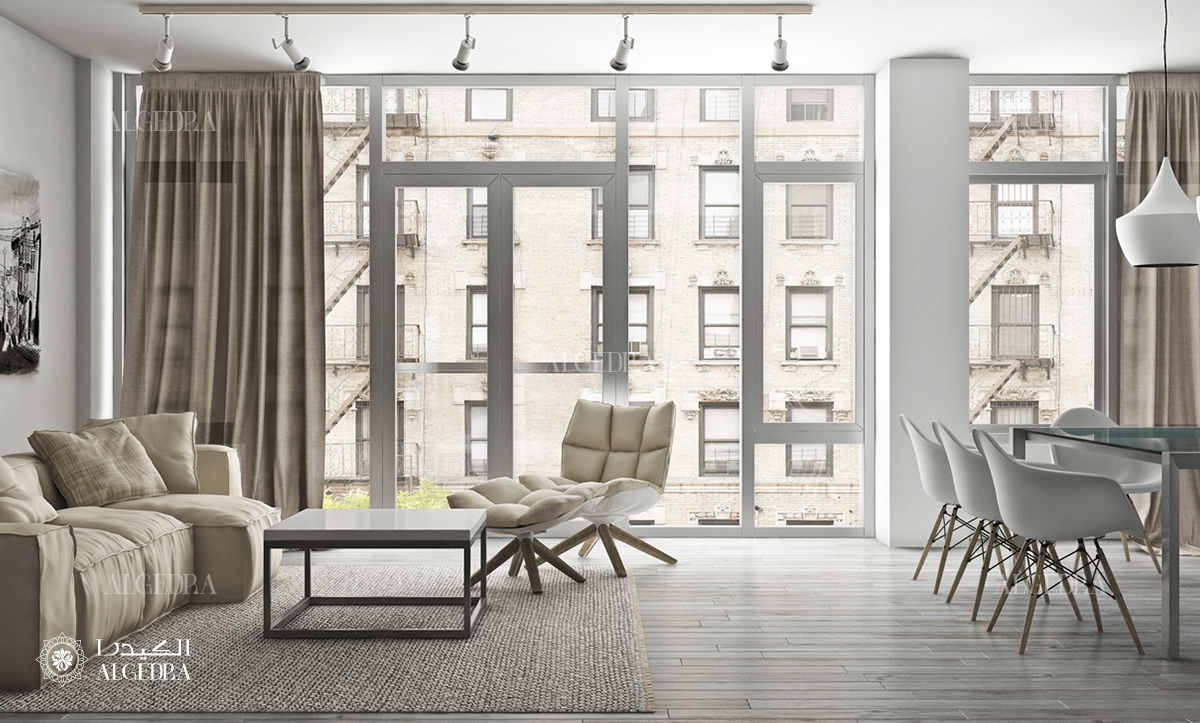 White kitchens in particular go under trend. Many interior designers think it's time to add additional color to these spaces.
9- Furniture with curves and arches
Curved and arched furniture has been popular in the previous several years, from sofas to chairs, but in 2023, we will see less of this frequently unpractical style.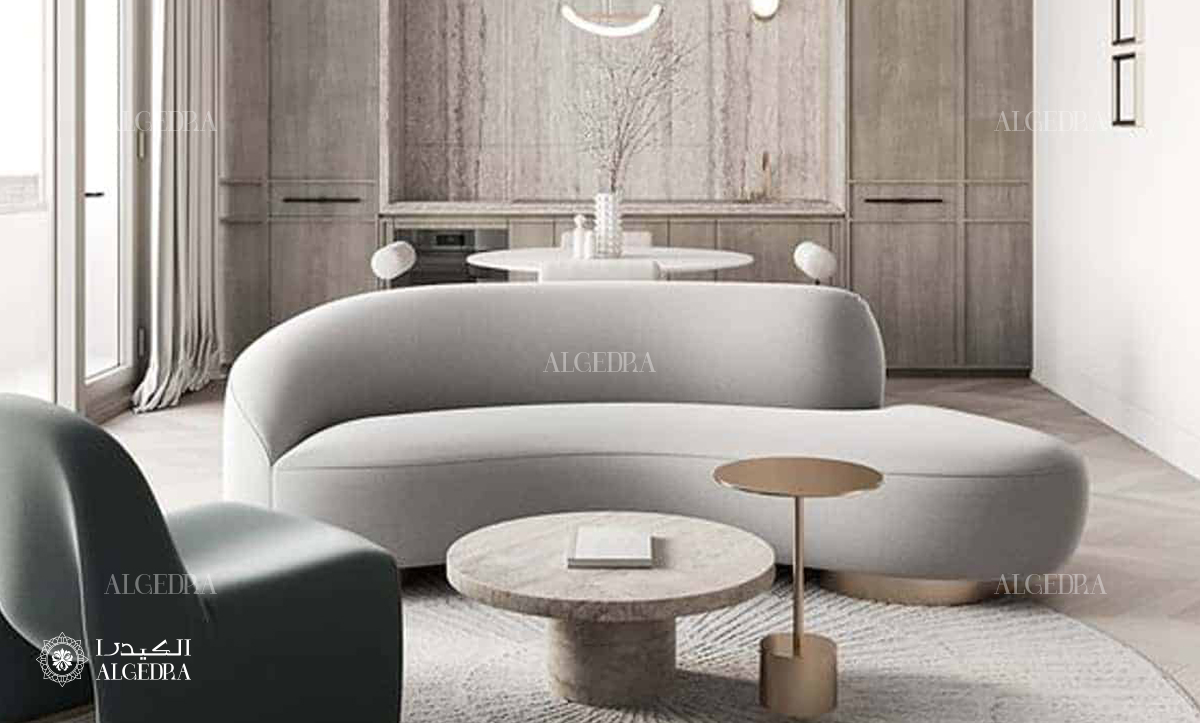 10- Industrial Caged Lighting
The past few years have seen an increase in the popularity of fashionable industrial lighting among lamps and light fixtures. Industrial lights are being replaced with more streamlined, curved lighting designs in the future.