The concept of Nomadic style in interior design has gained a lot of popularity in an era characterized by increased connectedness and a profound desire to experience diversity. This conceptual framework encourages people to bridge the temporal and spatial gaps between their daily lives and trips around the globe.
The Nomadic style presents an exceptional chance for creating an immersive, traveler-focused domestic sanctuary by utilizing a thoughtful blending of culturally rich furnishings, evocative color palettes, textured surfaces, and narrative accents.
If you're a nomad or a frequent traveler, you know that it can be tough to create a home that feels both cozy and worldly. After all, you're constantly moving around, and it can be hard to keep track of your belongings.
But that doesn't mean you can't create a space that reflects your wanderlust and your love of travel. With a little bit of planning and creativity, you can easily create a worldly and traveler-focused interior that will make you feel at home, no matter where you are in the world.
Here are a few tips for creating a nomadic interior:
1- Start with a neutral base
This will give you a blank canvas to work with, and it will make it easier to incorporate different travel souvenirs and accents.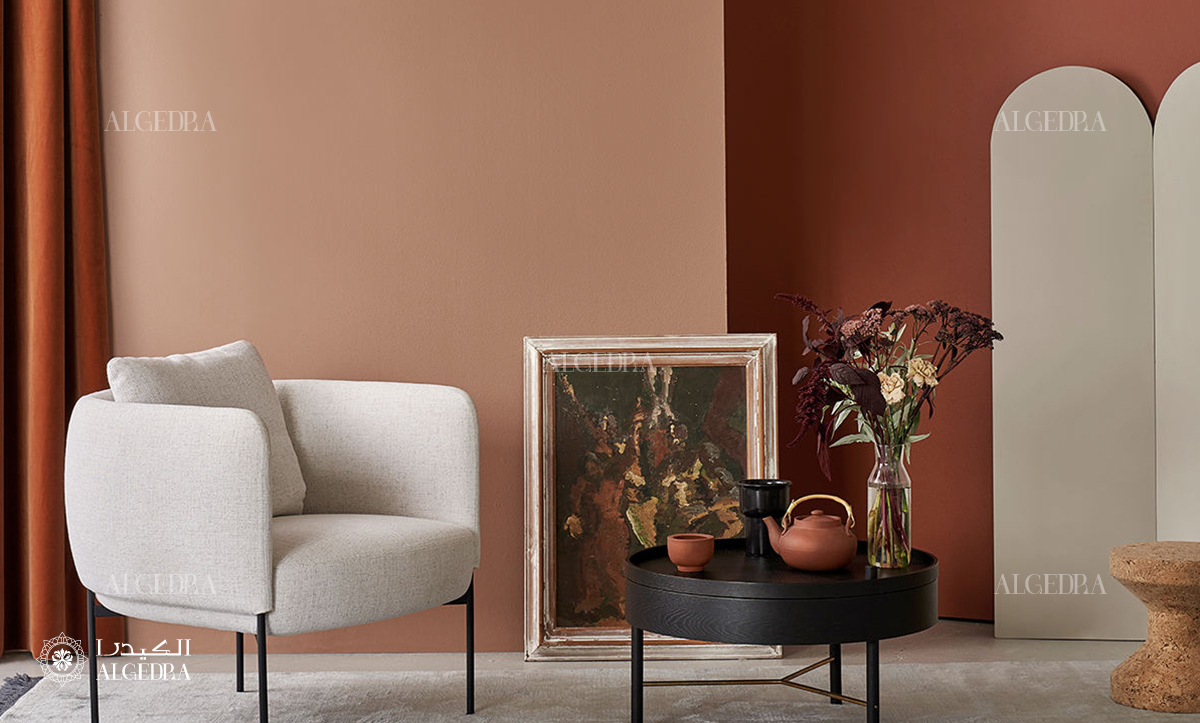 Deep terracottas, rich blues, rustic browns, and muted greens come together to create a harmonic symphony of colors that is reminiscent of the brilliant tapestries of various areas. Practitioners of this trend create a visual environment that mirrors the vibrancy and tranquility of diverse landscapes by wisely incorporating these hues into accent items, fabrics, and furniture.
2- Add pops of color with your travel souvenirs
This is a great way to bring a bit of your travels into your home. Choose souvenirs that you love and that have special meaning to you.
Step away from the clutter and appreciate a curated collection of keepsakes that convey a meaningful story. Each item should encapsulate a treasured memory or an interaction with a distant culture.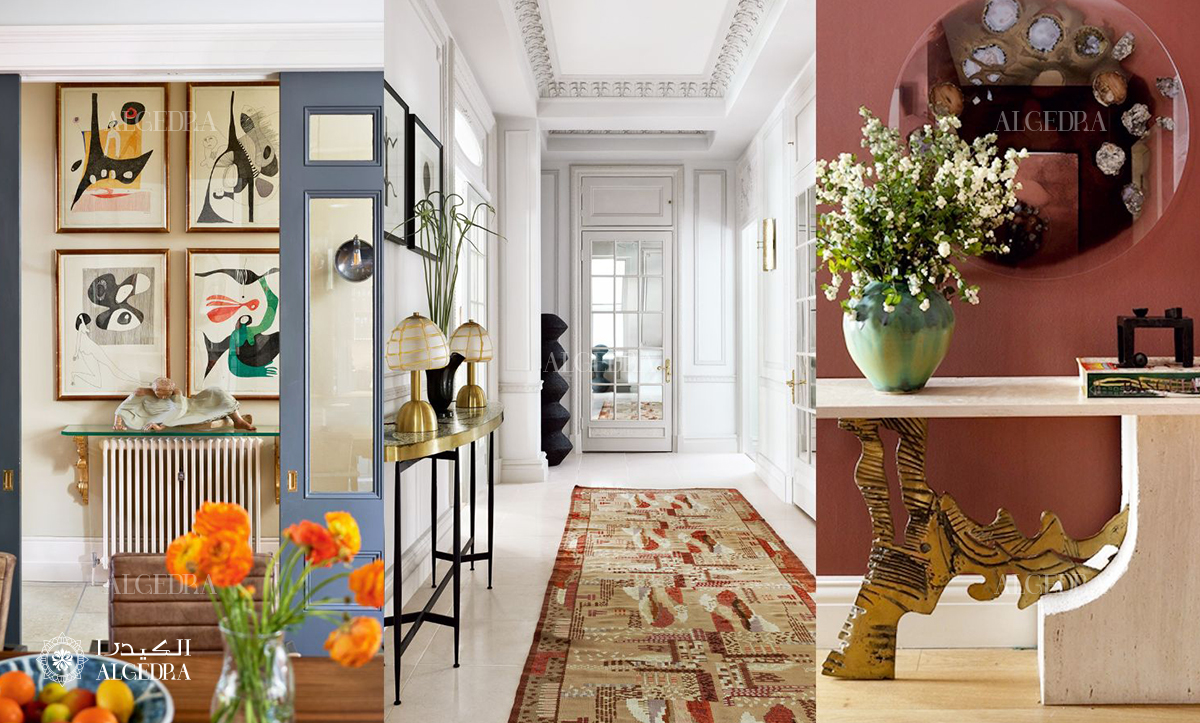 These meaningful artifacts serve as conversation starters and timeless reminders of your overseas trips. Whether it's a finely carved African mask, an antique trinket from a European flea market, or a handmade rug from the Middle East, let each piece reflect the soul of its origin.
3- Use textiles to create a sense of place
This could include rugs, pillows, throws, or curtains. Choose textiles that are inspired by the places you've visited, or that simply make you feel happy and inspired.
The seamless integration of many ethnic components in the area of furniture and décor is at the heart of the Nomadic style movement.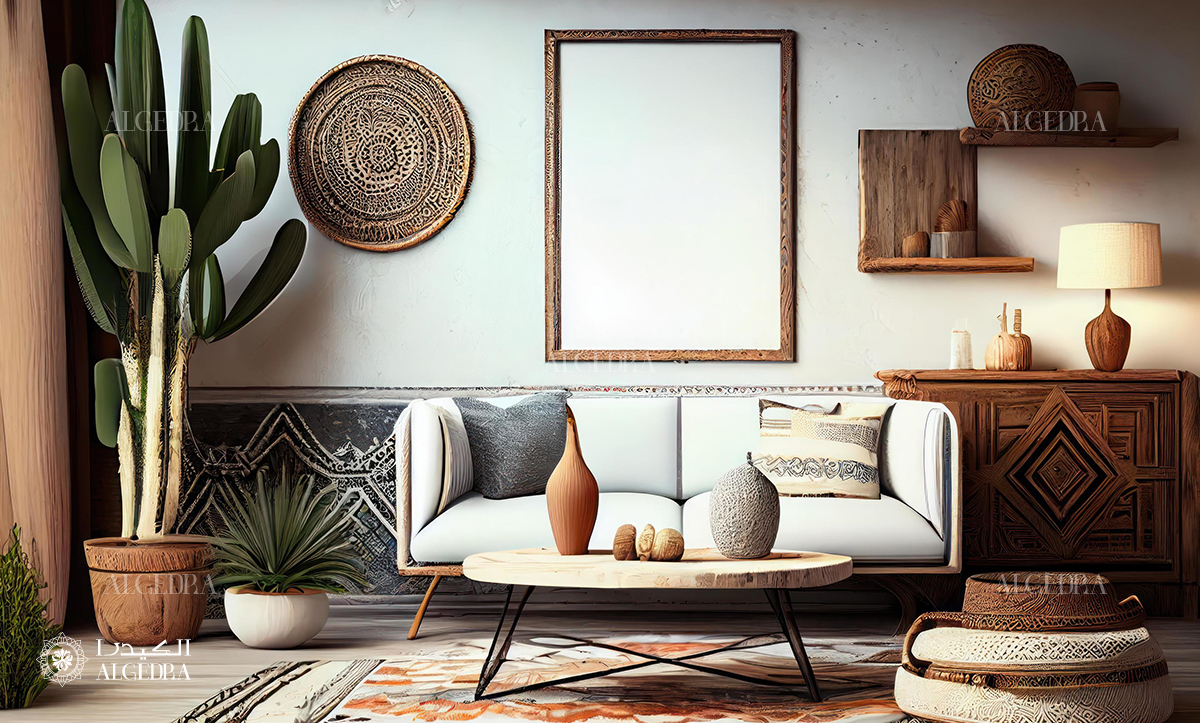 Handcrafted artifacts, textiles, and furniture sourced from various corners of the world amalgamate to chronicle the authentic narrative of a traveler's journey. Moroccan poufs, Indian tapestries, Balinese screens, and analogous accents coalesce to infuse the space with a multidimensional texture, fostering an ambiance that beckons occupants to engage in cultural dialogues.
4- Don't be afraid to mix and match styles
The beauty of a nomadic design is the integration of cultures, which is essential to nomadic lifestyle. So don't be afraid to mix and match different pieces from different cultures and time periods.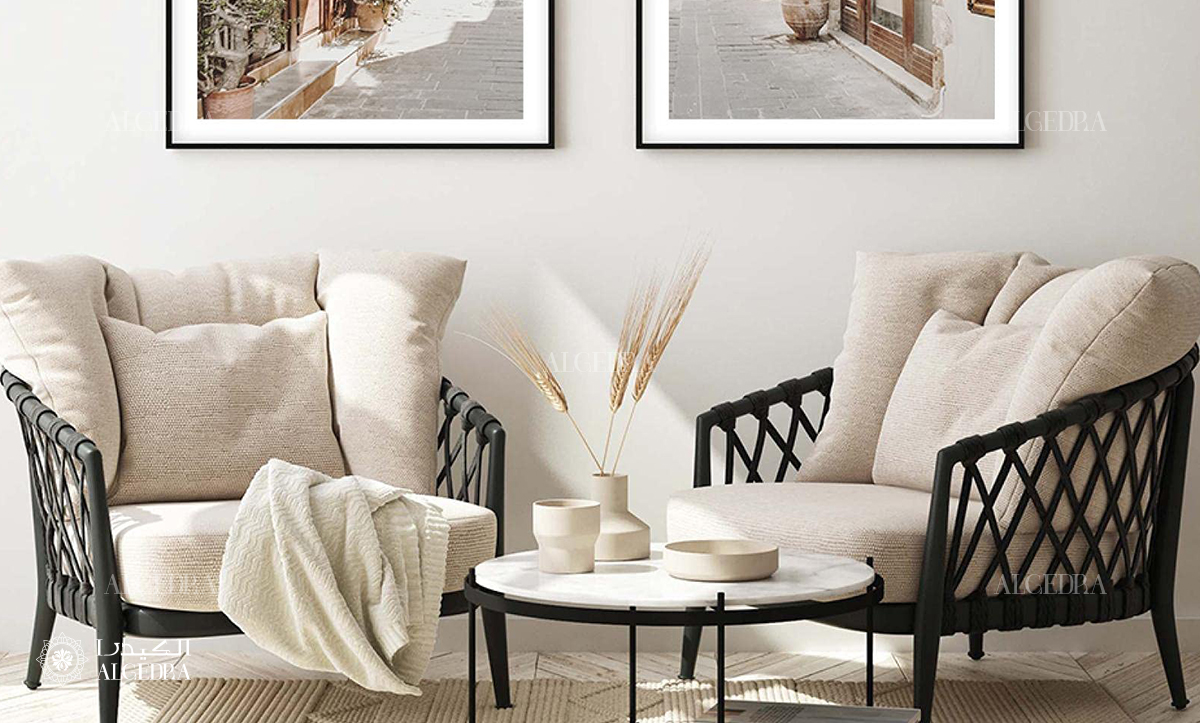 Combine furniture and décor from around the world to create a diverse yet harmonious ambience. Consider a Moroccan rug mixed in with Scandinavian minimalism, or African tribal art blended in with sleek Modernist accessories. The beauty is in effortlessly incorporating these aspects to give a sense of well-traveled sophistication.
5- Accessorize with travel photos and mementos
This is a great way to add personality to your space and to remind you of all the amazing places you've been.
So, designate a wall in your home as a "Wanderlust Wall," a living visual record of your travels. This display of framed images, postcards, maps, and souvenirs transforms an unremarkable space into a spectacular narrative arena.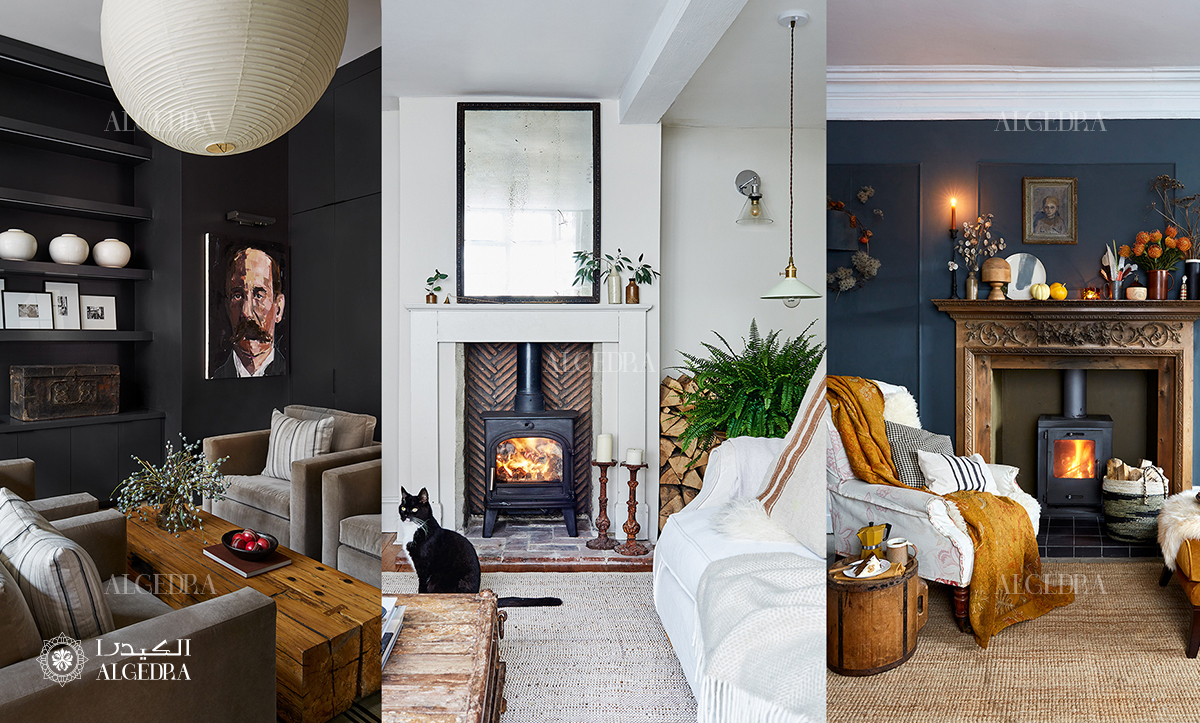 The Wanderlust Wall not only acts as a treasured memory lane, but it also stimulates your desire for adventure and introduces guests to the splendor of your trips.
6- Make sure your space is functional and adaptable
As a nomad, you need a space that is easy to pack up and move. So choose furniture that is lightweight and easy to transport. You may also want to consider investing in some storage solutions that will help you keep your belongings organized.
By following these tips, you can easily create a worldly and traveler-focused interior that will make you feel at home, no matter where you are in the world.
7- Embracing the nature
The connection between nomadic souls and nature can be reflected in your interior design. Include components of the natural environment in your decor, such as lush indoor gardens and rough stone accents.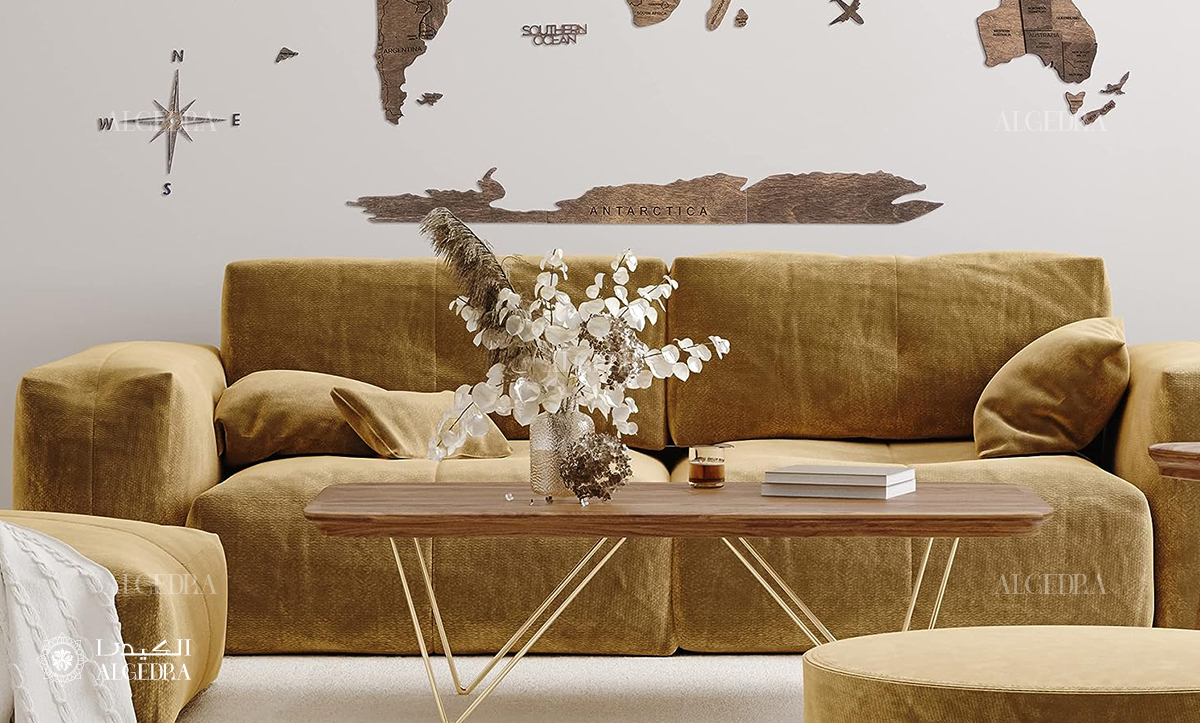 The nomadic spirit's desire for simplicity is mirrored by embracing nature's tranquility, which brings about the peace of open spaces and a sense of connection with the earth.
8- A Collection of World Wisdom
Your Nomadic interior design can soar to new heights with a well-curated library. Make a little library full with international literary gems, including art books, poetry collections, travelogs, and classic novels.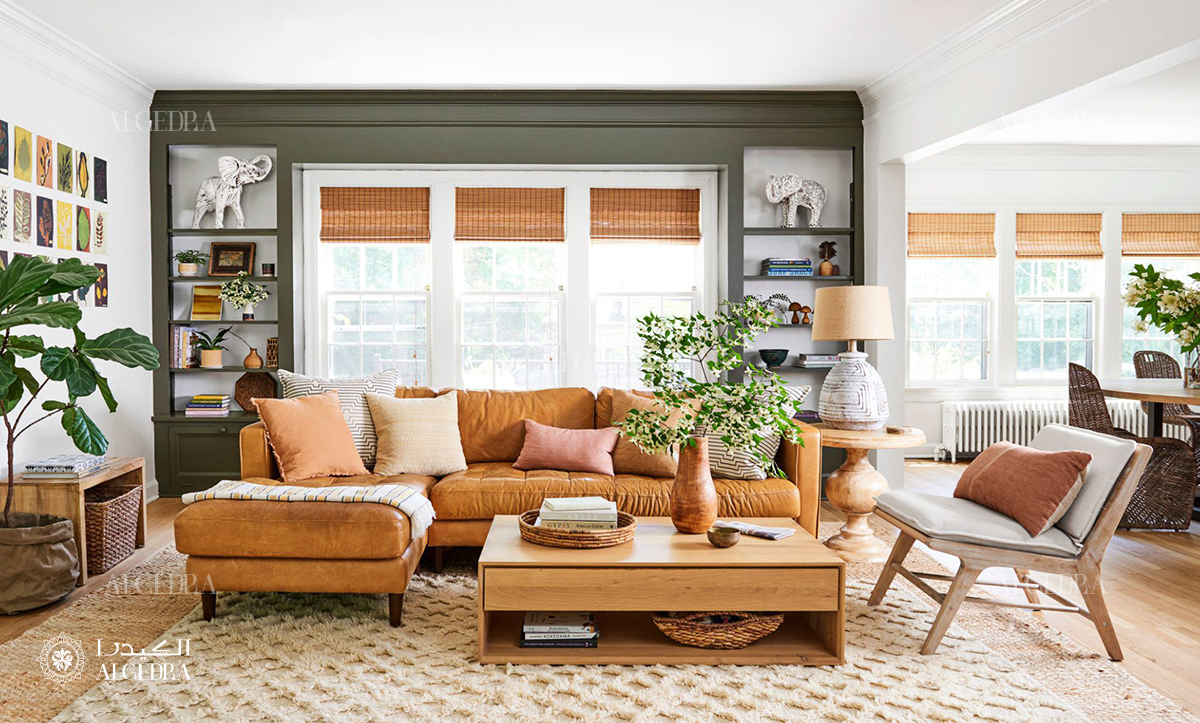 This paradise of literature encourages intellectual growth and satisfies your desire to travel by providing an endless supply of information for your next adventures.
9- Cultural Retreats
Create cultural sanctuaries in your home to honor the places you've visited. Create a tranquil Japanese tea corner with tatami mats and bonsai, or an opulent Indian corner with vivid textiles and elegant furnishings.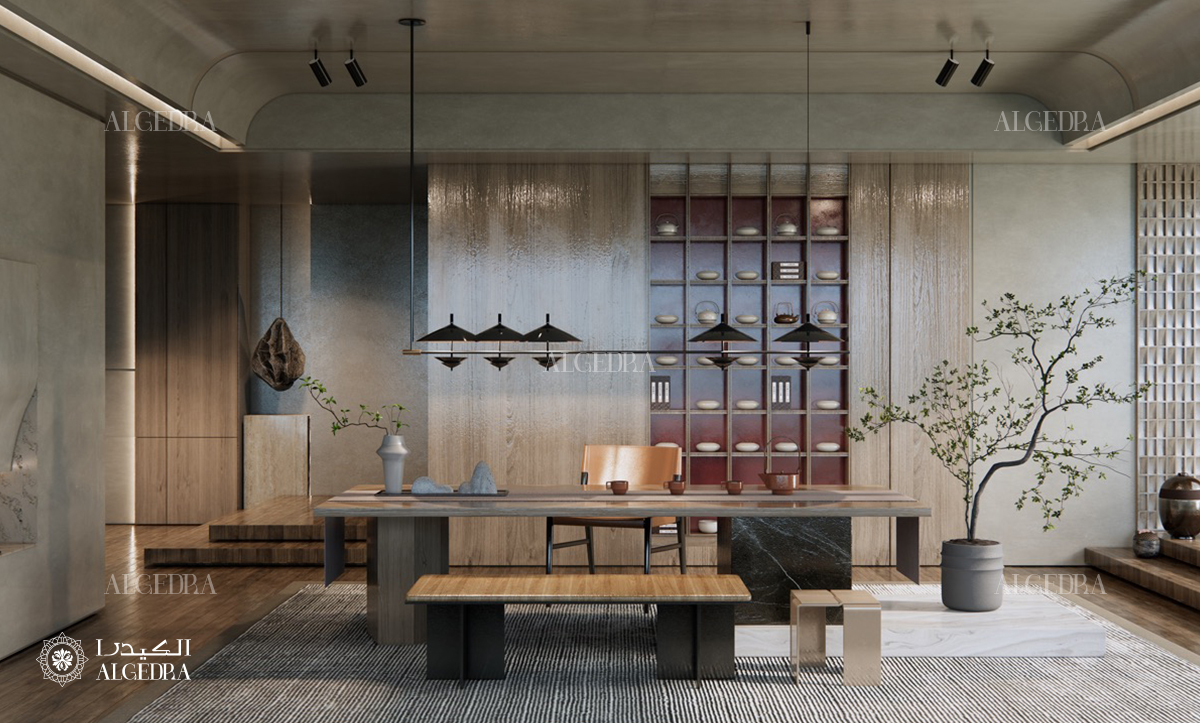 These cultural nooks provide personal havens for reflection, meditation, and immersion in the ideas of various cultures.
Here are some additional ideas for creating a nomadic interior:
● Use maps and globes as decorative accents.
● Hang framed photos of your travels on the walls.
● Collect souvenirs from different cultures and display them in your home.
● Learn about the history and culture of the places you've visited and incorporate elements of that into your home décor.
● Use natural materials and textures to create a sense of warmth and coziness.
● Make sure your space is well-lit, so that you can enjoy it even when you're not traveling.
With a little bit of creativity and effort, you can easily create a nomadic interior that is both stylish and functional. So get inspired and start planning your dream home today!