Your fireplace will undoubtedly be the center of attention in any room it is located in. And why wouldn't you incorporate modern design elements into such a crucial area of your space if you do so throughout the rest of your home décor? Although they are traditionally thought of as being warm and inviting, fireplaces can also be stylish and contemporary.
If you don't currently have a fireplace but are considering installing one, you will find several interesting modern fireplaces that are appropriate for contemporary and open-concept layouts in the following post.
These exquisitely crafted fireplaces will not only make your home more welcoming but will also be a remarkable addition to your interior design concept.
1- Outside the box
The standard fireplace shape is square, so any deviation from that will immediately update the look. In comparison to traditional fireboxes, this compact form that may also serve as a credenza is definitely an improvement.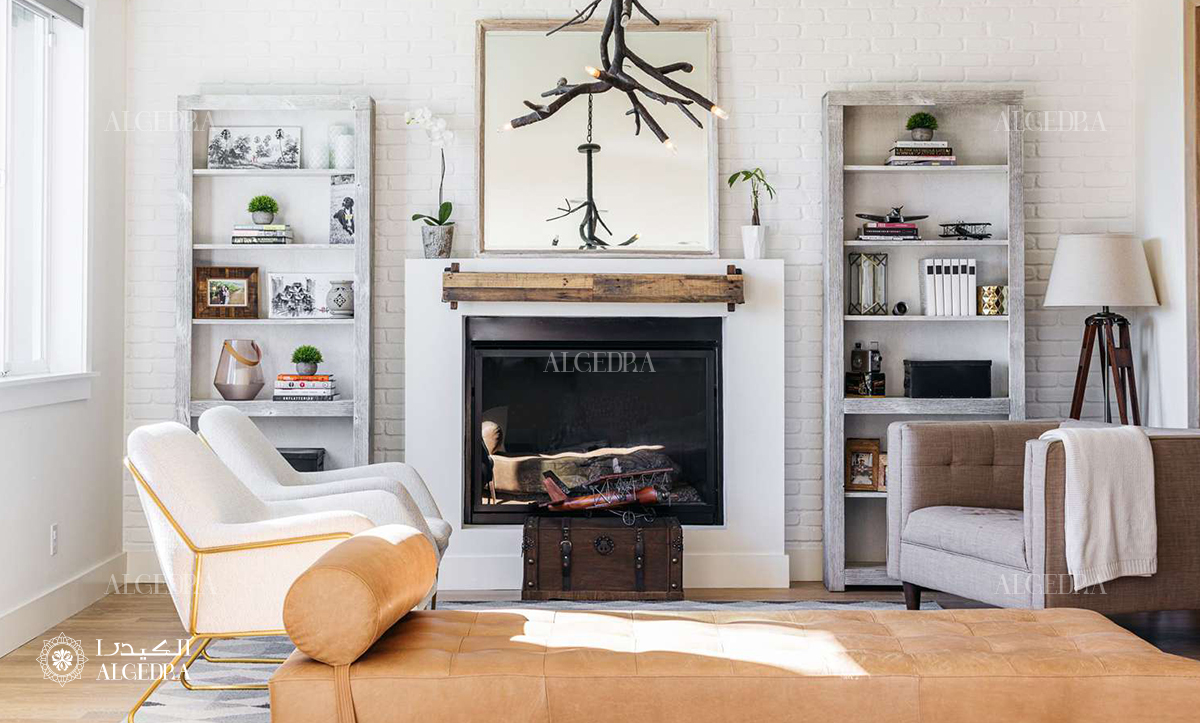 2- A modern update
A few simple changes can completely transform the aesthetic of an old fireplace. Fresh and at home in modern settings, a glass door and subway tile exterior exude an air of modern sophistication.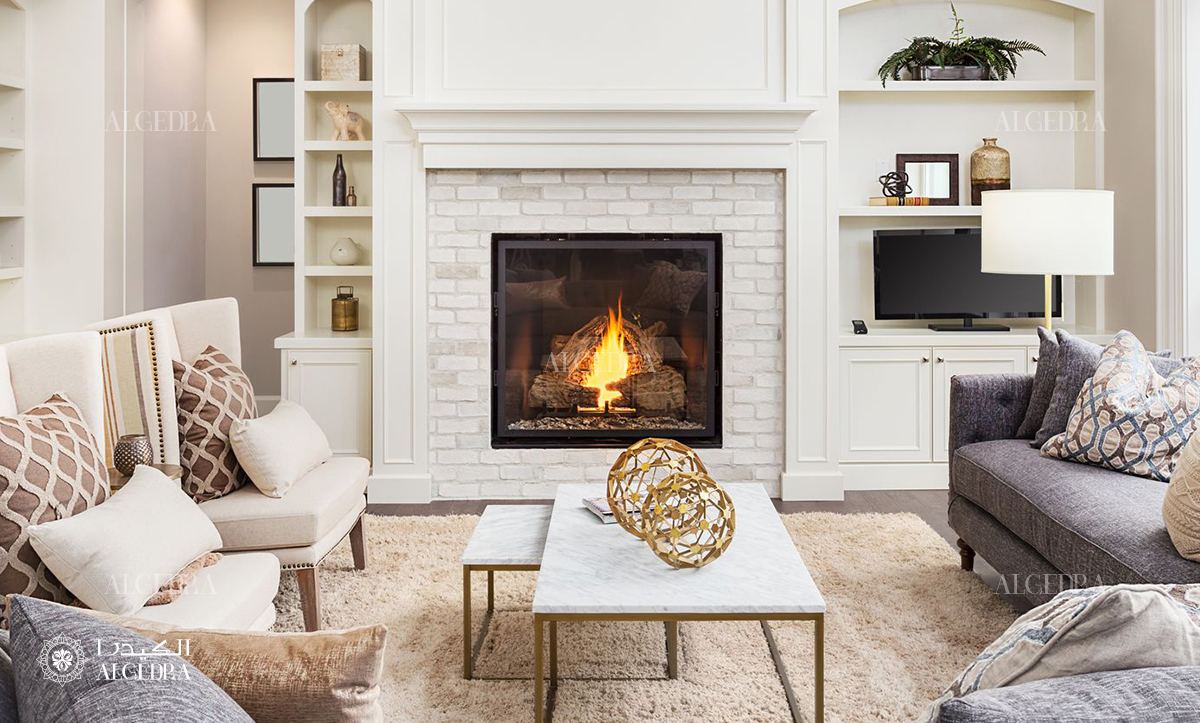 3- Minimal and clean
The hallmarks of modern decor are streamlined forms and an absence of excess decoration. This ultra-minimal fireplace cut into an otherwise white wall is a superb example of pure modern design.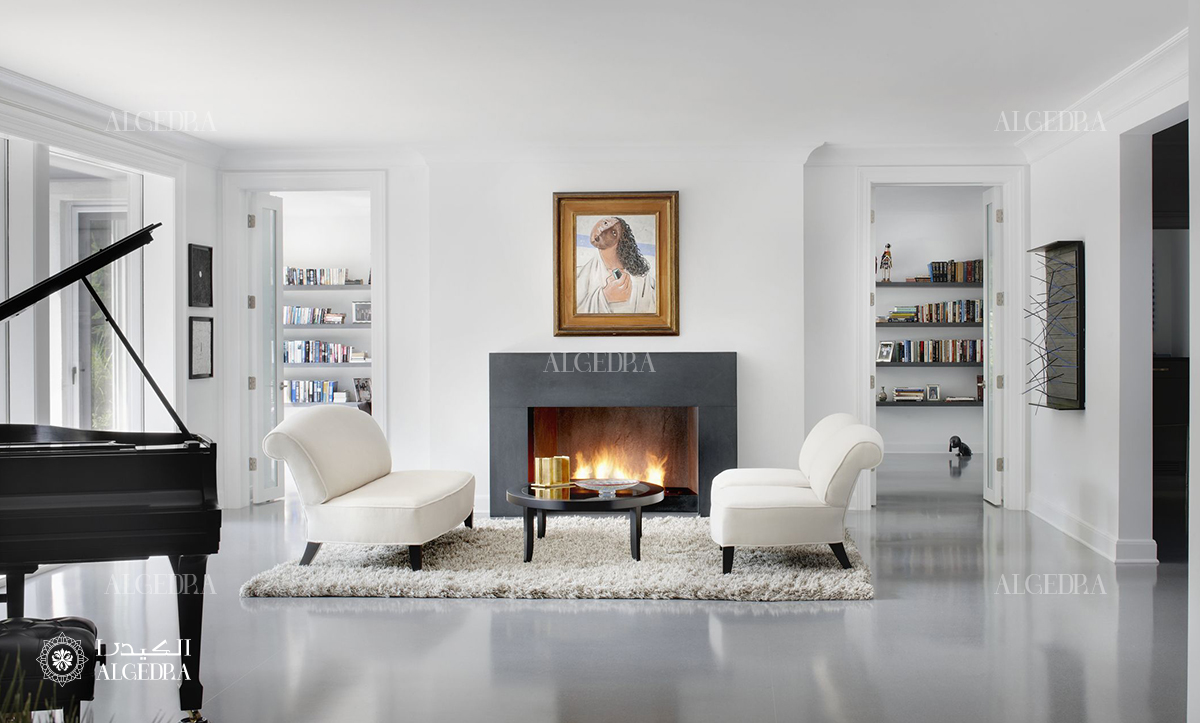 4- A Stone's Throw
One of nature's most cutting-edge offerings is white and black marble with geometric veining flowing through it. Use it as a focal point, like the marble fireplace in this elegant room, in your modern living area.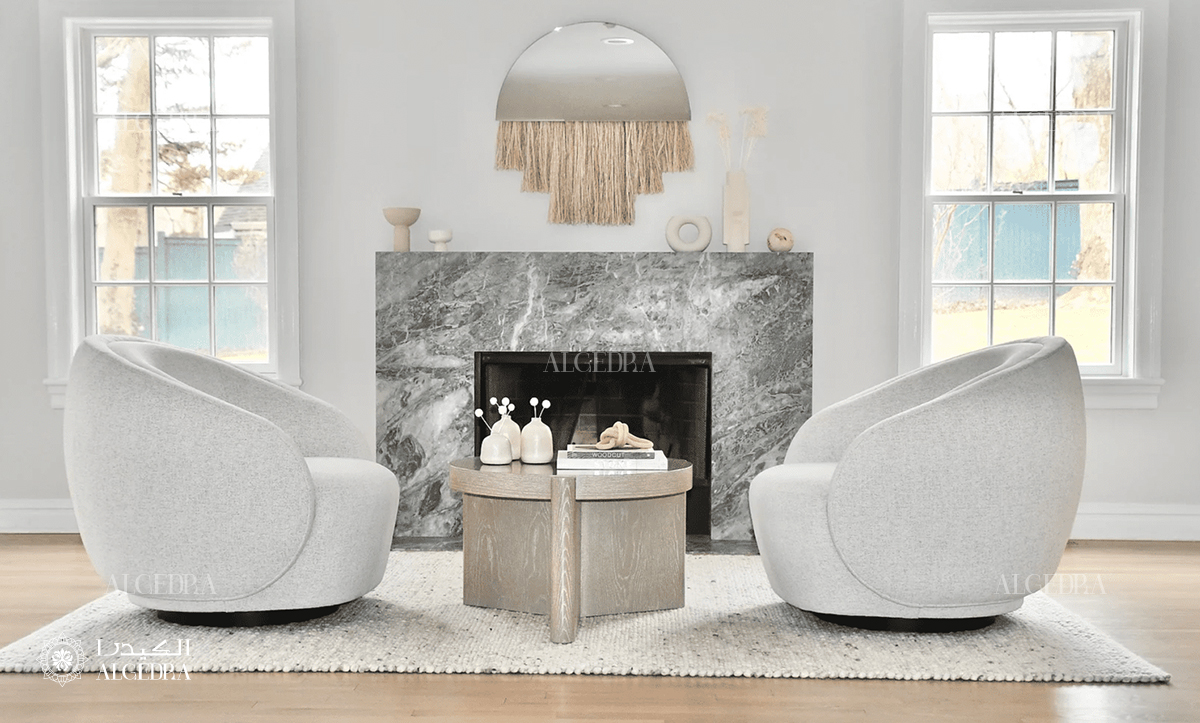 5- Work of Art
You wouldn't purchase a painting if it lacked depth and aesthetic intrigue, so why settle for a fireplace that does the same thing? This sculptured mantle complements the room perfectly.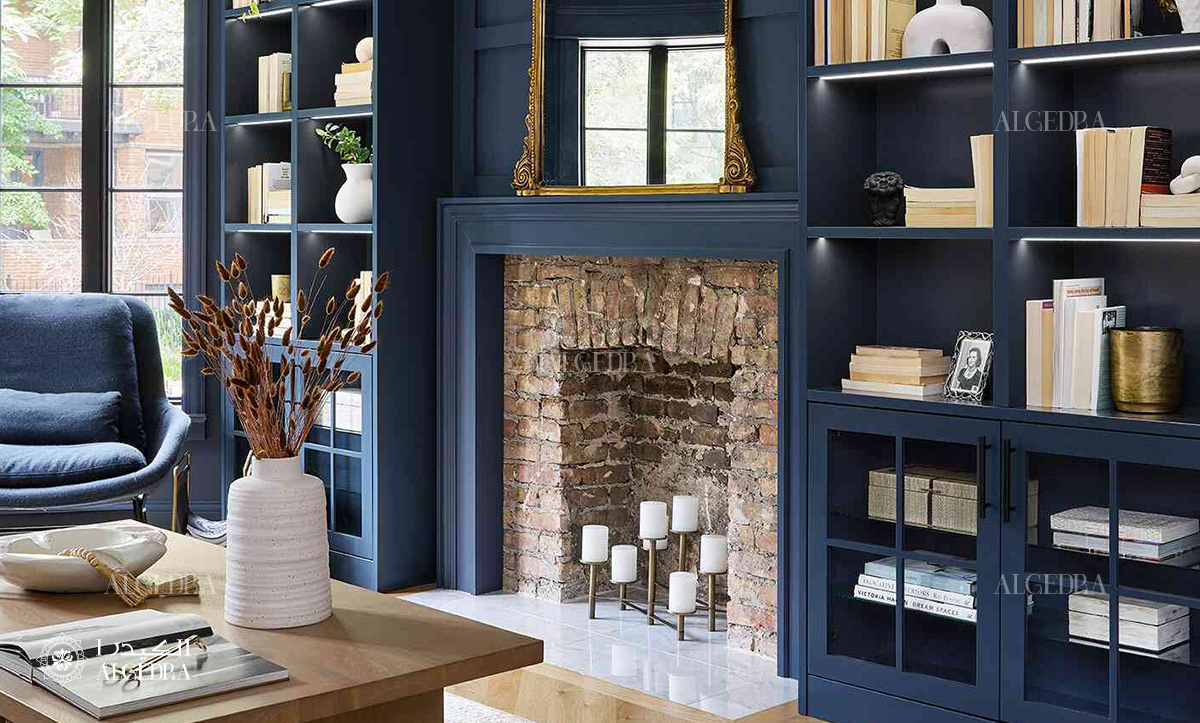 6- Achromatic Atmosphere

Black and white is the most contemporary color scheme there is. You wouldn't believe the difference a fresh coat of paint might make on an older fireplace. Whitewash the room from ceiling to floor and paint the mantle as well for a more modern look; then, accent with black accessories.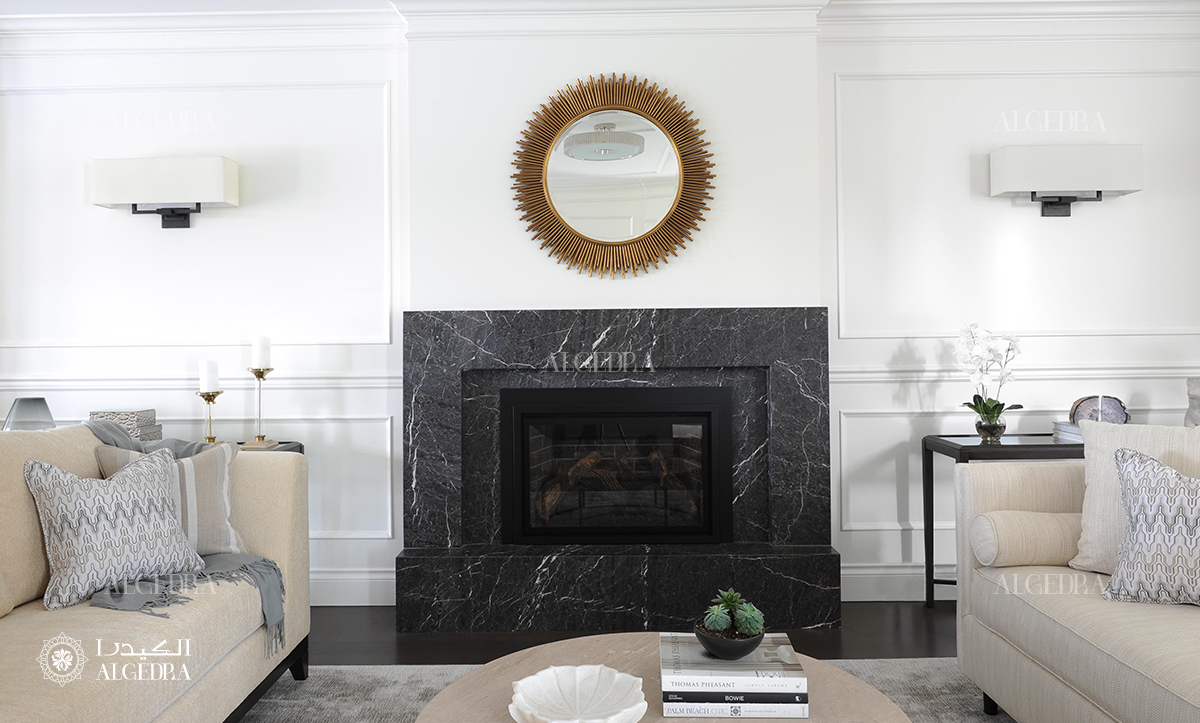 7- Feeling Flushed
This fireplace is a wonderful example of the simple elegance that characterizes modern design. This glass fireplace enclosure is built into the wall for a sleek and minimal look.
8- Paint job
A new coat of matte black paint is the perfect solution for updating the look of your historic fireplace. The end product will be modern and, even better, will hide any lingering smoke smell. The outcome benefits both parties.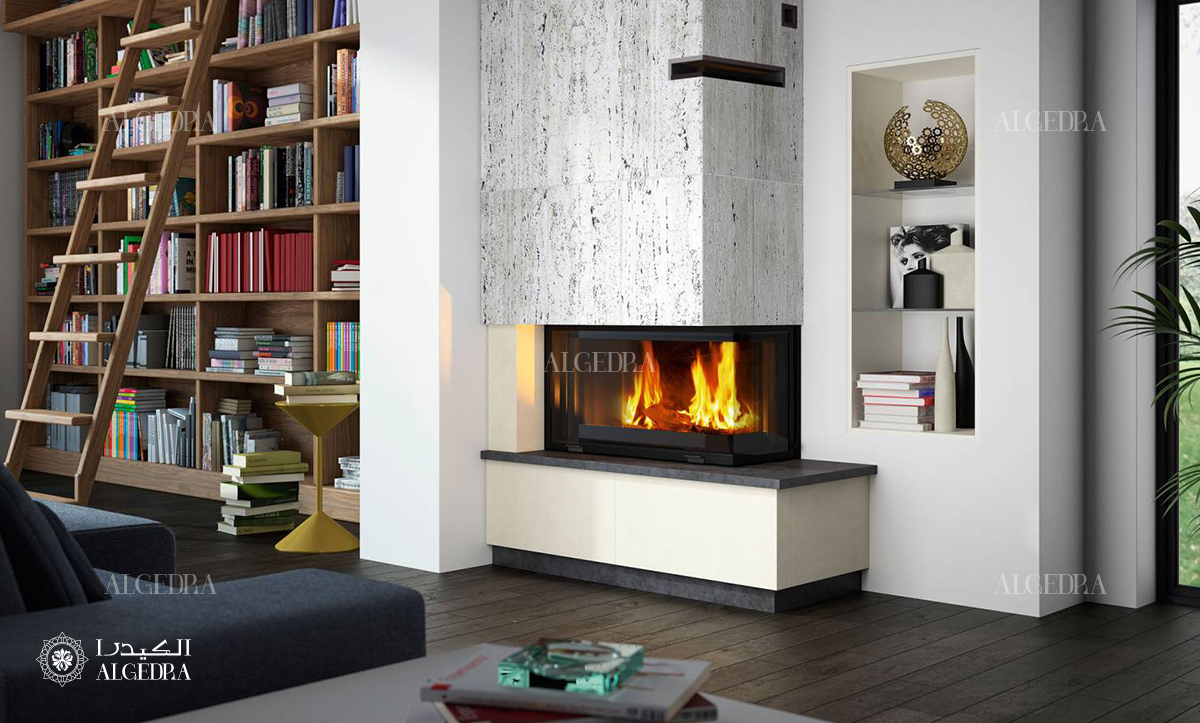 9- Tile Takeover
Modernize your traditional fireplace with a chevron-patterned tile surround; it looks especially chic against the dark gray backdrop.
10- Concrete Jungle
It's hard to imagine a more perfect contrast than a warm and welcoming fire set against a concrete hearth. Our modernist souls are melting in this concrete living room.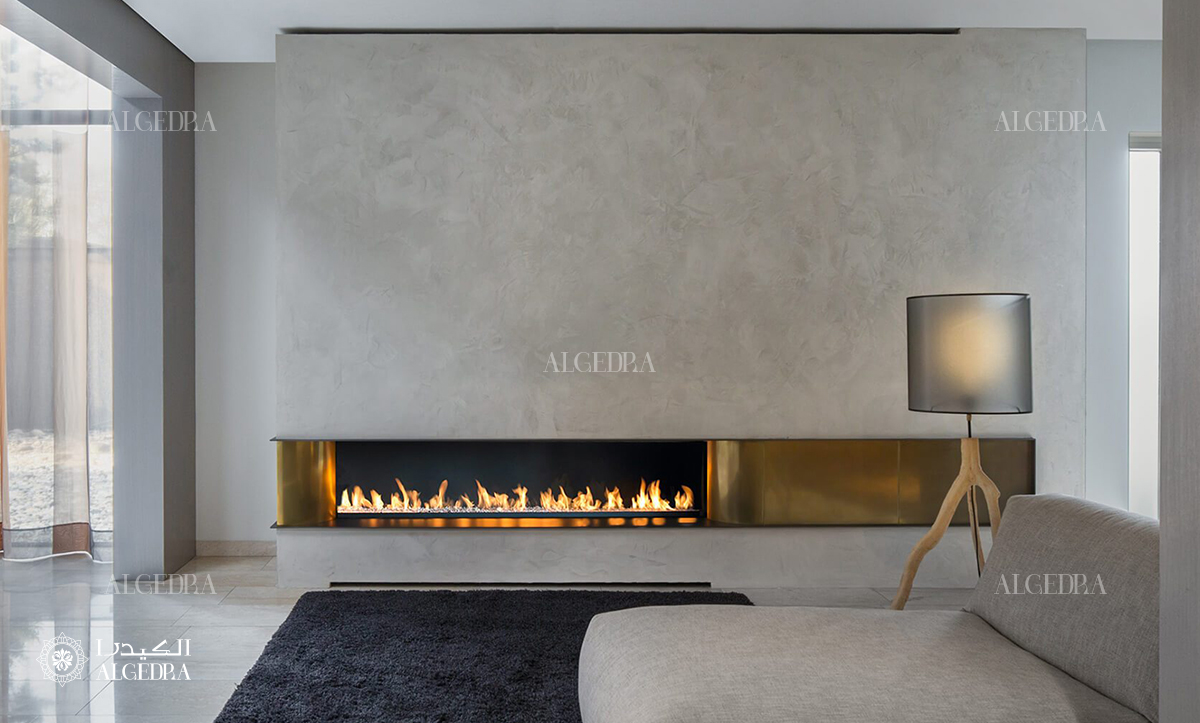 11- Electric Slide
Wood-burning fireplaces pose risks to safety, create messes, and require constant upkeep. Instead of using a traditional candle, you might use a modern electric one that lights with the flip of a switch. When it comes to heat, these are hard to beat. They give off an authentic, cozy vibe.