Having a big place when moving to a cosmopolitan metropolis is a miracle. You've to allocate your options for a small house that fits your budget, as many struggle with the process of putting everything they need into a tiny house.
This is where the role of the design company comes from. You need to design an interior house provided by a professional company with experience in dividing and prioritizing according to your requirements and aesthetically transforming it into a fun and cozy place that can give you a great family feel and this is what sets the Algedra group apart.
Townhouses in London are a type of terraced residence, often also described as a modern, small-sized, multi-storey cottage. A townhouse originally refers to any countryside home.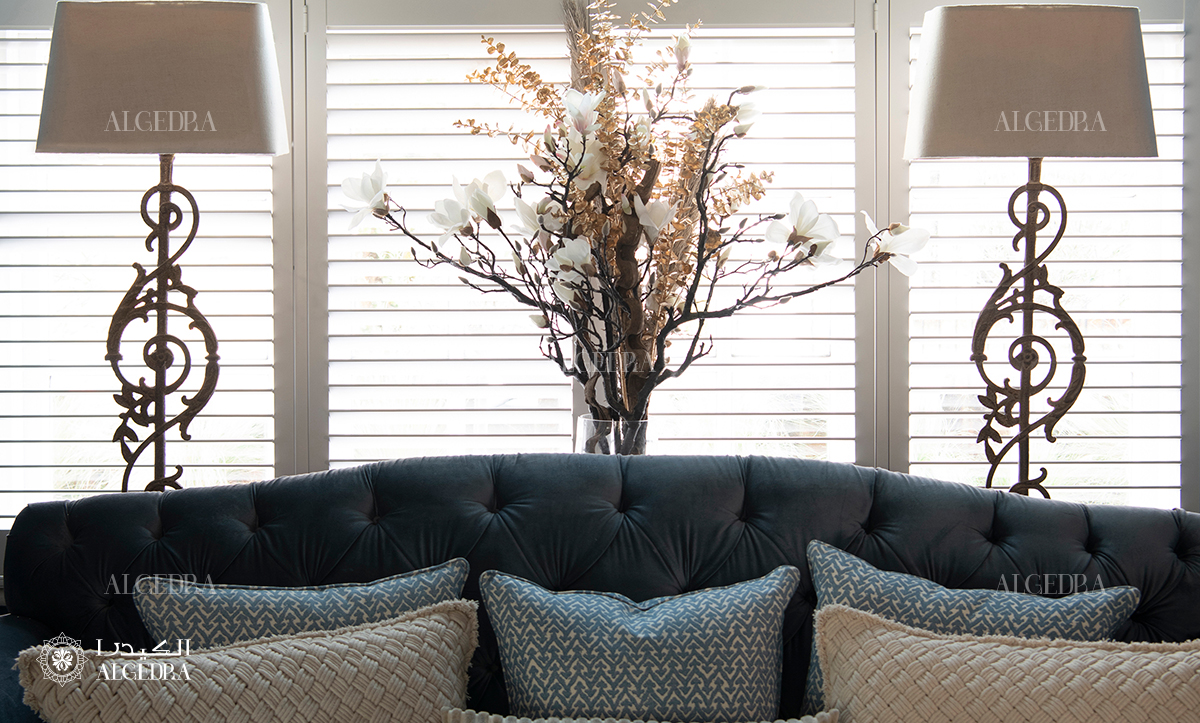 Townhouses have something of a fascination in the sense of a country house – private residence (usually in an urban area) with two or three floors and walls that are shared between units. In big cities these areas are very desirable because they offer more space than apartments and give a real home feel. Not to mention some amazing design possibilities when it comes to the modern home.
What distinguishes townhouses from others is that each house has its own private entrance and a small front yard. Usually all houses have the same interior and exterior design and may have one or two floors.
Historically, the country house was the out-of-town residence of noble or wealthy families, who owned one or more country houses in which they lived most of the year. Since the 18th century, landlords and their servants have moved to the cities, bringing the spirit of this country house to the city, but in miniature.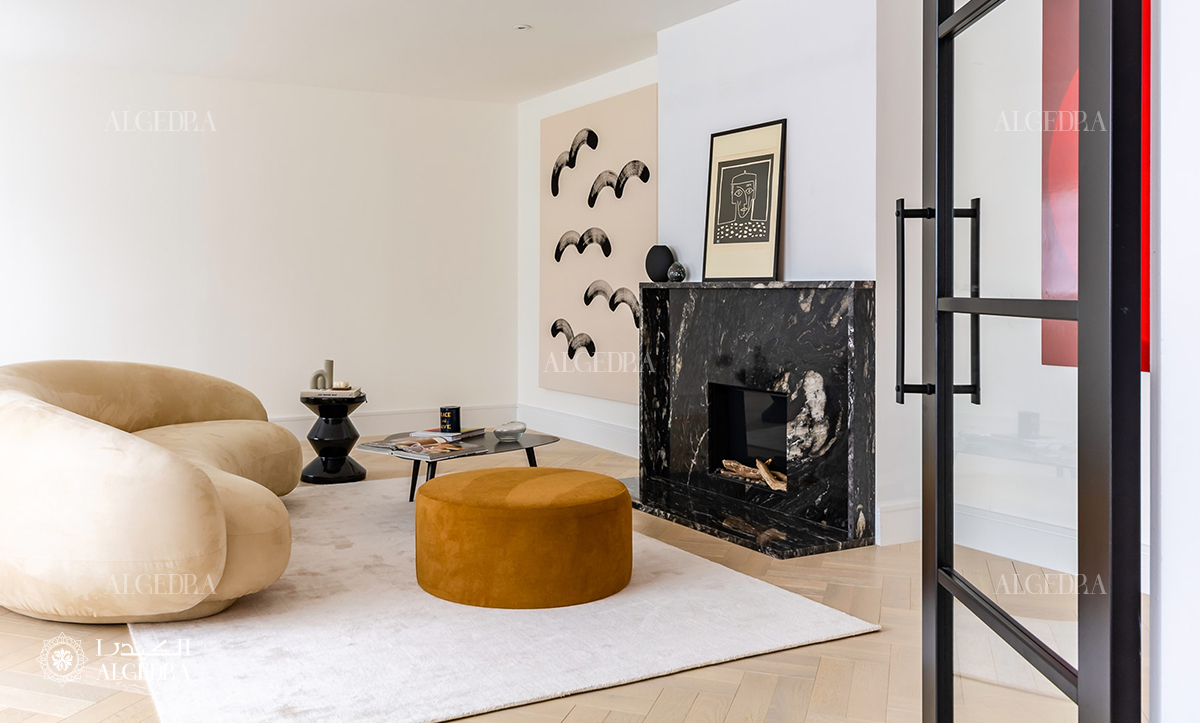 Nowadays people still need to design an interior home as comfortable as possible for family members, even if it is a small area.
Sometimes a small country house can be more beautiful and interesting than a large house if you know how to create the right interior design for it.
Do you want to have a London vibe in your home décor? Today we will take a trip to the heart of London and rediscover the style of townhouse design. Contemporary London decor is very important these days. Today we will tell you about some elements of creating it.
London décor combines historical monuments with modern touches. In this way, magnificent rooms are created that have a certain style and purpose beyond this time.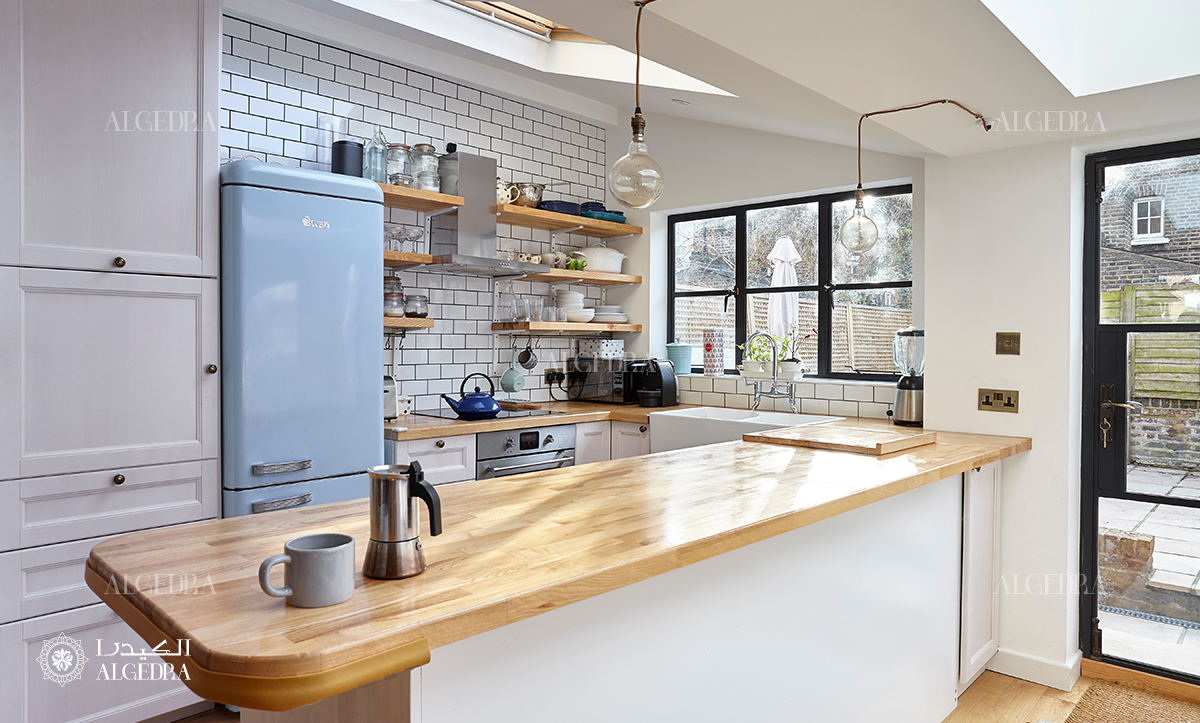 Historic London elegance, other elements and classic London colors have enlivened the minds of many creative designers. Of course, we don't forget the colorful patterned cotton fabrics, the marbles and the large golden mirrors. Thanks to these elements, your home will have a noble and contemporary atmosphere.
We have compiled examples of townhouse features and décor options that will help bring the unique London vibe into your home:
1. A sophisticated and neutral color palette
If you want to master the look of London, then understand the London color palette. The city's favorite color palette was undoubtedly focused on blue with neutrals redefined by shades of gray so often found in London spaces.
From light blue to dark blue, the color scheme swings dramatically to the cooler and calmer side. (It's rare to see so much vibrant, crisp color used in the sunny spots of townhouses) This distinctive London aesthetic reads as soothing but designed - two of the city's most coveted vibes.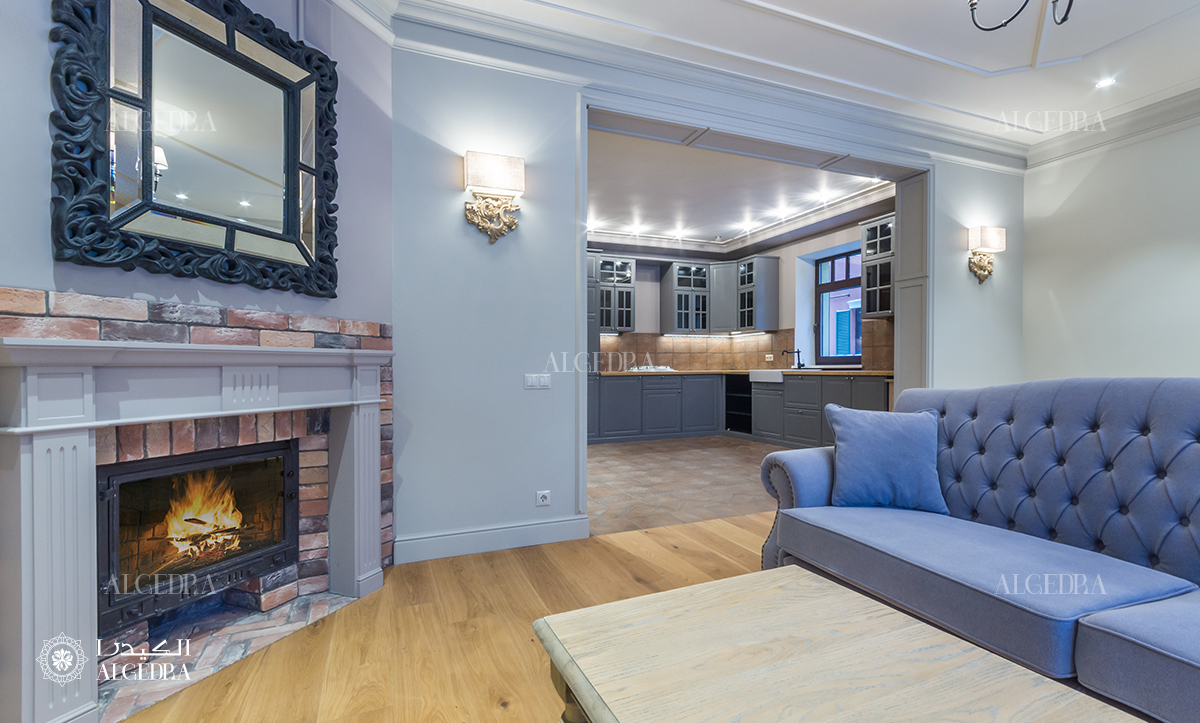 Think of neutral tones and different accents of blue and green, but then use more vibrant hues for warmth, such as deep pink, yellow and orange. These hues and combinations help create a London aesthetic, as they are those commonly associated with British style.
2. Refined and modern furniture
Carved, minimalist furniture is a favorite furniture style of modern London house. The aesthetic brings a twist between Parisian simplicity, a rethinking of Art Deco and contemporary avant-garde. Curved sofas wrap around contemporary circular coffee tables, marble side tables flank the side alongside custom-designed accent chairs and artwork hovering over simply decorated sideboards.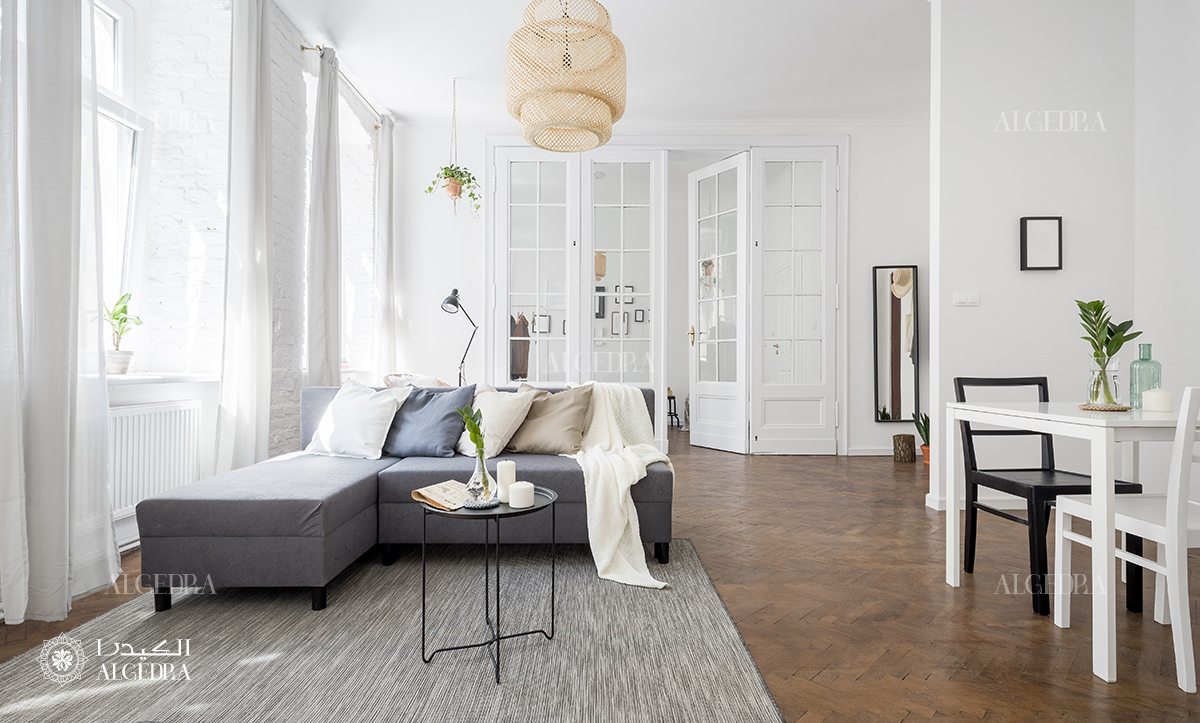 The exquisite craftsmanship of modern London design is evident in its thoughtful lines, finely polished pieces, and lack of over-design.
3. Updated interior design features
It wouldn't be an interior design in London without some of the features that everyone desires. Bay windows, panels, fireplaces, and stairs all make up the fabric of the perfect London home interior design.
Fireplaces are inspired by the gradient lines of 1920s designs, strung on either side of timeless and contemporary patterns. The cornice, if simple, is often used to hide window treatment mechanisms (another modern movement) and, if decorative, blends into the ceiling with an overall coating.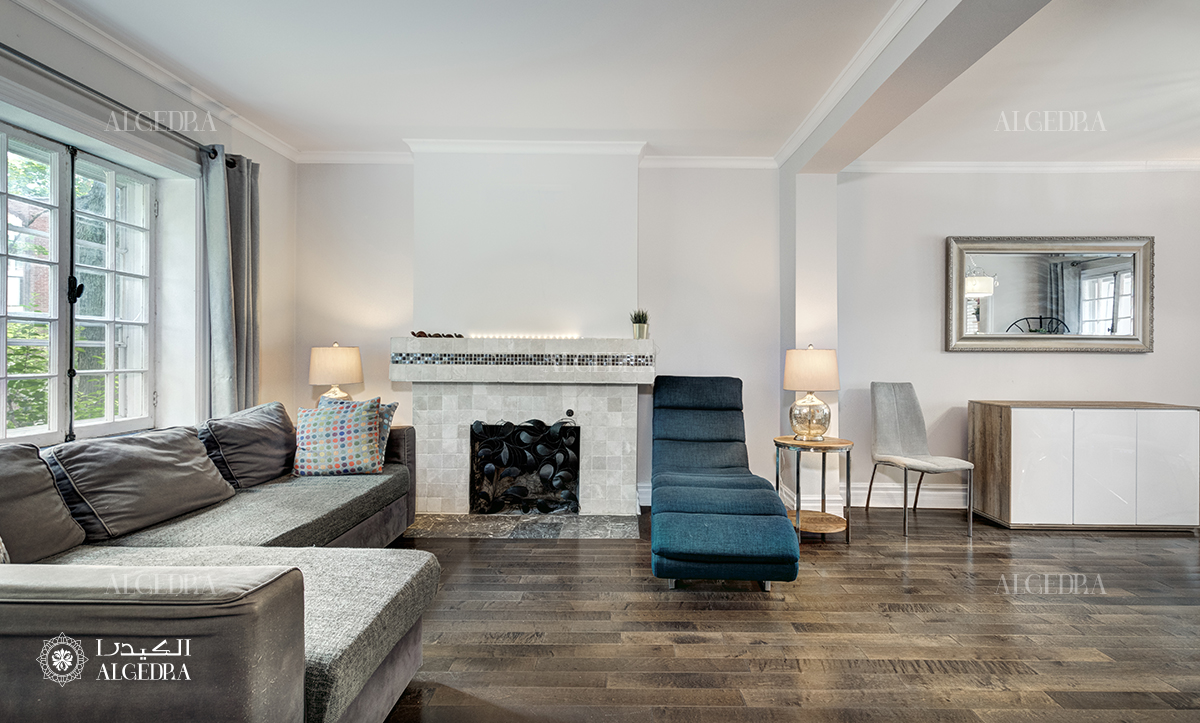 Many apartments have beveled exposed windows, while some feature tapered floor-to-ceiling windows with detailed ceiling cornices and moldings on the walls - all classic details providing a refined ambiance for the interior design.
4. Balance and harmony
We know that London's large townhouses offer a lot through beautifully symmetrical architectural features but even their design captures their distinct subtle balance. London interior design is not as rigid as its predecessors but certainly leans more on the free-spirit nature of bohemian and eclectic spaces. Perfecting the look of London is very much about balance and harmony between the elements.
5. Polished silk floors
Modern London interior design is recognizable from ceiling to floor, and the capital's luxury project is not without a silk floor treatment.
Silk and cashmere in a stunning landscape design create a wonderful atmosphere in London townhouses. Natural-looking patterns are more subtle and beautiful than modern abstract design, plus color is also important here!
6. Accessories to turn the house into an art gallery
London is a city steeped in creativity, and its reputation and history of being art and design informs much of its interior design style. The designers' accessories lean toward a gallery-like look with finely curated collections of abstract art (a London favorite), dynamic sculptures, and compositional sculptural objects.
Monolithic carvings (often large in size) focus on the interaction of texture or bend and swoop dramatically leading the eye to dominate the corridors and windows, and artworks hanging on the wall are given spacious walls and mirrors or even bespoke pieces of art. Tablets are cleverly stocked, books on the neatly arranged coffee table, hand-finished vases and trays of painted boxes, colorful candles and elegant bowls.
Sum up; a clever and structurally focused approach expands homes and creates an exceptionally light and spacious family home.
Contact us for more about decoration and renovation.